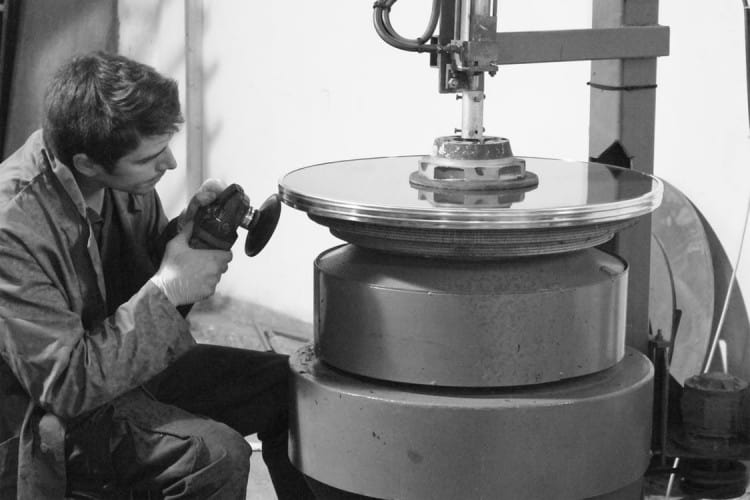 French polishing is a unique technique that changes the look of the furniture and gives the furniture a very glossy look. While doing French polishing thin coats of shellac is applied which is dissolved in alcohol? The polish is applied while using a rubbing pad which has to be dissolved in oil for the purpose of lubrication.
French polish is a long process which is done by using the Shellac material.
You must be wondering why you even need to polish your furniture
Here's why you need to do French polishing your furniture:
1- French polishing enhances the style and classiness of your furniture
We all are aware of the fact that French polishing is a technique through which wood is polished; it is highly used to polish floors, furniture, walls etc. Upon its application, a shinier look comes on the furniture which enhances the classiness of your antique furniture. The long tiring process brings the best look on your antique furniture and that's why you need it the most.
2- Changes your home Style:
The popularity of the French polishing lies in its beauty to bring the charm and glow to your furniture. The ultimate effect of it on the furniture tends to change the look of the entire house. Once all of your antique furniture has undergone French polishing, you can see the change in the look of your home. It will not only look lavish by it will bring a class to your home design.
3- Gives life to your antique furniture
The color of your furniture would fade with the passage of time. French polishing is the best way to bring the charm and glow to your furniture. It helps furniture to retain its original luster. The mirror-like appearance which comes after the French polishing gives a life to your furniture.
There are many benefits of getting French polishing for your furniture and it includes:
Benefits of French polishing:
1- French polishing is done by means of using shellac. Shellac is extremely durable and a good quality material. If it is applied precisely on the furniture then it can last for a long-term.
2- It is itself very strong and there is no question or fear whether it would crack or not. It is also strong enough to bear the accidental shocks.
3- It is highly easy to use and dries very quickly. Thus, you do not have to use other means to dry to the polishing.
4- When applied onto the furniture, it gives a beautiful, long-lasting look to it.
Along with the benefits, there are certain disadvantages too which should also be considered before you actually get your antique furniture polished and it includes:
Disadvantages of French polishing:
1- Shellac which is used in polishing is not waterproof. Therefore, it should never be used on furniture which is highly subjected to water.
2- Shellac is not heatproof. Therefore, hot materials should not be kept on it as when it comes in contact with the heat. The material tends to soften-up thereby leaving a mark.
3- It is not alcohol-proof, due to the fact that it is made up of alcohol.
French polishing is one of the traditional ways of bringing the life to your antique furniture. We all know that with the passage of time, the glow of the furniture tends to fade. Therefore, opting for French polishing is indeed one of the best ways to not only bring back the glow to the furniture but it also tends to enhance the classiness of entire home.
Shellac material which is used for French polishing is one of the best quality and is very durable. However, before finally opting for it you should carefully check whether French polishing can be done on your furniture or there are certain restrictions.
Author Bio:
Ali Surani is an SEO and Inbound Marketing Specialist, working for JWpolishing. He specializes in search engine marketing and online reputation management, having managed online marketing campaigns for clients from large enterprises to small businesses.