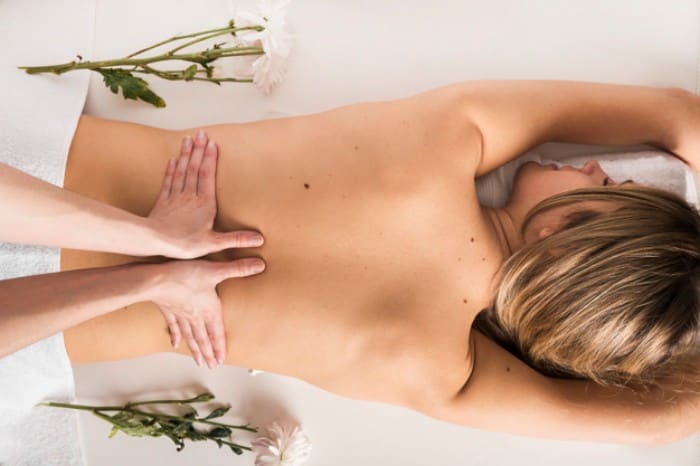 Are you looking for a reason to go for a spa day or even better, a spa vacation?
For thousands of years the concept of a spa has been a place of healing. In olden days, native people, royals and Roman soldiers believed that natural springs had the ability to ease pain and even cure diseases. Hence, they would make their way to some warm, natural mineral spring and bathe in it. Today, as the modern substitute for hot springs, spas may not be known for their healing powers but they still promise relaxation, rehabilitated and rejuvenation.
Some basic key elements of spas today are their therapeutic massage treatments, facials and other body treatments, which help you strengthen your sense of well-being and feel pampered. If you decide to go to a destination spa for a weekend visit, they might even help you with some medical problems or to better cope with some major life incident like the death of a loved one. However, even if you just have an old school spa day at any of the great day spas in West Hollywood, you can still have a very relaxing day and feel content.
Here are 10 reasons for why a spa day can be a great idea for you to go alone or with friends or family and have some quality me-time.
Relax!
If your idea of a relaxing day is getting a few spa treatments, enjoying some comfort food and hanging out by the pool, then a resort spa is the perfect spot for you. You can get a wide array of options in terms of the price range you are looking for, the facilities and other amenities. Resort spas are also a great place for you to go with your complete family as some of the resort spas also offer activities for kids.
However, if you are looking for a spa where you can get some fun body treatments and maybe join a class, such as yoga, then a day spa possibly located in West Hollywood should work perfectly for you.
Enjoy the comfy robe and sandals.
When we think about a spa day, most of us imagine ourselves wearing a comfy robe and sandals that make us feel nothing less than a goddess, just like in the movies. The comfy robe and sandals that dreamily massage your feet, when combined with the beautiful view of your destination or resort spa will be the first wave of relaxation, gratification, and insight into what is to come next.
Get closer with nature, go hiking.
Exquisite hiking programs are really one of the most striking elements of many destination spas that might be located around a mountainous area. With this kind of spa, it is important that you plan your visit after looking up factors like the weather and the best suggested time of the year for visiting. Long hikes with your family or even alone can be very relaxing and perfect for getting some fresh air, especially for people living in a city.
Eat well and feel well.
If you feel like your perfect spa day is incomplete without some good food, then you should plan a trip to a destination or resort spa where you can get some great comfort food. Moreover, excellent cuisine, a great menu and cooking classes are a specialty of some spas, so make sure to pick a spa that facilitates such services and activities if you enjoy them.
A great place for detox.
Our environment and the fast life of a city can be full of different types of harmful toxins, whether physical or mental. If you really want to do something about these toxins, you can look for the nearest spa that specialize in detox services. These detox sessions help your body use its fat reserves for energy. Breaking down fats help you release body toxins into your bloodstream, where your body's excretory and circulatory systems discard them.
This will not only help you lose a pound or two but you come out of this having more energy, clearer skin, improved digestion, regular bowel movements and feeling an increased sense of clarity and concentration.
Explore yourself, do yoga.
Many resort spas and most destination spas offer yoga classes for visits to provide relaxation and peace in every way possible, but some might better at it than others. Try asking your friends and family if they can suggest a spa with a good yoga program, like a big yoga studio, and with a great yoga teacher who can work with different levels of visitors.
Reconnect with your loved ones.
Going to a spa with your friends or family can be a great way of spending some quality time with them. Destination spas can particularly be very special for quick getaways, even a small vacation of sorts and for quality time with your mom, sister, daughter or best friend. However, a destination spa may force you to be a little social with other visitors, so if you are looking for something more secluded and personal than a small resort spa may be a better option.
Get inspired again.
Are you feeling uninspired lately? A visit to a spa can be great to boost your creativity and get inspired. However, if you're are a mature artist, try to look for a spa that offers programs for people of similar likings, as some spas provide sessions or classes with local artists who may teach you how to work with watercolors, oils, pastels or make your own jewelry.
Be more mindful, find inner peace.
Naturally, spas work at a slower pace and can be a great start to practice mindfulness while you are getting a relaxing treatment or later when you are enjoying feeling content.
Meditation and practicing mindfulness can help you improve your personal relationships, reduce stress and depression, and increase your sense of well-being.
Deal with bigger issues.
Every now and then, it is normal for anyone to feel low or even depressed, and this can be because of a specific reason or without any visible reason at all. No matter what it is, usually it's a good idea to take some me-time and be alone with yourself and try to deal with your issues your way.
Author Bio:
I am Emily West and I am a blogger. Writing has always been my passion. I particularly enjoy connecting with my readers through my content and getting their feedback. Some of my writing subjects are day spa west hollywood and increasing demand for cosmetic treatments.