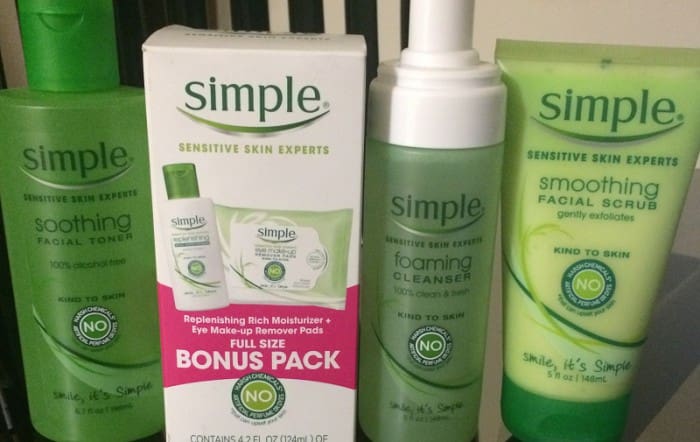 The climate of the earth does not remain constant at all regions. This change in climate impacts the health of skin by absorbing moisture from skin surface,  thereby making it dry and susceptible to damage and microbial invasions. During hot climate, our skin tends to become dry which leads to deterioration of collagen fibers  and causes the skin cells to die due to dehydration. Our skin produces certain natural emollients and fatty acids to keep it protected from harmful irritants and moisturized from within. However, owing to  change in the climate, it is not possible for the skin to maintain normal ph levels by itself. This is why cosmetic experts recommend external application of moisturizing potions in the way of emollients, fatty acids, sterols and lipids, humectants, natural oils, lubricants, etc. to maintain optimum moisture levels in the skin.  The preliminary function of a moisturizer is to restore skin's lost moisture  and form a thin layer of insulation over the skin to seal the moisture in the skin. . This insulation film prevents water loss and hence, the skin remains hydrated.
Sensitive skin needs special care as it tends to react to some chemicals found in skin care products.  It is important bear in mind some facts about moisturisers while buying a moisturiser for sensitive skin. To lessen the chances of reaction choose a moisturizer that is free from fragrance and harsh chemicals. Creams containing   antibacterial agents and acidic constituentsshould be avoided as they can make the skin devoid of moisture and prone to inflammation. Here are 5 moisturizers that are suitable for people with sensitive skin.
Neutrogena oil free moisturizer
This is a two-in-one product as it keeps the skin hydrated and protects it from harmful ultra violet rays. It is a no oil formula with an SPF of 15 to protect against sun damage. It is a fragrance-free formula and does not contain any allergic substances.  It's a perfect solution for acne prone skin as the ingredients do not trigger acne breakouts. This moisturizer does not leave a sticky feeling on the skin and has a non- greasy lightweight formula that gets readily absorbed by the skin to make it look plump and hydrated.
Cetaphil Moisturizer
This moisturizer is an incredible drugstore moisturizer to hydrate sensitive skin and is used by many celebrities with sensitive skin.  It is non- greasy, oil- free and does not clog skin pores. It is suitable for a wide range of skin types i.e. for both dry and sensitive skin.  This moisturizer is good for lubricating acne prone skin and is rapidly absorbed into the epidermal layer. Cetaphil moisturizer forms an insulating covering over the epidermis to prevent water loss from skin surface. This moisturizer is fragrance free and suits people with overtly sensitive skin. The best part is that this moisturizer is free from harmful parabens and lanolins.
CeraVe moisturizing cream
This cream from Creave claims to have certification from National eczema association and is approved for sensitive skin. It has a non-sticky lightweight formula that instantly vanishes from the surface of the skin to hydrate it from within. This cream is best suited for normal to dry sensitive skins and helps in maintaining moisture levels for extended periods. This cream is formulated with nourishing ingredients and prevents the epidermis from microbial invasions. It's a great product for excessively dry skin as it instantly hydrates any dry areas of skin and makes it look well moisturized and healthy.
EltaMD moisturizer
This moisturizer from Elta has a melting' property which makes it effective in reaching deeper skin layers to rejuvenate dull and dry skin. It is formulated with petroleum jelly and paraffin and contains no harmful chemicals or steroids to calm sensitive skin. This moisturizer forms a barrier over the skin surface which helps in sealing skin's moisture and significantly improves skin texture. It is suitable for all skin types. The formula resembles petroleum jelly but is a lot lighter on the skin and does not clog pores. This moisturizer is very effective in dealing with damaged skin with its intense hydrating formula.
Eucerin Q10 Anti-wrinkle Face Cream
This face cream is suited for both dry and sensitive skin due to its advanced moisture lock formula. It does not coagulate skin pores and prevents the sebum from getting trapped inside the pores. It quickly heals dry skin without irritating it. This moisturizer comes with anti- wrinkle benefits which help in erasing wrinkles and fine lines by improving cell regeneration of the skin. It contains SPF 15 to block out harmful ultraviolet rays, which means you won't have to deal with the hassle of using a sunscreen with this moisturizer.  Skin becomes firmer, smoother with repeated use of this moisturizer and a youthful glow shows up on the skin. The fragrance free formula makes it an excellent choice for sensitive skin.