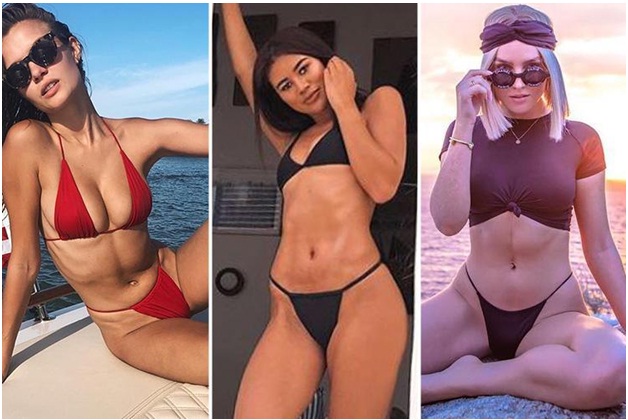 Bikinis were introduced in 1946. Since then, they have gone through so many changes from string bikinis swimwear to strapless ones; you'll surely have no problem choosing what suits you best.
Right now, you may be looking for a swimsuit that's why you're here. Because there are so many styles for so many different occasions, this article will help you pick your go-to bikini style to flaunt those curves not only during the summer, but for pool parties or beach vacations on wintertime.
Lucky for you, we have 12 sexy bikini styles that you should try at least once in your life. Forget about playing safe. Be bold and enthusiastic as you shuffle between these styles and look amazing under the sun. All you need is a cool drink then you're good to go.
End the stressful and frustrating swimsuit shopping by checking out the choices below.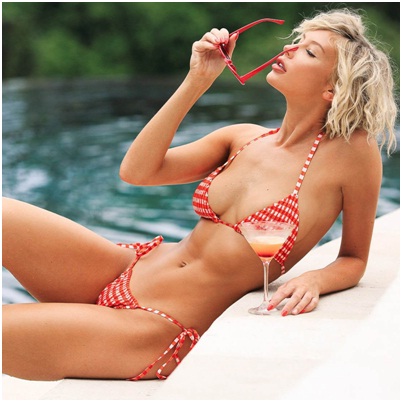 Andy Bagus
#1. The Infamous String Bikini
Want to look magical in your beach look? Then the string bikini should be your go-to. These strings that cling to your back and also on the waist band of your bikini bottom, which could definitely heat things up at the beach. Hourglass-shaped ladies should try this one out, but we're not stopping women from daring to look steamy.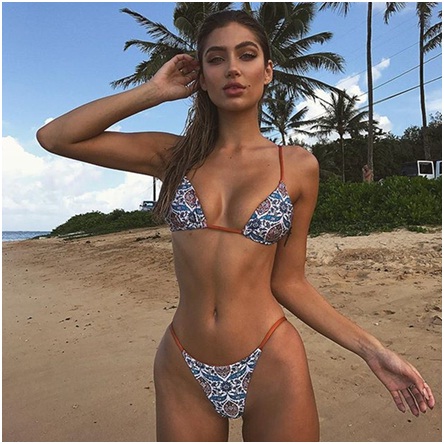 Ali Express 
#2. Tiny Swimwear – The Microkini 
If you have so the guts to wear a micro bikini, then once in your life, you need to wear the "microkini". It's known to be extremely skimpy and the bikini style has little enough fabric to cover women's genitals. Not all can wear this type of swimwear.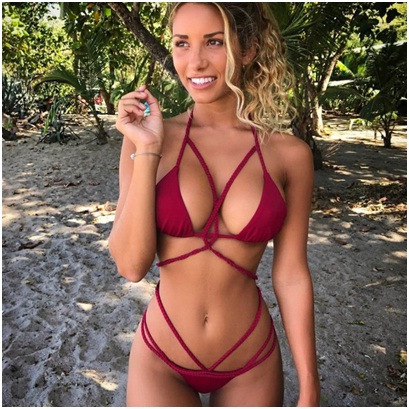 Ali Express
#3. Try a Multi-String Bikini
As the name suggest, the multi-string bikini is a bra top that has multiple straps that would look like a halter around the neck or could be in unique styles that look modern. This type of bikini is perfect for women with flaunting shoulder bones and should be avoided by women with broad shoulders as this would accentuate the shoulder. Look for innovative strap styles at the shoulder to look unique and fresh.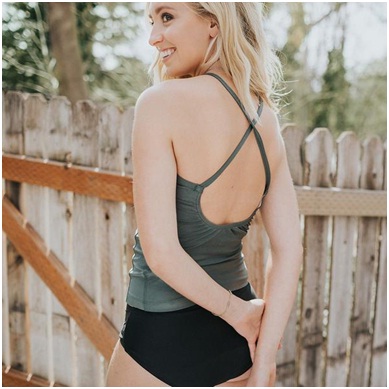 Albion Fit 
#4. The Most Versatile Swimsuit – Tankini
The tankini is the best pick for all body types. It falls in the limits and is considered the most decent form of bikini. The style is a tank top that has straps around the shoulder. The best color should be contrasting, matching bikini bottom.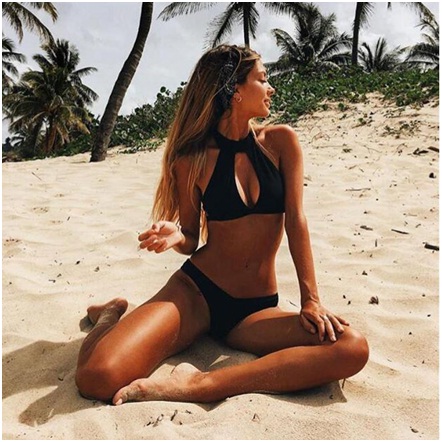 Booty Swim
#5. High Neck Bikini
A high neck bikini is the perfect choice for a woman who does water sports, surfing and beach games. It is less revealing that your usual bikini because the upper half of the top features a high neck tube that covers the bust. It is also considered comfortable and won't make you struggle when doing different kinds of water sports.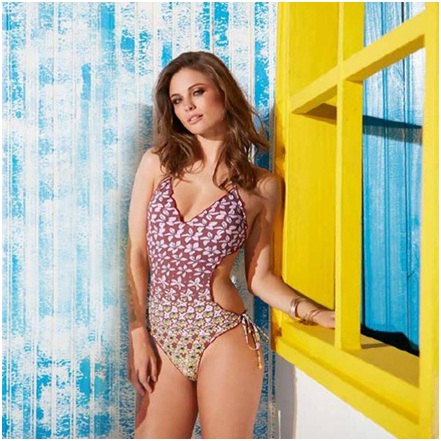 Bikini Brasil 
#6. Sexy Beach Wear – Trikini
Popularly known as "a handkerchief and two small saucers", the trikini comes in a two triangular fabric that covers the breasts and one bikini bottom. These are the best pics for women who are skinny and should be avoided by plump women. The top barely covers the breasts of the wearer and is extremely revealing.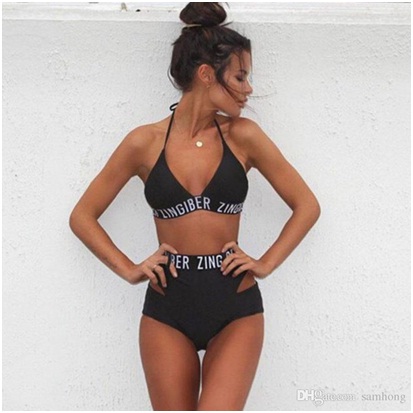 DH Gate
#7. High-Waisted Bikini
Those who recently gave birth prefer to wear high-waisted bikinis because it hides their stretch marks. Those who are also not fond of showing off their waistline would opt for this style. The bottom of this particular bikini has a high waist that sits at the top of the navel which results to covering of the entire waistline.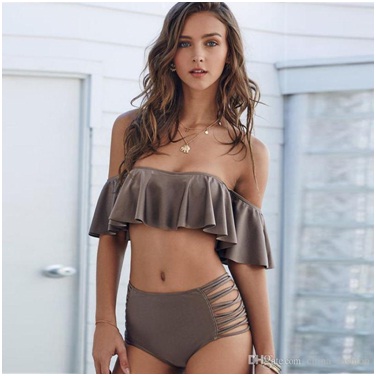 DH Gate
#8. Flounce It! The Flounce Bikini
You might want to hit the summer season with one of these ravishing looks. The bikini has a flounced halter top and creates a beautiful bust line. Women with curves so sexy should try the flounce bikini. Apple- and rectangle-shaped women, beware.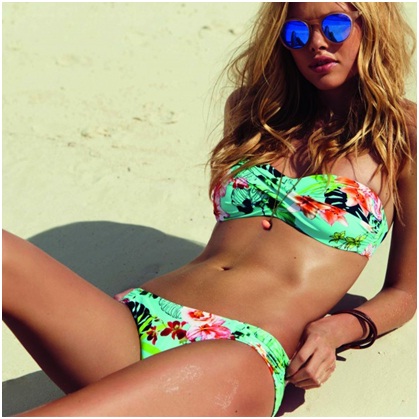 Indigo Blush 
#9. Know what a bandeau is? Introducing the Bandeaukini, a.k.a. Strapless Bikini
A bandeukini isn't something many can wear. This best suit skimpy or hourglass shaped women and should not be worn by women with heavy busts as this will slide right off. Many women who wear this "strapless bikini" turns heads. Choose a design that elegant and luxurious-looking since most strapless bikinis look cheap.
Dino Direct 
#10. Skater Skirt to the Beach; The Skirtini
If you wish to wear a skirt instead of shorts as bottom with your bikini top, the skirtini provides a decent amount of coverage that would look great on women with slim waists. The skirt looks like one of a skater skirt. This type of bikini is also considered to be one of the top designs for women. However, women who are apple-shaped and pear-shaped should steer clear from this specific style as this would accentuate larger waistlines.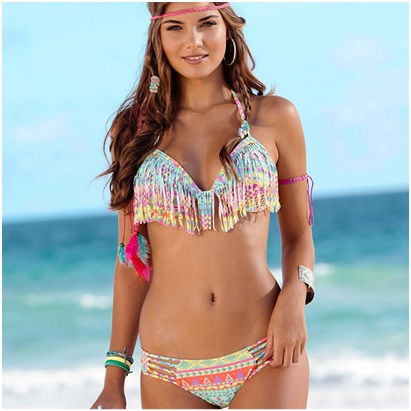 Ali Express
#11. Hello, Fringe Bikinis
You don't only see fringes featured in jackets and boots- they're also in bikinis as well. The fringe design is glued to the bandeau top or the lining of the bikini top. There's something about the specific dangling design that creates an erotic feel to whatever you're wearing. Be wary because only those who are petite should incorporate fringes in bikinis. It is well known that apple-shaped and pear-shaped ladies should avoid this bikini style since it will add more volume to the upper-half of the body. It will, unfortunately, make them look heavier.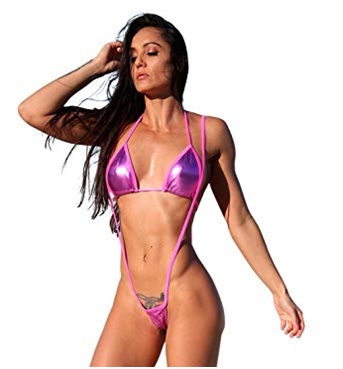 Amazon
#12. Sling-Shot: Sling Bikini
The sling bikini, also known as the "suspender bikini" or "sling-shot" is a one-piece swimsuit that provides very little coverage. It is made of Lycra. The straps are worn around the neck and along the midriff leaving the side of the torso bare. Another style of this swimwear is where the straps are circled around the neck and around the midriff which keeps the back almost bare. This is best worn by women who are well-toned and has muscles and shouldn't be worn by women with a heavy waistline.
We wish you found some new styles and designs for your beach or swimming party. Be ready to shop for them. Just make sure that you choose a swimsuit that will fit you perfectly. It should not be too tight or too loose.
Keep in mind that if you don't feel like wearing a sexy string bikini or anything that's too revealing, then you should not and instead, choose from the other variants we have mentioned above.