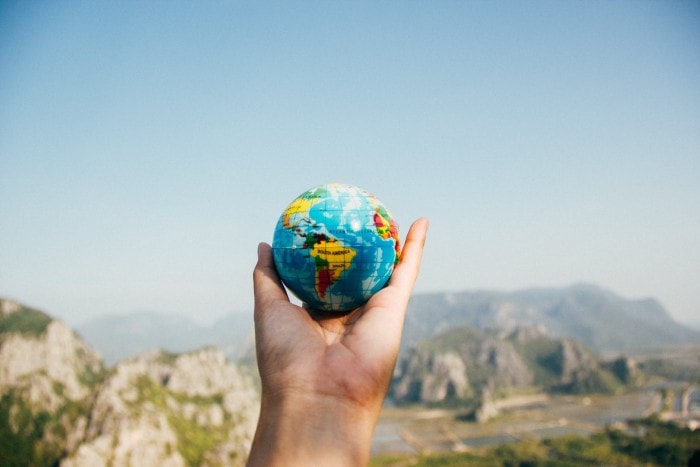 Planning your travel details and itinerary can be a very difficult task sometimes. It can take your valuable time and throw you in a stress that is hard to evade. Especially when you plan to travel to a foreign country, you not only need to take care about the proper packing, you also need to cover all the documentation, visas and other requirements that can cause massive issues if not attended.
Whether you plan to travel alone, or in a group of friend, with a partner, or even a family; you need to cover different things that are hard to memorize. People travel all the time with people or solo, for the purpose of work, education, leisure, and vacation. But one thing is common in all forms of travel, you end up making tons of memories. But when you ignore a small detail unintentionally, it may explode in your face at any foreign location, and in the end, it can ruin your whole trip. So for this reason, we have decided to come up with an article that can tell you 15 smart traveling tips, so that you can enjoy your trips more. So read on and plan your trip in a way that satisfies these tips for the sake of stress-free vacations.
Our best 15 smart traveling tips so you can enjoy more:
Picking a suitable destination
The first thing that you come across is the destination, where do you want to go? Some people will want a vacation in the mountains. They will spend time trekking, climbing and exploring the region. Others will prefer a beach trip on a tropical island where they can get a tan. They can also swim in the ocean and surf in the waves. Everyone has their own priority, so make a choice that is influenced by your interests, and in the end enjoy your time.
Cheap traveling
When you want to travel, the first thing after deciding your destination that occupies your mind is how to travel by spending minimum shillings. You can always try booking your tickets online on a travel agent's website. There you can find the cheapest flights to your destination along with the most suitable flight times.
Best time to go
Most of the people will disagree with us on this point, but we look for the best time by keeping your comfort and best rates in mind. We recommend you all to plan your trip in off-seasons. You can find the best accommodations in the lowest rates as well as cheap mode of transportation. There will also be minimum crowds at your places of interests.
Find a place to stay in advance
Although you can book your hotel or guest house room when you arrive, but that will be a risk and we are not recommending that to anyone here. Always find a place to stay in advance wherever you are going. You should always travel with a peace of mind, even if you have to pay a few more pounds just to do so.
Make a list of things to do and places to see
Before even stepping one foot in the airplane, you should make a list of things to do and places to see, with a complete time and date plan. Try to follow that plan and stick to it.
be flexible
Although we recommended you to follow your plan in the last point we discussed, we also suggest you to make a flexible itinerary, so that you can easily make some changes that you feel are your priority on the ground.
Gathering info about places to eat and drink
Just like we recommended you earlier about planning your trip, finding an accommodation, and being flexible; we also suggest you to research about all the eating and drinking places that will be easily accessible to you. Trust us, it will save a lot of time for you on the trip.
Checking the date of your passport expiry
Probably the least important point on this list with a huge impact and stress. Always check your passport expiry date, and make sure it isn't getting expired on your trip or even a month further. Keep a window of a month or two for a stress free journey.
Insurance
Although insurance may get some pounds out of your pocket, it is one of the most important thing to cover before heading anywhere. Traveling can make you vulnerable to accidents, illness, stress, and other susceptibilities. So better keep a good insurance with you all the time to cover any unwanted cost of hospital visit.
Making multiple copies of documents
You don't want to lose any document in the first place. But always plan for the worst-case scenario, and make extra copies of all your important documents before heading out.
Keeping limited amount of cash on you
When you travel in different countries, you don't know when you will come across a thief or a pocket picker. For this reason, always keep only a limited amount of cash on you. Even if you get mugged, you will be able to recover with the safe amount in your bank.
Pack lightly
You can be indecisive which pair of shoes to pack, or which pair of trousers to keep in your luggage. But it doesn't mean you keep both and carry extra weight with you. Always carry a lighter backpack or bag with you on trips. Extra weight gives extra stress, avoid it.
Be patient
Traveling will always teach you how to tolerate and be patient. But for a good experience, you need to make up your mind before even heading out that you need to be patient before learning it. Enjoy every situation, as it teaches you something new every time.
Meeting locals and enjoy their culture
Big part of traveling constitutes meeting new people like fellow travelers and locals and learn their ways and culture. Taking part in different cultural activities provide you a healthy experience, and it cures depression inside of you.
Taking extra of:
Mobile phone battery
Camera battery
Flashlights
Memory drive
Socks
Undergarments
Pair of glasses
Scarves
Things that break easily
Smiles