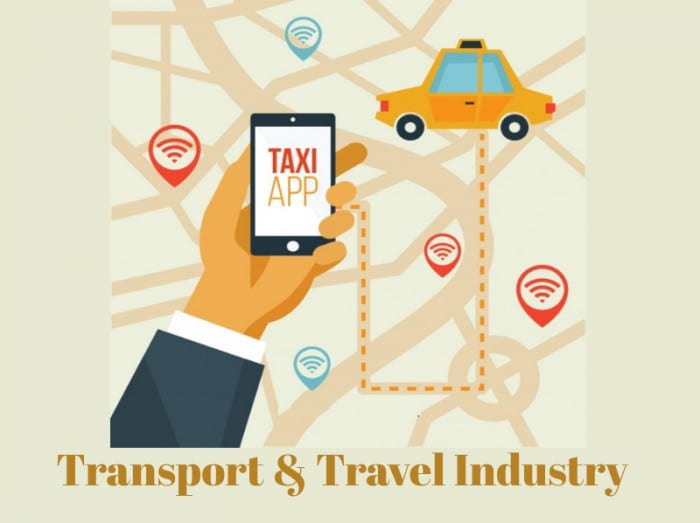 Today, people put traveling on the top of their to-do list. It's not easy to plan and go for a trip. It takes time and deep planning for each activity you are supposed to do at your tour. A tour plan includes booking for the transport or the tickets, suite arrangement, cabs booking for site scene and city exploration, etc. There is a long list of things you can add to your travel list.
A few years ago, people used to do it manually. From booking travel tickets to making hotel arrangements, everything used to be done by contacting the brokers or travel agents. In the current time, people do it on their own and that too within seconds. Do you want to know the source? These are trending travel and transport apps that have completely reduced the hassle of planning a tour.
Evaluating The Impact Of Travel Apps
Measuring the impact of travel app on humans and in the industry is not an easy question to ask. But still, it needs to be justified to make doubts clear. The impact of travel apps can be simply defined by increasing number of travelers who use online sources to make advance bookings for their trip. Moreover, travel apps have become a indispensable habit of people as they don't even think of planning a trip without exploring the trending deals on the apps.
Significant Role Of Travel Apps
Gone are the days when blind bookings worked and people hoped for the best. There was no procedure to recheck the arrangements to get satisfied with the bookings. Today, a huge majority of people owns smartphones to access everything at their fingertips. Along with it, they use relevant travel apps that they think may work better for their ventures. As per the stats, it is estimated that one in three traveler books his tour from the smart devices. This is the reason that companies are taking the assistance of mobile applications to reach quality customers directly.
Here, we have put together some of the interesting stats of travel and transport apps. Have a look:
Approx 15% people use travel apps to plan a trip ahead.
Even in the leisure hours, around 85% population use smartphones to explore their next trip.
The best thing is that travel and transport apps rank on the 7th position among the most downloaded category of mobile applications.
From the total, approximately 30% people use travel apps to search for the flights and the best hotel deals.
Why Are Travel Mobile Apps Winning The Industry?
This is the modern era where mobile technology has created a different experience for the travel lovers. They love to use such apps as they get assured that their trip will be fantastic and embellished with all the pre-booked amenities. We don't think that there is anything else the travelers want in their package.
Benefits Of Using Travel Apps:
Whether it is an airline app, railway app or the other one, a user will get facilitated in all manners with the latest and accurate information. Let's see how:
These apps make it possible to pass the immediate information to the users regarding important notices.
Eliminate confusion of ticket booking by getting the quick notifications of confirmation, waiting and cancellation.
Registered users will get timely notifications for the occasional flash sales and deals.
Last minute deals and offers are provided to grab travelers attention and compel them to book for the trip from that particular app.
Explore the purposes people fulfill by downloading the travel & transport apps:
To search nearby restaurant and the best cuisine facilities.
For using the app's map to locate the scenic and tourist spots.
GPS navigation for searching the directions.
Availing offers and exciting deals on travel bookings.
Hotel and suite booking.
Take advantages by setting the reminders to get boarding notifications.
Get to know the nearby public transport.
Buy tickets in advance.
Weather updates, etc.
Today, travel companies are betting big on highly engaging travel apps. They are trying their best to facilitate the users with the responsive and user-friendly apps that serve all the travel needs. See below points to get the insights that how travel companies are creating lasting impressions on the customers through remarkable travel app.
Custom functions & services
Travel companies introduced apps to target customers and let the users avail custom services as per their convenience. The apps perform well and provide notifications for the running deals and discounts. Customers are free to avail the combos of services with these apps.
Apart from all these, there is a major concern travel companies are encountering is the enhanced communication. Through the functional apps, they have got the ability to create strong conversations with customers. Whether it's the requesting feedback or the key information, customers are also looking forward to knowing about the sparkling benefits for their tour.
Understanding the customer
Utilizing details for grabbing customer's attention is a key task a business needs to accomplish. For travel companies, it is vital that they launch such apps that are gravitated towards the purposes that what are their requirements, what interest they possess and also what are the expectations they want to get fulfilled.
No matter, customers want to deal in paperless transactions or in other ways, robustly integrated travel apps are well enough to provide safe documents related work like passport verification, ticket payment, booking handling, etc.
Customers always have a curiosity to know that how their money is used and what services their travel companies provide to them. They also want to see that how these companies operate when it comes to handling massive requests from a variety of customers. Well-performing travel apps have the potential to connect customers and facilitate them with the best possible network for information gathering.
Ending Up:
The competition is growing day by day. Especially in the travel industry, it is touching the momentum as people have become more excited now to utilize their leisure time on a well-planned tour. If you are a travel business owner, launching a feature-rich app will further benefit your business. It doesn't mean that your business is not giving you the profit right now. The fact is that it will get raised more on the web and get noticed by the users on a large scale. Now, decide! Do you want a stable business profit or wish to uplift it in a modern style?
Do hurry, before it's too late!
About Author:
Tom Hardy is a brilliant mobile app developer at Sparx IT Solutions. Being a professional app developer, he has got enough skills to build mobile apps for small, medium and large businesses. Along with developing outstanding apps, he is also fond of writing interesting blogs on different mobile apps' related topics. You can see a glimpse of his write-up in the above blog.