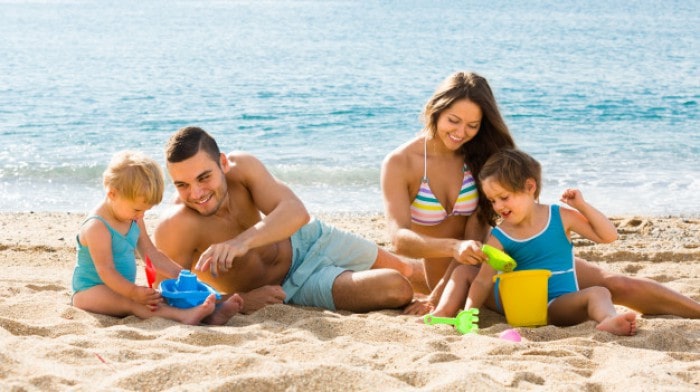 Travelling with kids is unlike any of the solo or adult group travels you've ever been to. If this is your first time travelling with children, you need to educate yourself on the various variables that can make or break your trip.
Here are some useful tips that can save your next trip with your children:
Plan Extensively
When you are travelling solo as an adult, you don't have to worry much about planning and drawing out every detail of your trip. As long as your travel documents, transportation, and accommodation are sorted, you are good.
The situation changes entirely when you are travelling with children. You have to draw an extensive list of what to carry to make your baby's stay comfortable, you have to plan on how you will keep the baby entertained during the flight, you have to worry about planning your itinerary so that the kids aren't bored stiff doing adult stuff, and take care of a lot of other details as well.
Hotels and Flights: Regulations and Prices
Hotels and airlines have different regulations concerning travelling with children. Read the fine print carefully so you aren't disappointed when you show up at the airport or at the hotel.
Airlines offer different infant fares. Some charge a fixed rate while others charge infant fare as a percentage -say 20% – of the adult fare. Make sure that the service provider you book with is infant friendly even if they do allow children. Some hotels, especially business hotels, may not provide a good experience when you have small kids. Consider staying at a kid-friendly resort. That way, your children will have plenty to options to choose from.
Emergency Clothes in Your Carry-On
Your carry-on should have at least one change of clothes for both the kids and you. The kids can completely mess up their clothes when you least expect it. This applies even when all the children you are travelling with have been potty trained.
Travelling with Family? Check in Early
If you are travelling with other family members and you want to sit close to each other in the plane, check in early. You will be one of the first groups to enter the plane so there will be a lot of space to choose from in case the seats aren't pre-assigned.
Schedule Fluid Intake and Toilet Breaks
When moving around with your children, you don't want to be caught unawares with pressing toilet urges. Have the children take frequent toilet breaks so you aren't inconvenienced when you are at a location where there isn't a good and hygienic toilet nearby. You should also minimize fluid intake so the bathroom breaks stay infrequent.
Keep the Kids Entertained During the Flight
One of the most discomforting things when traveling with children is to have a baby that cries constantly during a flight. To avoid such a scenario, you want to keep the child entertained throughout the course of the drive or flight. Kids' attention spans are very short so it helps if you carry a lot of different gadgets and toys to keep them busy.
You should also carry snacks for the kids that eat solid food. You don't want a hungry, irritable, and restless kid seated next to you during a flight.
Make the Hotel Room Look Familiar
Babies have a harder time adapting to a new sleeping environment than adults. To make it easier for them, carry some of the stuff they are already used to back home such as pillow cases, teddy bears, and a few toys to give their new environment a familiar look.
Do Not Neglect Yourself
You will be in a better position to take care of your children and provide them with an awesome travel experience when you are feeling great and are actually in a great headspace. Don't focus too much on the children that you forget to take care of yourself.
Just as a flight attendant would advise you to put on your oxygen mask before you put the kids' mask, take care of your well-being first so you are in a great position to help the kids.
Kids Want to Have Fun Too
When travelling with children, take into account how children usually have fun. If you do things that only adults can enjoy, your kids will have a bad travel experience. Kids love to touch, feel, and taste things. Provide them with the opportunity to play and have fun.
You should consider staying at a resort where there will be other families around so they can have playing partners. There are several great family resorts with great all-inclusive packages to suit any vacationing need you might want.
Visit the Family Doctor
See your family doctor a month or two before you travel. You should clarify your travel destination, your children's medical history, their vaccination history, and any other detail you think the doctor will find useful.
The logistics of travelling with children aren't that complicated. Nonetheless, when something goes wrong, a lot of other things will be affected and your scheduled plans will be thrown into disarray. Keep these tips in mind to reduce the chances of anything going wrong on your next trip.