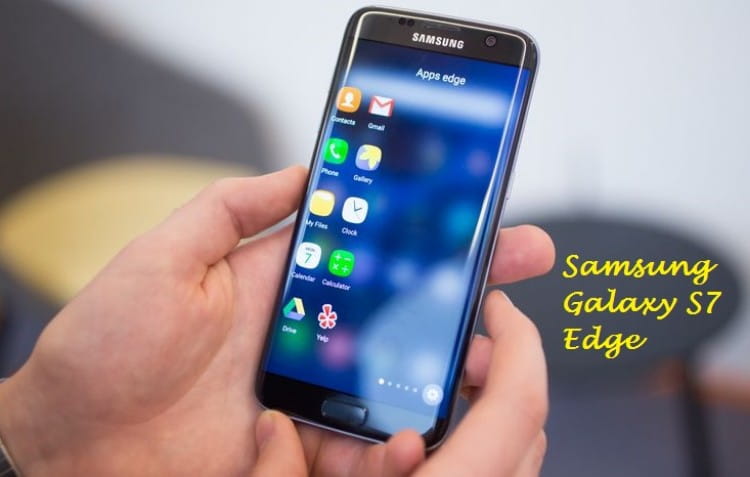 After the success of Samsung S7 Edge, this South Korean MNC came up with a coral blue variant of the same. Originally intended for the Galaxy Note 7, makers later gave the blue coral case to the Samsung Galaxy S7 Edge.
This new colour variant is one of the trendiest must-haves for the Indian consumers who admire both art and technology. Coupled with premium features and a stylish look, here's a detailed insight of S7 Edge:
a. Display and design
Consumers nowadays seek smartphones with unique designs and improved functionalities. Undoubtedly, Samsung S7 Edge offers something beyond this. With a 5.5-inch display screen, this flagship model has Quad HD resolution. It flaunts AMOLED (1440×2560 pixels) display with a pixel density of 534 ppi. This model measures 7.7mm with an optimum weight of 57grams.
As the name suggests, the phone has edge display with 3D glass and a metal body. Its ergonomically designed curves offer a slim and elegant design. Additional features like dust and water resistant provide the device with IP68 certification.
Lastly, the body colour gives an illuminating effect inspired by nature's true shades. Moreover, its contrasting golden hue in the metallic frame makes the phone look more elite and sophisticated.
b. Camera
Galaxy S7 Edge offers a 2MP primary snapper coupled with LED flashlight and impeccable digital zoom. This model comes with a dual pixel camera to deliver strikingly beautiful images. It also features f/1.7 aperture and offers Live HDR with multiple filters.
The HDR mode does a great job by lighting up the shadows even in the low-light areas. Moreover, the primary camera is loaded with some extra smart features like –
Optical image stabilisation
Exposure compensation
Face and smile detection
AF phase detection
Its 5MP secondary camera has wide selfie modes for selfie devotees. Users can take selfies or groufies with a tap on the heart-rate sensor on the back of this phone. Additionally, Samsung S7 Edge offers dual video recording feature along with high dynamic range. It can record video in 4K (2160p/30fps), 1080p/60fps, 1080p/30fps and even in lesser resolutions. With various shooting modes like slow-motion and hyper-lapse, this shoots professional video footages.
c. Processor
This Samsung model has an in-house Exynos 8890 processor along with a 4 GB RAM. However, it also uses quad-core Qualcomm Snapdragon 820 in other countries. The new custom CPU of Exynos 8890 including the Samsung customised CPU core is based on 64-bit ARMv8 architecture.
The smartphone is still running strong with such robust features since its debut in 2016. Hence, you can make the S7 Edge your next smartphone without any doubt.
d. Performance
Designed with inventive features and technology, it offers an incredible communication experience and faster performance. The lag time is way too less when compared to its contemporaries.
This smartphone keeps running for long hours even during heavy usage with its powerful with 3600mAh battery.
What makes the phone worth buying?
Nowadays, mobile manufacturers are adopting newer technologies to deliver the best features. Indeed, Samsung too is following the same trend, and hence, came up with this flagship device.
The phone is in high demand ever since its launch, thanks to its many beneficial features.
A few of them are as follows:
Comes with the Samsung Pay app. It is a mobile payment and digital service app by Samsung Electronics.
Users can power their phones from 0 to 100% in real-time with faster and wireless charging.
Another exclusive feature is Samsung KNOX. It aptly protects the user's most sensitive data with defense-grade security.
All of these features make the Samsung Galaxy S7 Edge a superb device. However, but the price of this smartphone can be a bit high, for which there is Finserv EMI Network.
The EMI Network makes it possible for you to purchase this device on EMI and easily break down its price into installments. You can enjoy offers and discounts and convert your purchase to No Cost EMIs when you shop with your EMI Network Card. With No Cost EMI, you only have to pay the price of the device in the form of EMIs without any additional expense. The EMI Network is partnered with over 60,000 stores spread over 1,300 cities that make shopping online or offline on EMI easy. You have the option to repay the amount over a convenient tenor ranging from 3 to 24 months.
You will need the EMI Network Card to complete your purchase. You can go for in-store financing if don't have one. To do that, approach a store representative and submit some basic documents like your KYC details and a cancelled cheque.
The Samsung Galaxy S7 still reigns one of the best smartphones in the market and the Blue Coral colour is one of the widely availed variants.