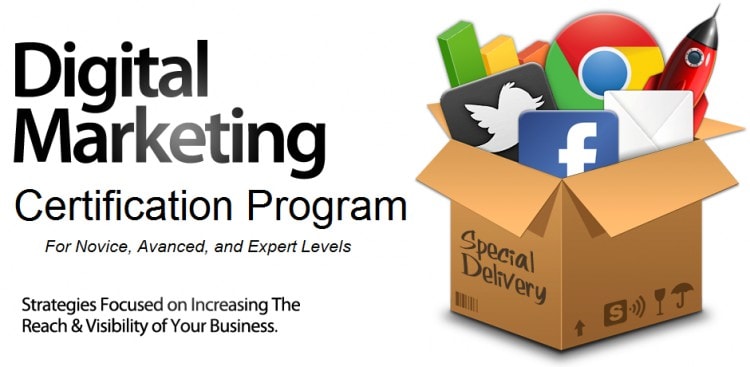 In this ever-changing business environment, every business is looking forward to building their online presence to retain and acquire new customers which makes online marketing a highly sought after and exciting career. It is imperative today to keep up with the latest digital marketing trends and keep on learning new skills.
There are several digital courses and certifications available online today. Businesses are looking to hire the right person for the job, with varied skills that are vital to be considered as a professional online marketer.
Here are some Online Marketing Certifications that you should unquestionably get to be recognized as an expert online marketer:
Google AdWords Certification: Google AdWords is a diverse digital space, and the AdWords certificate establishes the base for any digital marketer covering basics and advanced aspects of AdWords like Value propositions, Campaign setup and management, Conversion measurement, Optimization and more. AdWords has become the basis for those organizations looking to boost their digital marketing return on investment. To become certified Google AdWords marketer you have to clear two AdWords certification exams – the AdWords Fundamentals exam and any one of advanced course from Search Advertising, Mobile Advertising, Display Advertising, Video Advertising, or Shopping Advertising. This certification helps you study Keyword tools, targeting    tools, bidding and budgeting tools, among other things. This certification is valid for one year after completion.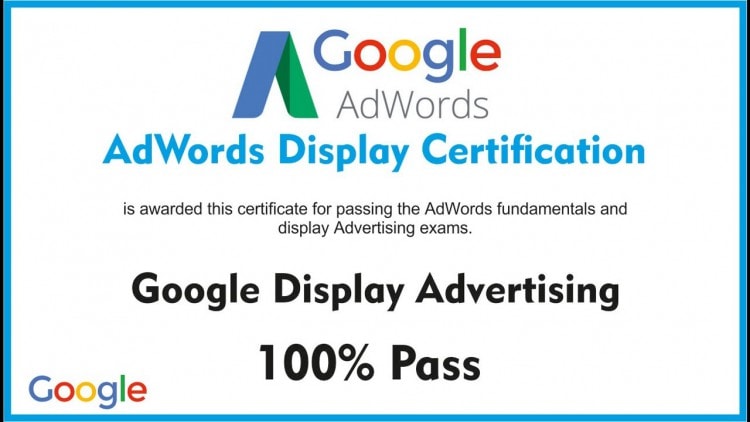 Google Analytics Certification: Google Analytics is one of the popular tools that marketers can use to estimate the growth of website traffic. It is vital for marketers to use this free tool in their digital marketing toolkit, but becoming an expert can be remarkable, given how comprehensive the tool is for users. To become certified in Google Analytics, you need to take the Google Analytics exam which tests your proficiency and skill in using Google Analytics. There are two main modules for this certification- Google Analytics for Beginners and Advanced Google Analytics. The beginner course teaches how to create an account, analytic vocabulary, theory & how to implement a tracking code. The advanced course revolves around collecting, segmenting, decrypting and processing data and converting them into reports.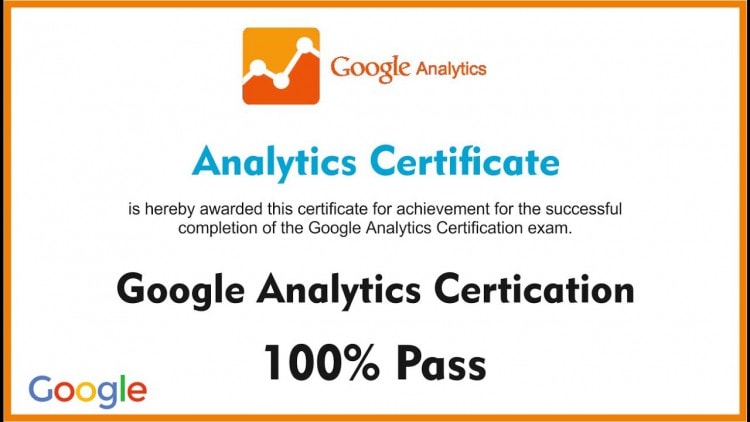 YouTube Video Certification: YouTube is the world's second largest search engine (infographic) after Google. It processes up to 3 billion searches per month and 100 hours of video uploads every minute. YouTube Certification will help you to learn how to create a YouTube channel, grow, optimise, and monetise it. The certification after completion is valid for one and half years or 18 months from the date you complete the certification. They also offer company certifications so your organisation can be a YouTube-certified company. YouTube certifications have four distinct modules– Content Ownerships, Channel Growth, Asset Monetization and Content Strategy.  These modules assist the marketers in navigating the ins and outs of channel creation, analytics, copyright, advanced analytics and optimisation of assets. You also obtain valuable knowledge about the ecosystem and platform strategies of YouTube. This certificate gives you expertise on branded content creation, promotion and know-how on building partnerships with other creators.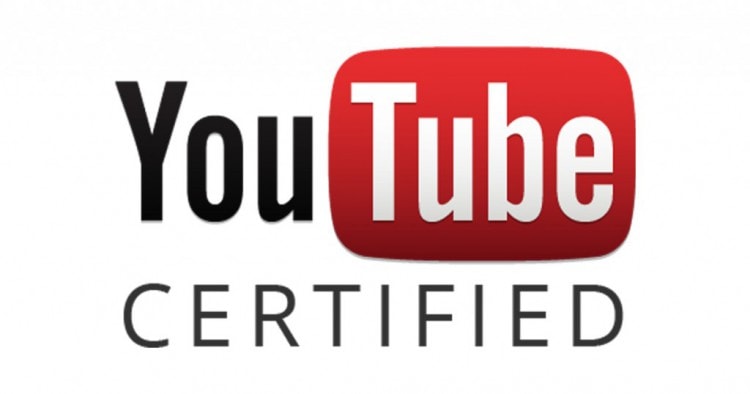 HubSpot Content Marketing Certification: It is not a secret that content is king in today's digital world. It is the core pillar of an effective digital marketing strategy as it is crucial for engaging audiences, building trust, establishing thought leadership and building a reputation. HubSpot's Content Marketing Certification gets you on the fast track to creating your content library, generating content ideas and developing a long-term content strategy. This certification helps digital marketers sharpen their skills in promoting and repurposing content to get new leads and customers. This certification is a three and half hour programme which covers various aspects of content marketing strategy, including content ideation, storytelling, content creation framework, content repurposing, content promotion and analysation.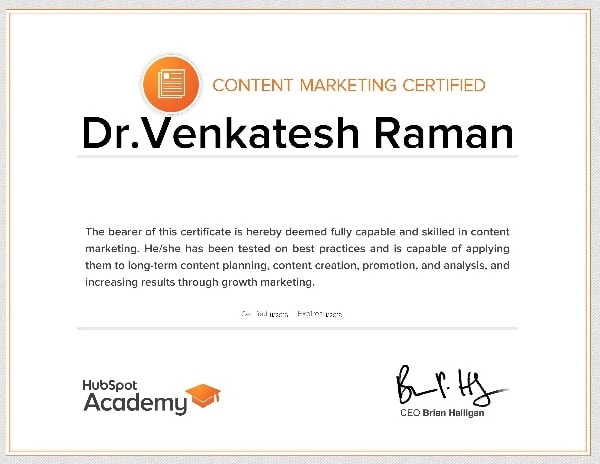 HubSpot's Inbound Certification Course: Another certification you should take up is the HubSpot Inbound Marketing Certification. This course will assist you to comprehend different inbound marketing practices better. This course covers all the fundamentals – SEO practices, blogging, landing pages, tips to attract visitors, convert leads, gain customers, delight them into becoming promoters and social media. It is the first step to discover different tactics of how to reach your audience online and better drive leads down to sales. The duration of this course is four and a half hour containing 11 classes covering the fundamentals of inbound marketing or "pull marketing" to lure potential customers to your website.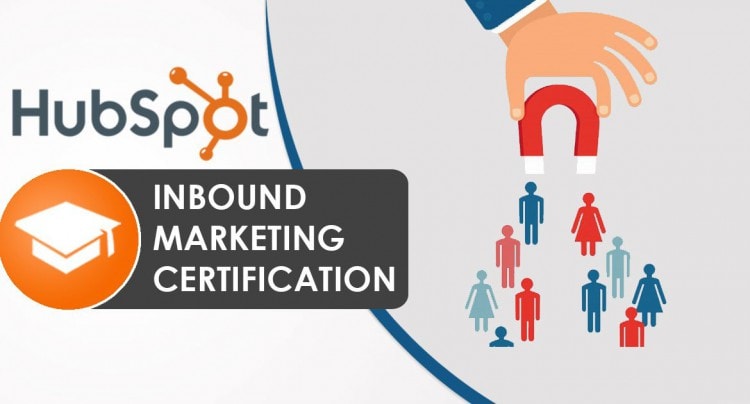 Final Thoughts
The list of courses above offer the best certifications for online marketing professionals. They aim to improve their digital marketing skills. The structure of these courses is one of the best digital marketing certificate programs available in the market. In this competitive era for landing a job in online marketing, these certifications give you the relevant training to stay on top.