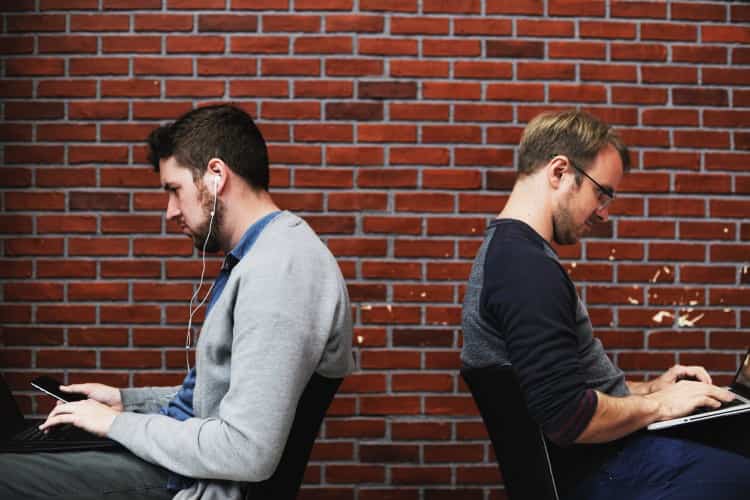 There is a very thin line between a beautiful brick wall and one that's already becoming an eyesore. An exposed brick wall can work on some instances. However, if you are stuck in a situation where you need to accent an exposed brick wall in your home, we have the solution for you! Five solutions, to be exact.
So, without further ado, here are 5 ways to accent your exposed brick wall.
Put up a wall art
Putting up a wall art is probably the easiest way to work around an exposed brick wall. Generally speaking, a brick wall makes a nice backdrop in art galleries. Why not make that a solution to your problem? Wall art can be anything. May it be something that you bought, something that you made or something that was given to you. As long as it will make an excellent wall art, then go ahead and put it up! Just make sure to that it will go perfectly with the brick wall and that it is simple.
Also, you have to remember that hanging an art, especially one that is heavy, on a brick wall can be quite difficult. Get the help of someone who knows how to do it properly. Basically, you are going to have to drill into the mortar and not directly into the brick. Keep in mind to make use of masonry screw anchors to secure the connection. Once you go through all this trouble, your problem with an ugly exposed brick wall is now solved.
Add some shelves
Take note that you just can't use ordinary cabinets or shelves to put up against the exposed brick wall. Use those open-backed shelves so you can take advantage of the brick wall's gorgeous square footage. It would definitely be a mistake to cover up that the brick with a bulky shelf that is already too crowded with books.
For an even more complementary look, go for wood shelves and thin metal frames with an industrial style. Also, you can use floating shelves in a minimal design that will not just beautify the wall but will also fulfill all your organizational needs.
Display plants and wood accents
This could finally be a chance for you to finally add some lush greens in your home. There is no doubt that plants will look amazing on that exposed brick wall. Moreover, some wood accents will also give it a more rustic feel. It would make you feel like you are living in a cabin in the woods!
Using plants and wood accents will put an emphasis on the natural element of the brick. Adding nature into it will do just the trick if you're into an outdoor vibe. Make use of wood accents such as frames, ladders, headboards and side tables. In addition to that, using dark wood take it to the next level of amazing especially if you have white brick walls. Playing around with contrast will definitely make your life and planning easier.
Mirrors and Lights
Feel free to take bold choices. You can use lights or mirrors or both! Lights are definitely the way to go if you want to experiment and go for something adventurous. You can put up Christmas lights in a way that they can stay there the whole year round. A string of lights will definitely bring a whimsical touch to that exposed brick wall.
Furthermore, using large mirrors or any oversized accent can definitely turn that ugly brick wall around. Consider just leaning them instead of hanging. This will give your room a more industrial and laid back feel. Moreover, if you want to add depth and usability, get some small cabinets or tables and place them in front of the large pieces. Decorating is all about having fun and experimenting until you get just the right feel!
Paint on it
Last but definitely not the least, turn to your creative side and create a masterpiece out of that exposed brick wall! There are a lot of ways to play this out. You can paint your brick wall with just one color but you can also create something similar to that of a mural. This can be your chance to incorporate your personality into the room and add a uniqueness to your own space.
Final Thoughts
These are just 5 of the million ways that you can accent that exposed brick wall in your home! All it takes is to do a little bit of research and get your friends and families' opinions on what to do with it. With that, you can make it a group project. This way, you can achieve something and be able to bond with your loved ones especially that the holidays are coming up.
Author Bio:
Sarah Del Rosario is a blogger from WestView. One of the leading suppliers of high quality and beautiful gazebos. When not working, she channels her work into blogging about home interior design.