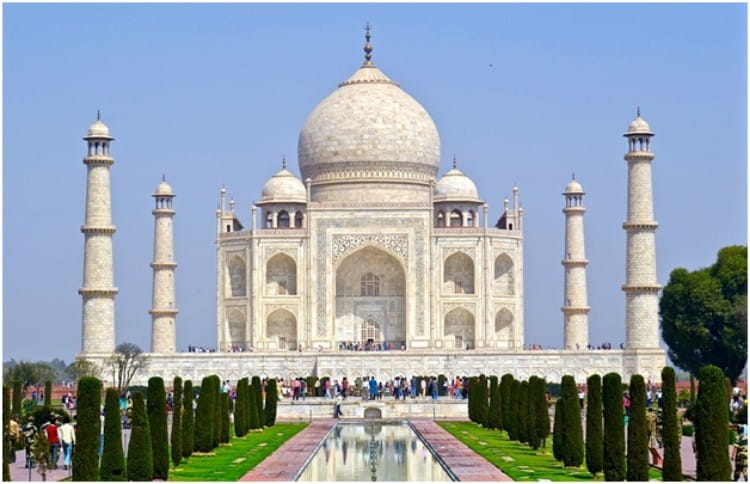 Are you planning to travel to India any time soon? If so, then there are a couple of things you ought to consider to ensure you have an incredible experience.
The right kind of clothes to pack, for instance, or the transport you will use once you get to India. If you are traveling for business, then accommodation should be at the top of your list.
If you are a beginner and have never been to India before, then the list of considerations grows. However, this should not deter you. The world tourism rankings rank India as the 7th most popular tourist destination in the Asia Pacific.
That means that no matter what, you are bound to have fun and enjoy yourself. The only thing you must do is keep these tips in mind. They will guide you and help have a blast.
1. Be Methodical in Terms of Destination
India is an incredibly vast region. In the north, the Himalayas dominate. The East is full of coastal regions while the West has arid and semi-arid regions. Finally, the South boasts of incredible backwaters.
With that in mind, then it is obvious you cannot do everything in one single trip. Therefore, you ought to plan either based on your interests or on what India's Ministry of Tourism recommends. With regards to interest, you can, for example, choose Rajasthan where beaches and water sports dominate. Alternatively, if you like backpacking, then you can head to Himachal Pradesh for trekking and adventure.
With regards to what the Tourism Ministry recommends, you can start with what they call "the Golden Triangle" and visit Delhi, Jaipur, and Agra. The trick is to do adequate research and map out a route before you travel. Consult the Ministry of Tourism website a lot because they have accurate information.
2. Pack for the Weather
India Meteorological Department documents four seasons in India. Winter, which lasts from December to February; summer, which lasts from March to May; Monsoon Rainy Season, from June to September and finally, Post Monsoon which lasts from October to November.
You should pack appropriate clothes for summer if you are traveling in March and heavy clothes if you are planning to visit India in February during winter.
3. Purchase or Subscribe to a VPN Beforehand
According to the UN Global Cyber security Index, a survey that measures the commitment of member states to cyber security, India is ranked 23rd. In 2017, India's National Cyber Security Coordinator agreed that 23 was not a desirable position.
Since then, various bodies have taken steps to improve cyber security in the country. For example, India's Ministry of Home Affairs issued an advisory to states and territories on the steps they should take to facilitate cyber security.
However, progress is slow, and cybercrime is still a major concern. There is an increase in online fraudsters and scammers and some of them target tourists specifically. To protect yourself, you must of necessity get a VPN before landing in the country.
Remember, irrespective of whether you are traveling for business or pleasure, at some point you will need to access the internet. It could be to transfer funds, to access social media, to access your company's website or even to check on the news back home.
A VPN will encrypt your communications and ensure that no one can eavesdrop on your communications and steal sensitive data or passwords. Moreover, with a VPN, it will not matter if India restricts some websites, you will still be able to access them.
Finally, with a VPN you can choose a server from your home country and still be able to enjoy your favorite platforms without restrictions. Netflix, for example, or BBC, are two platforms that tend to geo-restrict content.
4. Transport and Accommodation
Regarding transport, trains, taxis, local buses, and auto rickshaws are the most common forms of moving around. Trains, in particular, are both affordable and easy to use. Remember that India boasts of one of the largest railway networks in the world.
With trains, you also avoid traffic which tends to be torturous in India. On the other hand, when it comes to accommodation, you should always aim for mid-range hotels. They provide the best value for your money.
Airbnb rentals are also popular and quite affordable. Just inquire to ensure you are in a good neighborhood. Whether it is an Airbnb or mid-range hotel, one of the popular amenities offered is Wi-Fi. With public Wi-Fi comes insecurity.
Again, this is a reason to ensure you have a VPN because it will ensure you can use the public Wi-Fi stress-free.
5. Travel Insurance
Travel insurance is not just a travel tip for India but for all the places you might choose to visit. Accidents happen, food poisoning for instance, or broken limbs when tackling difficult terrain. Do not ignore travel insurance; it will save you a ton in case of an emergency.
Bottom Line
India is a place worth visiting, and whatever you choose to do, chances are high you will enjoy immensely. The above tips ensure you will encounter no mishaps.