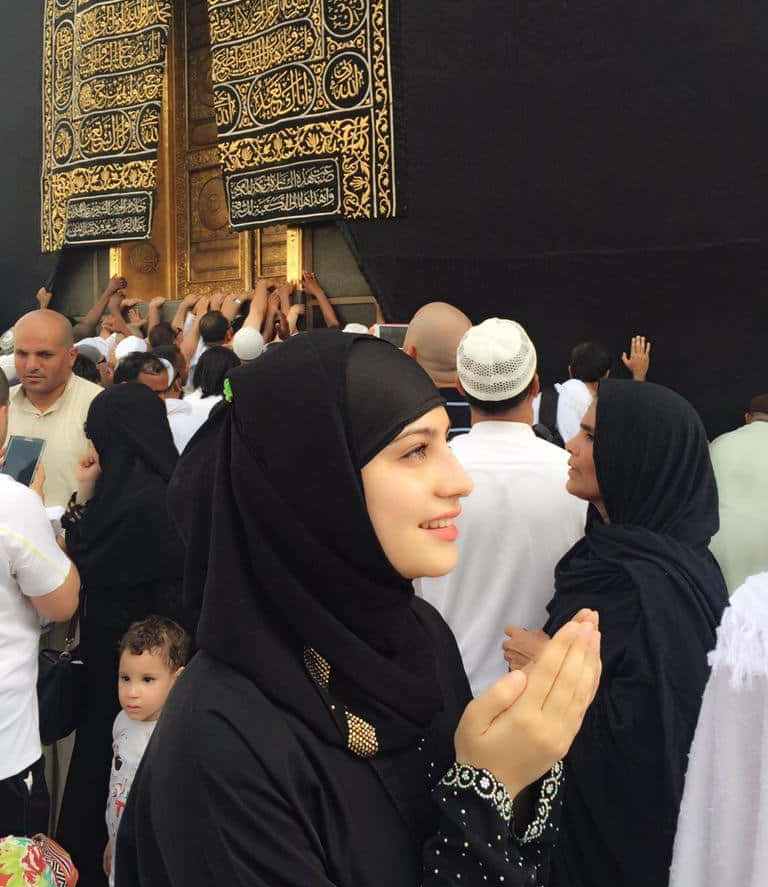 The Umrah or the "lesser pilgrimage" is a pilgrimage to Mecca performed by Muslims that can be undertaken any time of the year. Unlike the Hajj, the Umrah is not compulsory; however, it is recommended that all devotees perform it to achieve spiritual enlightenment.
In English, Umrah means "to visit a populated place." When used in conjunction with Shariah, Umrah means to perform the Tawaf of Kaabah and Sa'i between Al-Safa and Al-Marwah after performing Ihram in a Miqat.
Getting Ready for Umrah
If you are planning to perform the Umrah this year, here are five tips that will help you prepare for the pilgrimage and get the most out of this spiritual ceremony:
Book your flight and accommodation at least two months in advance
Sufficient preparation is key to ensuring you will have a memorable pilgrimage that will go smoothly from start to end.
It is, therefore, important to begin preparing at least two months beforehand.
Consult an accredited Umrah travel agent to get an Umrah visa. Make sure you have booked your flight and a room at one of the exquisite 5-star hotels in Madinah or Makkah during this time as well.
In addition, research about the other historical and unique places you can visit in Al Madinah and Makkah during your pilgrimage. Create an itinerary to be sure you will not miss out on any of these important landmarks and interesting tourist destinations.
Create a packing list
To be certain you won't forget to bring anything important, create a packing list for your pilgrimage.
Some of the essential items you need to bring are:
Ihram clothing
Comfortable shoes (including slippers or flip-flops)
A fabric or nylon sack to keep your footwear in
Sun protection essentials (sunblock, a hat, sunglasses, etc.)
Tissues and wet wipes
Vaseline or some other moisturiser
Essential medicines
It is best not to take lots of clothes with you since you have to move around different cities. Loading and unloading suitcases will be a hassle, especially if you will travel by bus. You can always buy clothes and other items in the cities you will visit.
Lastly, do not forget to prepare soft and hard copies of your passport, visa, travel insurance, and other important documents.  Make sure you give your loved ones soft copies of these documents as well in case something goes amiss and they need your details.
Know the rules of Ihram
To perform Umrah (or Hajj), you have to enter Ihram. Ihram is the sacred state in which the faithful need to enter to carry out the required rituals to complete Umrah. When entering this state, you have to follow certain rules; otherwise, the pilgrimage will be of no use.
One important rule to remember is to wear clothing that is designed for the purpose of performing Umrah to enter Ihram. Men have to wear an Ihram which is made of two sheets of white clothes that leave some parts of the body naked. Women, on the other hand, need to wear an Ihram that fully conceals the body but leaves the face and hands revealed.
Other rules worth noting are avoiding the use of scented soaps, perfume, and makeup. In addition, men are not allowed to cover their head even if the sun is too hot outdoors. Finally, both men and women need to cut their hair at the conclusion of Umrah.
Create a list of your spiritual goals
Before leaving for Umrah, you need to have a list of spiritual objectives you want to achieve.
One of the important goals that should be on this list is the expiations of sins. Umrah is the perfect opportunity to reflect, think, and break free from your sins. It is also the right time to ask for forgiveness and atone for these sins.
Another spiritual goal you have to include is the denunciation of your passion for worldly things such as desire for riches and fame. This is because to undergo Umrah means getting physically and spiritually cleansed.
Once you are already on your pilgrimage, review these spiritual goals and work on achieving them every day.
Be in good shape
Lastly, walking is the best (and sometimes, the only way) to get around Al Madinah and Makkah. As such, it is important that you are in good shape and capable of walking long distances without getting tired quickly.
Being healthy and fit for Umrah is doubly important if you do this during Ramadan. Keep in mind that you will be fasting the whole day during the holy month. You have to be certain that you can perform all the rituals properly despite your hunger and thirst.
Once you are in Al Madinah, don't forget to have some fun and some much-needed rest and relaxation as well. Aside from visiting the well-known local attractions, indulge in a traditional afternoon tea at a hotel.
Finally, be open-minded about the whole pilgrimage. Be flexible and open to trying new experiences and seeing new places. By being thus, you will achieve spiritual enlightenment and enjoy a memorable holiday as well.