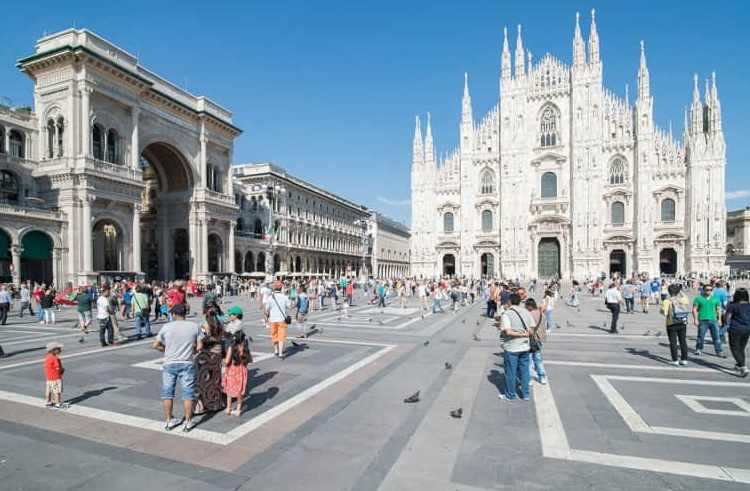 Found in the northern Lombardy region, the city of Milan can offer its visitors plenty of views and things to do. It is not only the place where the national stock exchange can be found – in case you want to relax while managing your finances -, but also the global capital of design and fashion.
Clearly, the last statement already made you lose your mind, but there is still so much more to do and discover while in Milan. Therefore, before jumping in your Milan airport taxi, let's make sure you are aware of the top six things you have to do in Milan – with your children as well.
Have a Look at the Last Supper
We can't argue over the fact that culture and knowledge come in first – that's why we recommend you stop by and visit Da Vinci's The Last Supper. The artist has gone through a lot of things in order to achieve the greatness of this mural.
First, he sealed the dry stone wall with dried plaster and then added an undercoat of white lead to give the mural more luminosity. After this, he used tempera to paints this masterpiece. Being one of the most famous paintings throughout the world, you and your kids will have a great time analyzing it.
Go to the Theatre
The late 18th century marks the foundation of the Teatro alla Scala by Archduchess Maria Theresa. It is one of the most famous opera houses in Europe, displaying a gold and crimson colored interior.
If you don't want to spend too much time in the theatre, for a play or anything else, you can give its museum a quick visit and get a glimpse of the amazing architecture and interior design.
The San Siro Stadium
If you and your family are a fierce fan of sports, especially football, then you might want to check if any Milan airport transfers are available in the day a show or a match is being played on this stadium.
The San Siro Stadium is the largest one that can be found in Italy and can host up to 80,000 people. Moreover, you also have the chance to run into a concert if you visit Milan in the right time of the year – artists like Coldplay, Jay Z, Beyonce, and One Direction have once played on the huge stadium.
Isola's Street Art
Art is clearly one of Milan's main attractions, but your children might not fully enjoy more serious things, such as the Last Supper, for example. If that's the case, you can take them for a walk around Isola.
Here, they can explore the wonders of street art, its vibrant colors and abstract imagery. They will surely enjoy it!
Chinatown – Food Crawl
This may not sound as specific to Milan, but you can find great dishes and beverages if you decide to make a visit to Chinatown. You can find plenty of restaurants and wine bars around here.
For the grownups, we recommend Cantine Isola, a wine bar that has a cozy atmosphere and which can satisfy your taste buds, and for the young ones La Ravioleria Sarpi – the place where you want to be if you want dumplings of all kinds.
Close Quarters Countryside
You can find a slice of countryside right in the amazing city of Milan. The property known as Cascina Cuccagna is a farmhouse that dates from the 18th century. Here, you can find a restaurant.
But that's not everything, as the restaurant is supplied by the local farms of the area – therefore, you and your family can stay a day or two in this location's guesthouse, while enjoying all-natural food and the surrounding countryside-like view.