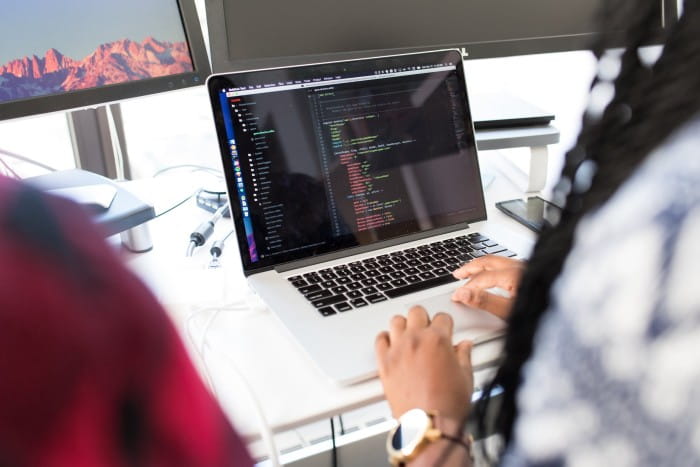 Everyone running an e-commerce store wants to convert more visitors to customers to increase sales. That is the entire essence of running a successful e-commerce store. Shopify Development is one of the leading e-commerce platforms that if feature-filled to help you run a thriving e-commerce business. Whether it's a small online store or a large scale store, you have everything needed to seamlessly run your store.
The biggest issue that most online store owners face is how to convert and retain their hard-earned trust from clients. Competition is very high nowadays since online shops are popping up every day. If you don't find effective ways to attract and retain consumers, it will be very hard to run your online store. If you are running a Shopify hosted store, you are in luck today as I am going to show you five tips to help you convert more to your Shopify store.
For any e-commerce website to be considered successful, it must have a conversion rate of between 3–5% on desktop or 2+% on mobile/tablets. Poorly designed stores that make visitors have a hard time navigating through them is the number reason why stores don't convert. Optimizing your traffic gives you a chance to convert visitors. Priority traffic on an e-commerce store is different and since you have to target visitors that are likely to purchase something from your store and not just visit it. That said, here are five tips to help you convert more in your Shopify store.
Track and measure
It's impossible to improve your site traffic and conversion if can't track and measure your current conversion status. The first thing that you need to do before finding a solution, is to know the current standing of your website traffic. Since you cannot establish this manually, the easiest way is to install and set up Google Analytics in your site to help you track traffic and other essential data. Google Analytics is a reliable analytical tool that allows users to track various matrices in their websites to establish whether they are making progress or not. The reports it gives are very important as you will find out ways to improve your marketing and SEO efforts.
Live chat
If you are running a Shopify store, it's important to provide instant support whenever an issue arises. Consumers usually abandoned their carts when they don't get instant help. Installing a live chat tool and using automated triggers that reach out to visitors on your product pages is a great way to improve your traffic and conversion rate. However, you should refrain from offering a helping hand if you haven't given the visitor a chance to read through your product description and look at the product photos. At least give them 10–20 seconds before you decide to offer them help using the live chat widget. Besides getting real-time feedback, live chat also allows you to build trust interns if reliability, price transparency, and support.
Customer reviews for social proof
Whenever visitors visit your website, one of the things that he or she looks at is social proof. This helps them to know whether they can count on your store to deliver or not. You should know that social proof is the number one influencer if whether to purchase a product or not. Customer reviews will tell your prospects whether they are dealing with a legitimate company or not. To make your reviews effective, make sure that the reviews are written or in video form and are from real consumers. They should also be visible above the fold on your product pages. If you are just launching a product and haven't yet sold a piece. The best thing to do is to freely give away some of your products so that they can give you an honest opinion on the product. Some reviews mention why a product was bought, how consumers feel about the price, and how it felt when using it. These are the ones you should sample in your customer reviews sections.
Trust badges and accreditation logos
Another great way to earn and build trust from your prospects is to product pages. People will trust you if the companies you are associated with are trustworthy and reliable. That is why you need to associate yourself with credible companies and that you can highlight as evidence and badges of credibility. It also shows that you are a reliable company if those companies are dealing with you. In the e-commerce industry, it's all about trust. If you can't show your audience that you can be trusted, it is difficult to convince and convert them to come on board as partners.
Countdown timers
Let's be honest. This is a great strategy, however, in most cases, store owners tend to misuse and when they do it hurts. The bottom line is how you are going to use it and what you are selling. For a small store with a simple and minimal look, countdown timers make your page look destructive. The best thing to do is to ensure that the brand fits the countdown timer and what you are selling. This approach works if you are having an offer and you have a timeline on it. It's supposed to show urgency and if this is not what it's all about then it loses its essence. A good example is when you have limited edition products or black Fridays. It is also good for monthly or holiday offers. If you pull a fast one on your clients using countdown timers, and you are not honest, it's going to backfire on you and you may end up losing those customers that were loyal to you. The best time to use this feature is on a recurring date.
Conclusion 
Running an online store is not easy since you have to put a lot of things into perspective. The problem is that numerous stores are competing for consumers in their regions or all over the world. By reaching out to your prospects with total honesty, they will convert and embrace you. Don't use unscrupulous methods and ways to earn their trust. If you are running a legit e-commerce store with genuine products, they will surely embrace you.
Author Bio:
Naman Modi is a Professional Blogger, SEO Expert & Guest blogger at NamanModi.com, He is an Award-Winning Freelancer & Web Entrepreneur helping new entrepreneur's launches their first successful online business.