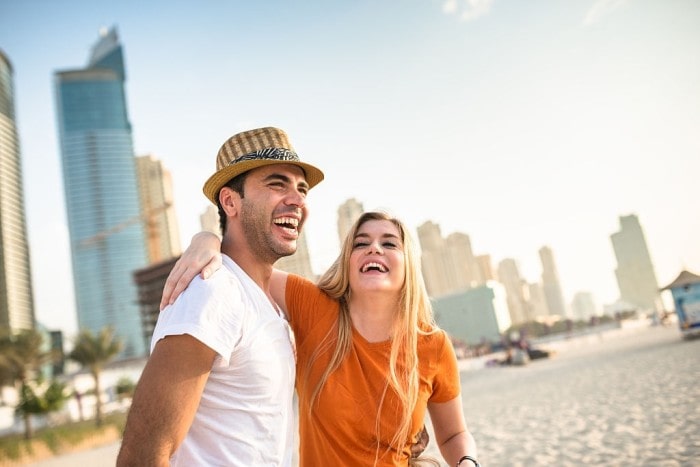 Feeling exhausted from your hectic routine? If yes, then it is time to take a break. Take some time off and go on a vacation. This will recharge your batteries and rejuvenate your mind and body. This brings us to another question where should I go on my next tourist destination? There are dozens of options but if you have not been to Dubai before, I would suggest you give it a try because it offers a lot to first time tourist as it does to the frequent visitors.
Here are five unique experiences you should have as a first-time visitor to Dubai.
Visit the Souks for Spices and Gold
Once considered a hotspot for local trade, the city's souks are a great place to visit for tourists, whether they are visiting the city for the first time or regular visitor. It is widely popular so expect to see large crowd there. If you want to visit the place without getting stuck in a crowd, then make sure you visit it early in the morning. That is when it is less crowded but as soon as the afternoon falls, the number of people flocking the area starts to grow.
For those who love spices and gold, spice souk and gold souk are a heaven. It is one of the best places to purchase gold in the region. You can get a pretty good deal on Gold especially if you know how to bargain. With temperature reaching 50 degree centigrade and gold souk being in open air, you should visit it during winter months. In a spice souk, you will also find some unique herbs, dry fruits, honey and different types of oils. Be prepared to haggle over rates as the shopkeepers will ask for an extremely high price.
Roam around Miracle Garden
You might have been to many gardens before, but none come close to Miracle Garden. The uniquely designed and cultivated garden offers you a truly magical experience as its name suggest. Art fans will surely love this garden as it looks more like a masterpiece of art during the day so make sure you visit it during that time.
Go Fishing
With most tourists spending their time shopping in malls, seeing skyscrapers and visiting waterparks, islands and beaches, first time visitors to the city should go fishing. Yacht charter Dubai might be a good option if you have a bunch of friends and family members with you who also loves to catch fishes. You can even make your fishing trip special with luxury yacht charter which offers you a plethora of other services as well. Whether you want to relax or have some fun with your loved ones or just spend some quality time with family, going on a fishing trip is a great way to achieve this goal.
See Sun Rise and Set
For nature loving fans amongst us, Dubai is not the right place for them except the seeing the gorgeous view of sun rising and sun setting. Get on top of BurjKhalifa, the world's tallest building and see this sight. The view from the top can not be described in words. You will have to be there and experience it yourself to know what I mean. Another great way to see sun rise is to hop on to the air balloon and wait for it to leave the ground. Even if you are not a morning person, this experience is worth waking up early morning one day just to see sun rise from an air balloon.
Visit Art Galleries and Museums
Experience wise, very few tourist destinations can compete with Dubai. The city is known for many things and the newest addition to this list is art galleries and museums. Slowly but surely, we are seeing a mushrooming growth in number of art galleries and museums popping up in the city. Third Line gallery offers unique thematic collections for art lovers and the best thing about is that old collection replaces new one every couple of months. Visit Dubai Museum, Coffee Museum, Coins Museum, Etihad Museum to explore unique items on offer.
Which of these experiences would you like to have the next time you visit Dubai? Feel free to share it with us in the comments section below.