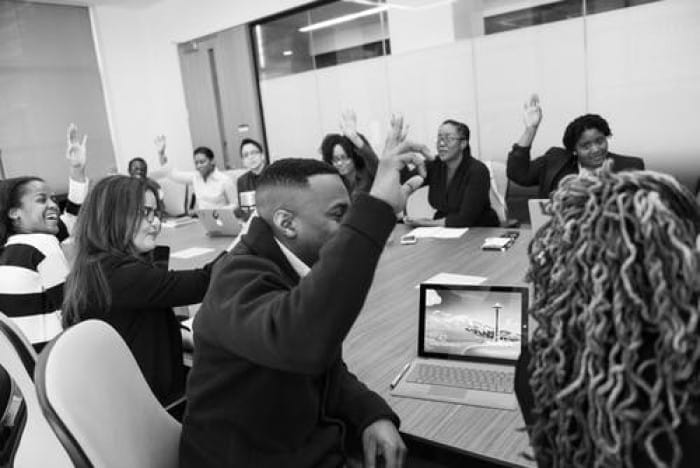 Digital marketers across the world are going gaga over the digital marketing automation tools and quite rightly so. If you are into digital marketing and have not yet heard about the marketing automation tools, you are definitely missing out on some major opportunities to maximize the effectiveness of marketing campaigns.
What is Marketing Automation?
For the uninitiated, marketing automation is simply the act of using specified tools and software for replicating the repetitive and time consuming marketing activities, which are in no way less essential, without error and thereby reducing the time taken to carry out these activities and the resource involved in doing so over a long period of time. Modern marketing involves using various marketing activities, some of which might be quite repetitive as well as time-consuming, such as to send mails to a set of target clients and prospective customers as well as existing customers and clients.
The concept of marketing automation came into being with the introduction of automated bulk mailing system and have improved and diversified into various forms to include a wider scope of modern day digital marketing.
How can automation help with digital marketing?
Automation has made the life of digital marketers a lot easier and allows them to dedicate their time to build better and more effective strategies. Here is a brief glance at the ways digital marketing benefitted from automation in marketing.
It improves productivity – This is the most obvious of all benefits. Automation allows using a preprogrammed system to carry out the repetitive and monotonous of a human. This ensures that the human resource can be put into a much better use. Digital marketing experts can now take a look at the entire project and identify potential issues and take preventive or remedial measures. This certainly improves productivity to a large extent.
It reduces human error – While performing any job, there can always be human errors. To err is human and that's one quality no one can change. However, with crucial and repetitive jobs that cannot be left at the mercy of probably human error, automation can be a savior. It is the perfect way to ensure that the human error does not creep into the calculation.
Better relationship management and customer retention – In today's world, it is essential to make new clients as well as retain the old ones. With increasing number of choices available to the target clients, it is necessary to first build a relationship while also maintaining the relationship with t customer.
Higher revenue generation – It is true that the automation tools are not really cheap. However, I have found that the ROI is a better judge and it rules in favor of the top automated marketing tools. Call-To-Action (CTA) is critical for maximizing revenue. It increases conversion rate and thereby generates higher revenue generation using marketing tools. Here are a few figures from the market that should help you in taking the right decision.

As per Email Monday, at present 51% of the companies across the world are using marketing automation tools for generating higher business. 58% of the B2B companies are already planning on adopting automated marketing, which is over half of the companies in the sector across the globe.
As per figures available with Salesforce, 67% of the marketing leaders are using marketing automation tools at present and figure is set to increase by 21% in the next 2 years.
B2B organizations that have successfully used the lead-nurturing programs have accepted that they saw at least 20% rise in the success rate of the leads nurtured after implementing marketing automation tools.
Majority of the businesses do not consider marketing automation tools to be overly priced and ranked them as fairly priced, while 10% said that the marketing automation software is 22% found the software pricey but worth the price, while only 11% considered the automation software costly. 10% business organizations did not have any idea about the marketing automation software.

Improving the workflow within the organization – It is really important to ensure that the workforce maintains the right hierarchy and communications happen via proper channel. It is also necessary to have clear communication between the parties involved and maintain a proper workflow within the organization. Without ensuring proper workflow, the entire chain will break down and no matter how many leads are converted, there is no way that businesses can benefit from the deals. Automation helps in streamlining the process and thereby indirectly benefits the digital marketers with a better result to show for the digital marketing activity.
Which are the major marketing automation tools used by digital marketers?
Here is another piece of statistic that shows the marketing tools used by various companies across the globe. The statistics were published by Ascend 2 and its research partners in 2015.
82% companies use email market in This proves that email marketing is very much valid even in today's day and is a really effective and important digital marketing tool that has become extremely effective with the help of marketing automation.
67% companies use social media marketing. Automation plays a major role in social media marketing and allows digital marketers to reach out to target clients in a better and effective manner. It has also improved CRM to a large extent.
60% companies use marketing analytics generation tools to get a better idea of the target market and craft new strategies. Automation has improved the accuracy of marketing analytics generation tools to a large extent.
54% companies use CRM or sales automation. This allows customer retention and new customer acquiring.
52% companies employ automation in CMS or content management system. This is particularly effective for the time-sensitive marketing activities.
50% companies use search marketing tools to get an advantage over the competitors and identify market trends.
42% companies use marketing automation tools extensively in almost all spheres of their marketing activities.
36% companies use data management software for proper storing and retrieval of data. Automation can make data management highly effective and much easier and simpler task to manage.
33% companies use testing and optimization tools. This is one of the fields that can be greatly automated and perfected.
Marketing automation tools are here to stay and improve over time. So, if you have not yet considered getting a marketing automation tool, do it today!