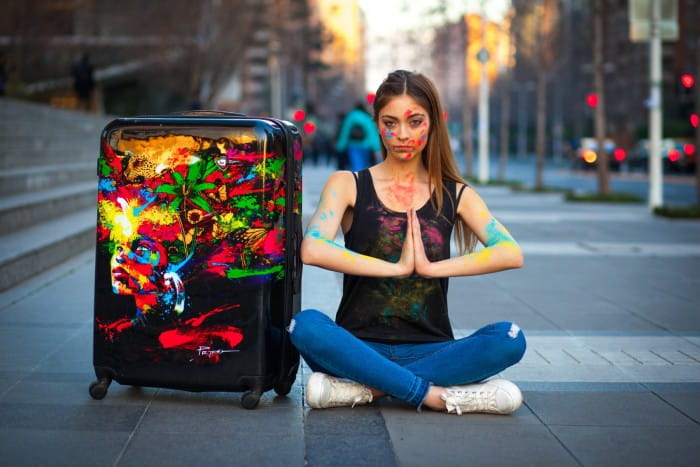 When traveling to another country or city, no individual desires to be that unfortunate person at the airport whose suitcase comes all wrapped up in the duct tape from the airline or worse, and exploding its content onto the conveyor belt. Keeping the embarrassment aside, you also want to ensure that you purchase quality luggage because it can last for a lifetime. While there are several whistles, bells,and styles, the signs of a quality luggage are what you need to keep an eye open for, especially if you plan to travel on a long destination.
When hunting for quality made Italian designer luggage sets, here are some of the features you need to look out for while you search.
1. It Should Not Have the Flimsy Look
Your luggage definitely depends on your traveling needs, your activities, travel style, and destination. Of course, it also relies on how often you travel, and whether you need a durable or strong luggage. If you plan to use your luggage outside the airport, or over rough surfaces such as stones, cobblestones, or broken pavement, you should consider choosing Mia Torospinner wheel options. The best way to ensure your suitcase is a quality one; it should not appear as though it is falling apart at the first glance. You should research well before you consider buying a set. It is also advisable that you look out for a lifetime guarantee, especially if you plan to invest in an expensive luggage set.
2. Check the Handles
It may be that you handle your luggage carefully, but rest assured that the rest of the world would not do so. Usually, a broken handle is a common result from handlers tossing around the luggage in the airport. If you have a tight budget or conscious of the costs, you should consider choosing a two bar style handle. Since they are sturdier compared to a single bar, in a less expensive range, if you plan to invest in a brand, you need to consider its durability.
3. Quality Materials
Whether you plan to opt for a hard or soft side luggage, keep in mind that there are certain materials that actually hold up way better than others do. In most cases, soft-sided luggage sets such as carry-ons are ideal, since they are easier to squeeze into overhead cabins of the plan and they are lightweight. They absorb shock much better than the hard shell options. Of course, unless you see a fabric fraying more like a trendy fringe, you should avoid using polyester at all costs. If you choose rip-nylon, this will wear forever; it will be a more durable and better choice. The argument for hard side luggage is that it works best to protect your personal belongings since the bag will not actually cave in like a soft-sided one. Know that well-made quality luggage typically consists of man made materials such as durable poly carbonate and often, has covers in fabric, leather, or vinyl.
4. Check the Zippers
Poorly made luggage will often have poorly made zippers, which break and they are expensive to replace. A well-made, high-quality luggage should have zippers that are able to have self-repair, which is a great investment. If you plan to use a nylon soft bag, you should check whether the zip has the same matching color to the bag or not, which is a sure sign of the quality. Often, the zippers can blend well into the complete design of your travel bag, or stands out as the accents, but either way, the size of the zipper has to be proportional to the luggage. If you haveover-packing tendencies are popular, you should go for the zipper of polyester rolls. These zippers can also take a huge amount of pressure since they do not have individual teeth, which pop out.
5. Ensure the Locking System Works
Regardless of whether you plan to travel with expensive items or not, you will want to ensure that you keep your items safe. A luggage that does not have a security lock that works will be an open invitation to theft as well as a sign of a low-quality luggage. Quality Italian designer luggage sets often have padlocks or key locks attached to their zipper pulls. Typically, a well-constructed hard side luggage comes with built-in lock systems. Regardless of what you choose, you should keep a check on how the system works on the bag.
Choosing the right quality or well-made luggage is not something difficult. Just make sure that you survey well and ensure that you choose the best options after being sure. Check the luggage thoroughly; look out for other features, like its wheels, size, material quality and other essential details. A quality luggage should be sturdy and durable to last you for the days and years to come.