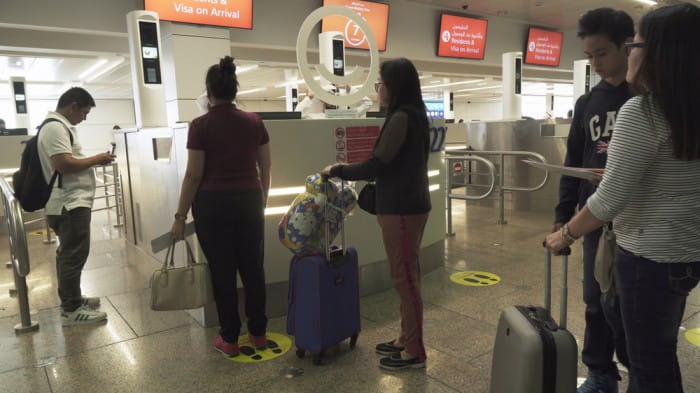 The world is full of beauties and opportunities. People usually tend to discover new countries for tourism or to find better job prospects. Most of the people are eager to visit countries in Western Europe, North America and Middle East. It is due to the fact that they are relatively safer and provide beautiful tourist destination and better job opportunities.
But entering in these countries (and most of other countries also) is not a simple task due to their tiresome visa process. Several countries put restrictions on nationals of various countries or demand extremely difficult documents and proofs that are difficult to be provided.
But it must be remember that countries take such steps to secure themselves from any issue or threats. It is not in their own interest to refuse others to visit their counties. On most of the occasions, the host country will minimize the hurdles for potential visitors and make it easier for them to get visa. It is because tourists provide benefit to these countries and tourism is their main revenue source. Currently, few countries provide e-visa service for citizens of other countries while others offer visa on arrival for nationals of selected countries.
But anyway, getting a travel visa is not an easy process at all especially for those applying visa of a country for the first time. But there are many people having successfully applied for visas of different countries with taking few important steps. Following points will make the visa process easier for you either you are applying for Australian visa service, visa service in USA or visa service in Dubai.
Prepare your supporting documents:
There are certain documents required for travel visas to all or most of the countries. Passports are the main documents. You have to completely prepare them for successful visa applications. It is also important to note that several countries require your passport to be valid for at least six months before you apply for visa. Otherwise, it may create any legal issue during your stay in the country.
Apart from that, various types of other documents and their proofs are also required to complete visa application. This includes photographs, return tickets, bank account proofs, hotel bookings etc. Your visa application should also be complete in all aspects.
Extreme importance must be given to completion and availability of these documents in order to run the visa process smoothly. Even missing a single document at the right time can make you ineligible and your visa application may end in failure.
Get information about specific requirements:
Along with necessary documents and general requirements for visas of all countries, there are several other requirements that are exclusive for any specific country. This is an important thing not only for persons applying visa for the first time but also for those having already applied visa for a country or several countries prior. Anyone can do this mistake, either experienced or someone applying for the first time.
It is because different countries have their own rules and regulations. These countries verify identity of any visiting person according to these rules. These rules are usually strict in countries facing dangers of terrorism or illegal immigration. On the other hand, several small island countries are ready to accept tourists with very small information and they also demand very few documents and proofs.
You may be required to submit documents related to your parents and brother/sister while you are applying for a US visa. But such documents may not be required for visa application of few other countries.
Also, you may be required to give interview while applying visa for several countries. But it may not be a condition for other countries.
A visit to Israel ends your chances to visit several Muslim countries at all.
Several countries require you to submit online forms for visa applications and you must be aware about the online process. All these things matter a lot and they should be known before submitting application.
Therefore, it is extremely important to know requirements related to visa of any specific country. All these things are now easily available through internet on the website of related country. Getting complete information at the right time and acting on this information accordingly will assist you in successful completion of visa process for any country you are applying.
Be polite and honest during Interviews:
Several countries conduct interviews before approval of visa for any person. This interview process can be lenient or difficult according to the country of origin of the applicant and other factors. There are two things that should be adopted for this interview.
The applicant has to be completely polite during the interview and must not reply aggressively to any question no matter how offensive or rudely this is. As few countries are reluctant to provide visa to people from certain countries and they make their behavior as an excuse to refuse the application.
Another thing is even more important than that. You must not conceal anything or try to tell a lie about any matter. Whenever they found this happen, they will immediately reject your application. USA nowadays is asking about Facebook ID and password from visa applicants. It is now compulsory for you to provide details about your social media accounts to them. If they found later that you conceal something from them, they will cancel your visa and may also blacklist you from entering USA ever again.
Author Bio: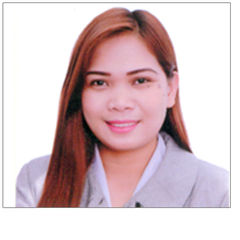 Brenda Cagara is a part of the business consultant team Riz & Mona in Dubai. Her work is to assist the formation of companies and help setting up business firms. Other services she takes a part in are visa processing, trade license, trade mark, bank account opening, product registration and local sponsors. Along with this, she vigilantly manages to pursue her writing career. Since the past five years, she has been writing on different niches. The top ones are visa, law and finance.