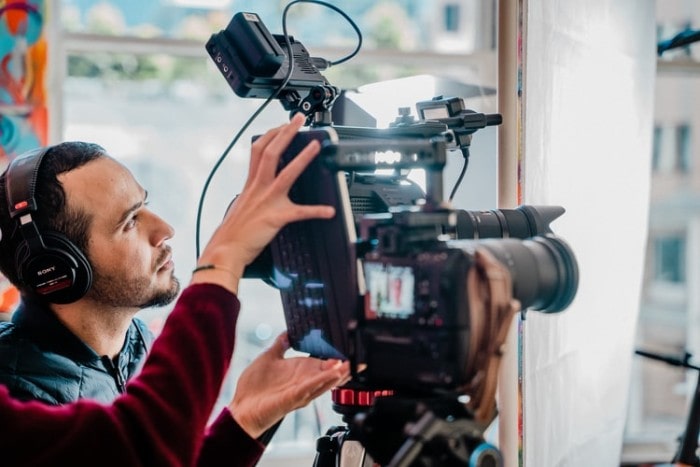 Video marketing is a powerful tool due to its attention-grabbing format and versatility. It allows retail establishments to promote brand awareness and engage consumers in a fun way.
Shoppers of all ages watch videos, and NYC retailers can use this consumer behavior to strengthen their brands. This article discusses how video production can work for your NYC retail businesses.
Improve Customer Service
According to NYS Retail Industry stats, there are one million retail establishments in New York state. In other words, there is intense competition amongst businesses to retain customers.
Every retail store wants their customer to return. Hence, it is necessary to keep them well-informed and satisfied. With a professional video production in NYC, you can deliver critical information in a way that is easy to understand.
Retail businesses can produce informative videos that help customers to use the product in the right ways. Or provide answers to common questions through videos.
Inform and Engage Customers
According to a recent survey, people's attention span is getting shorter; the average attention span of Gen Z is eight seconds. The survey result shows videos offer a better way to feel connected than offline presentations. A study has also found an individual can instantly connect through visuals than just reading.
The customer's buying journey starts on the Internet, searching for products. Using video production in NYC, retailers can inform and engage customers right from the beginning of the journey. They can post unboxing videos of their popular products that will help them make an informed decision.
Evoke an Emotional Response
Whether you stand in the middle of Times Square or Downtown Brooklyn, you will find ten retailers within a 5-yard radius. While that's an excellent option for shoppers, it is a sign of intense competition to attract customers.
As customers become more tech-savvy by the day, they expect more than products offered by a retailer/brand. They seek lifetime relationships with brands based on shared values. Retailers can tell customer experience stories through videos to evoke an emotional response.
Influence In-Store Shopping
NYC offers the finest in gear, tech, luxury apparel, books, and much more. Hence, it is known as the global shopping capital. According to a recent report, around 900 fashion companies are headquartered in NYC. There are thousands of showrooms in the city.
Are you aware of the likelihood of purchase increases when an individual is near a specific item, and it is advertised on the screen at the same time? Mobile videos, while the customer is on the shopping aisle, can enhance customer experience and increase sales.
Can Be Integrated Across All Channels
Due to the diverse range of marketing channels, it is hard to determine the right way to reach prospects. Retailers can distribute videos through video-sharing platforms, websites, social media platforms, and many other channels.  It allows them to reach their prospects irrespective of the digital media they are using.
To sum up, consumer behavior is changing with the advancement in technology. New York businesses can benefit significantly by investing in video production as well-produced videos increase the customers' chances of buying a product.