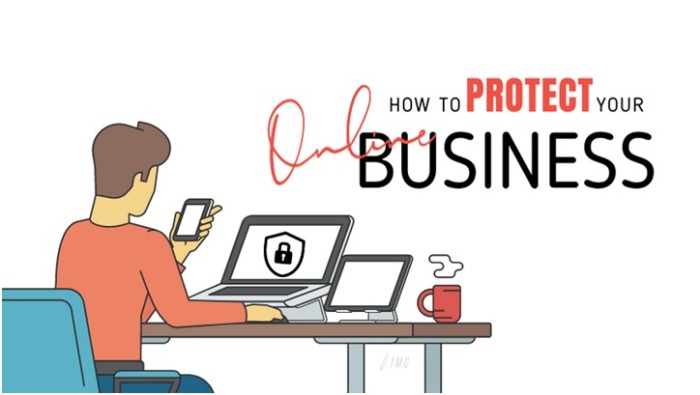 Online business owners sometimes focus only on the sales part of their business. Sadly, cybersecurity is not a top-of-mind priority for online businesses, especially start-ups and SMEs (small to medium enterprises).
This lack of cybersecurity measures come from the deception that cybercriminals will not target small businesses but will go for big companies only. It is not the case at all. Cybercriminals attack whoever is vulnerable—big business and small business alike.
Robert Mueller, former FBI director in the USA, stated that every business is bound to be hacked at one point or another, and even hacked repeatedly. It is a fact we need to deal with in this digital generation full of ingenious cybercriminals.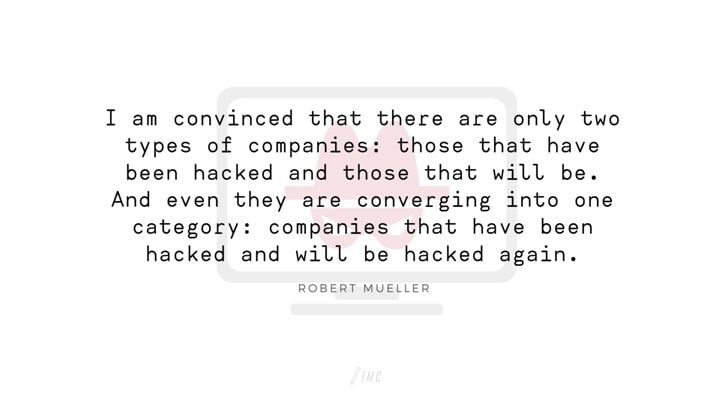 Cybercriminals will even go for small businesses first. A report recently released by Ponemon reveals that only among small businesses, only 30% are prepared for cyberattacks and data breaches because they lack in manpower (77%), budget (55%), and cybersecurity know-how (45%).
In fact, 29% of small business owners annually invest less than $1,000 in cybersecurity. What is more alarming is that 80% of these same businesses do not even prioritise cybersecurity. Cybercriminals know this too well. Small businesses are susceptible targets to malware attacks, hacks, and data breaches.
Is your business one of those unprepared from these kinds of attacks? Are you ensuring that your business has protection competitive enough to withstand this digital generation's worst cybersecurity risks?
You should not just be worried about hackers too. There are way other things to think of like spam, computer crash, cyber theft, or even theft of physical devices, poorly-coded apps, and even crashing systems with no back-ups.
Other risks involve lawsuits, insurance claims, fluctuations in the economy, and even Google algorithm changes you are not prepared for. Recently, you can add global pandemic t that growing list of external risks that can come against your business.
It seems daunting, but the good news is that you can bulletproof your business, starting with best practices in cybersecurity you can make a daily standard in your team. You can also check the following tips below to protect your online business.
Risks of Online Transactions:
1. Set-up cybersecurity and data breach protocols at the onset. 
At the onset, determine how much security you will need, what do you need to have that security, and how you will maintain that security throughout.
Your plans need to be revisited often if you are hitting your targets, and if you need to upgrade your security protocols, which is bound to happen. Cybercrime is evolving, and cybersecurity must keep up.
2. Get a Reliable and Secure Website Hosting Service
Every successful online business must have a professional website. It is one of those factors online customers look for before they can trust you. But more than having a website, begin with establishing a robust cybersecurity and data breach protocols.
Get a web hosting service that is reliable but, at the same time, affordable. It is not just about starting a website but being able to maintain it. Your hosting service provider must be PCI compliant for secure payment transactions online.
If you mean serious business, do not start with a free hosting service. It has minimal space on a shared server, making a security threat. It puts sensitive information like user's data, and bank details prone to a data breach.
Go for a secure host with an SSL certificate at the onset. It marks your site as an HTTPS website or HyperText Transfer Protocol Secure. The extra S stands for security. When you have an SSL certificate, customers are assured that all communication between your consumer's browser and your website is encrypted.
3. Provide your Employees the Best Email Practices
Even if the email may be the most common channel for communication for business owners, it is also the most popular method used by hackers to infect your system and network.
Phishing scams are rampant still, even if it has been identified long before, and much information has gone out regarding it. That information is not yet enough, because there are employees who still unknowingly open phishing emails and fall victim to it.
A phishing email is an email with malicious attachments attached by cybercriminals. When you open the email, the attachment gets activated and released to your system or network.
It is the reason why it is crucial to building a culture of cyber safety in the workplace. Best practices in our digital or internet activities affect the business. It prevents phishing attacks and malware from happening.
Some examples of these hygienic digital practices are:
Never use the company's email address when subscribing to mailing lists.
Avoid opening email links or attachments you are not expecting to receive, or from an unknown source.
Always scan attachments for malware or virus before opening them.
4. Add Legal Documents or Certificates to Your Site
Include privacy policies, site disclaimers, and terms and conditions to your website. These legal documents are essential, primarily when you collect consumer information to any degree.
Do not even start collecting consumer data without getting your website secured.
It's wise to provide content on your sites such as a blog post page or free online courses. It shows the customer you are there to serve and not just to sell. Talk about your company and what you are about on one of your blogs, or feature every time you get a citation or commendation from reputable parties. All this helps them trust you, even more, to subscribe to you, buy, or do business with you.
5. Regularly Do a System and Data Back-up
The San Francisco Municipal Transportation Agency was attacked with ransomware in 2016. But they managed to recover all their files without having to pay the $73,000 ransom asked by the hackers. It was a regular data back-up that saved them and helped them get their systems back up immediately.
It would be best if you protect your business on many different fronts. Cybercriminals look for any vulnerability they can get their hands on. You need to add several layers of protection. Having both digital and physical security practices help keep your online business secure.
Having your files backed up helps you quickly restore files and your online business up running even after an attack. You can store files on the server or a physical device. You can use cloud-based storage systems, but make sure you get a superior level of access management.
Be more aware and vigilant against ransomware out to wreak havoc in your system. Protect your online business from attacks better by backing up your files.
Your online business most probably is generating big data every day. Ensure your business can keep up with the right digital infrastructure like to improve operations, strategies, and services. Microsoft's Windows Server Data center can help with that. It is a modern server operating system perfect for growing businesses. It supports your digital activities and resources and helps your business scale up as you grow.
Acronis also partnered with Windows Server, giving one of the most reliable, top-of-the-line, and user-friendly backup for companies of all sizes. The Acronis Backup Standard Windows Server Essentials establishes a high bar with innovative safety characteristics for new generation data protection.
It also offers cloud storage as one among many perks for businesses handling big data.
6. Use a Private Mailbox Address/Service for Your Business
You need to have a private business mailing address or forwarding service for your business. You can get Anytime Mailbox, or another trusted P.O. box provider. It works best, especially for small businesses or even start-ups, because you can immediately provide a professional business address.
However, note that you cannot legally use a P.O. Box legal documents like contracts and business registrations, as you would have to be physically present at the delivery address to accept these kinds of mail.
Conclusion: Exercise Caution When Doing Online Transactions
You need to aim higher than just starting an online business. You need to see a successful, thriving, and influential business as your ultimate goal. With that goal at the forefront, every effort and investment you put in your business today to keep it secure, trustworthy, and of high value.
Build a long term, sustainable, and secure business, able to face security threats, resolve weaknesses, and protect its consumers from privacy breaches and cyberattacks.