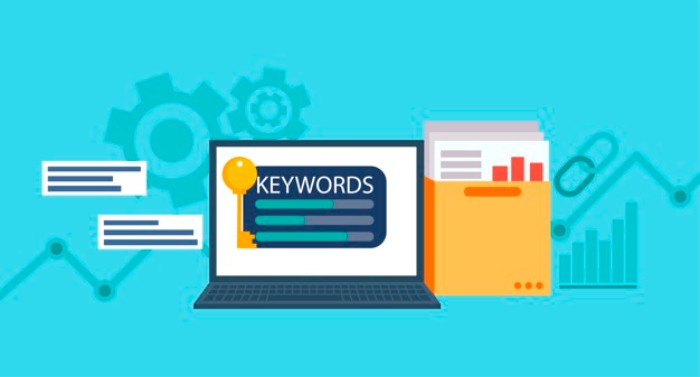 Keyword research is the most unappreciated aspect of SEO. But require much effort and precision.
Keyword research is the blueprint of a successful SEO campaign. As it is the very first step in the struggle of making your site rank better on SERP's. This may seem like an easy task and people tend to pay more attention to the volumes. Keyword volume is important and needs to be determined. But there are other factors too which help in deciding which keyword to use.
Following are a few common mistakes which you should be careful about:
1) Unrealistic keywords:
"It is always better to have big pieces of a smaller pie rather than not getting a bit from a bigger pie."
Keyword research may appear to be a simple task. Firing up the keyword research tool which finds you keywords related to your industry and niche might look like the way to do this. Well, this is not the way. If you want to see real results you need to change your approach.
We all are aware of the fact that high competition keywords are costly. Also, they are out of reach for small and medium-sized businesses. A good keyword search is all about being realistic. It also includes selecting the most appropriate keywords. These chosen keywords are responsible for site's DA, its age, and optimization that will take place in the future.
Targeting a single keyword is very unrealistic. And if you have a low budget for keywords then targeting generic keywords is not a bad idea at all. Spending on the less competitive keywords is beneficial when you're low on budget and need results.
2) Looking at the broad match instead of that exact matches:
This is a very innocent mistake, and people continue to make it in the future.
Though search volume is an important metric to measure the importance of keyword. But most of the people don't know the difference between broad search results and exact matches. Many people who use the google keyword tool are looking at broad search volumes. They tend to ignore exact matches.
The problem comes when you target a broad search keyword "ladies leather bags". Here the exact search volume is 270-. Which will fail your keyword research. As you would have been targeting a well-trafficked keyword. But in reality, you might be targeting a very low searched keyword instead.
3) You're targeting plurals instead of singulars:
Targeting plural version of the keyword is a very common practice of SEO people. But in reality, most of the people search for the singular version of the keyword. This mistake is followed by e-commerce SEO people. This is because they optimize different category pages. And they are selling more than one product so they are naturally motivated to use plural keywords. The numbers have shown that "tablet PC" has 91% greater search than that of "Tablet PCs".
Google and other search engines are more than smart now. They are capable of determining the difference between singular and plural keywords.
4) Ignoring the conversions:
A keyword that brings traffic but doesn't convert is a wastage of bandwidth. I came across several clients who wanted to rank higher through a keyword whereas they can earn better through other keywords. Well, the whole point of optimization is not to rank better on SERP's but the ulterior motive is to drive more sales.
The online world is competitive as hell. It requires all the attention you can give to progress within it. It requires a reliable internet connection to stay updated with the latest trends and tactics.
In order to get good ROI keyword research and language analysis are as necessary as oxygen to us all.
So choose keywords wisely and do not spend on high trafficked keywords which doesn't get you the conversions.
5) Don't select the keywords out of context:
For example: if someone searches for "storage". He might be looking for technical or professional storage device or some other storage box or center. We, humans, are more rational towards humanizing the keyword research process rather the tools. Machines cannot interpret the searched terms meaning in a human way.
So chances of picking an ambiguous keyword are very high. So make sure to choose a keyword which is laser-focused toward your niche and business. And shows the results that are actually required to users.
A good practice to avoid such keywords is to search the keywords for yourself on search engines. Then see if they provide meaningful results or not. Or if their main focus is on intended product/service or not.
6) Auditing and reviewing the keywords:
The SEO is an on-going process and we rarely review and audit the targeted keywords. If the marketplace is shifting with time, then so is the customer behavior. A review and audit of targeted keywords from time to time is necessary. This will help you to avoid useless spent on the keywords.
I hope this article helps you identify the general mistakes you've been making but weren't aware of. Keyword research seems like a simple process but requires all of your attention in order to make your SEO strategy effective. So look out for the simple mistakes that may not seem big but have a huge impact on your brand's ratings.