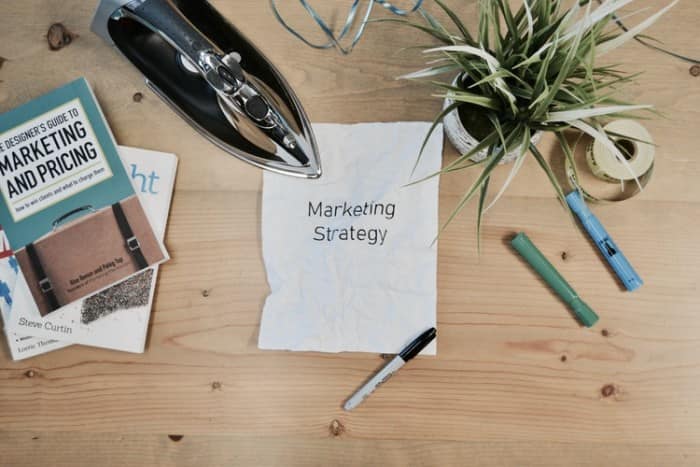 Due to the popularity, effectiveness, and trace-ability of Internet marketing, many small and medium-sized business owners have moved away from more traditional marketing mediums such as print ads, mailers and coupons.
While tactics such as search engine optimization (SEO), social media marketing, and other forms of web promotion will help your business expand and are essential in this current business climate, using them in conjunction with in-store promotions will have an even more significant impact on your business.
What Are In-Store Promotions?
In-store promotions are any marketing promotions that are done in a brick and mortar business location. When executed correctly, they can be a highly effective marketing tactic designed to bring customers to a physical store, and to build brand or product awareness and customer loyalty.
If you are unsure about how you can devise a strategy for in-store promotions, consider discussing it with a brand activation agency.
Types of In-Store Promotions
● Print and Online Advertising
One of the most influential ways to drive traffic to your business location is through print and online advertising.  If you have ever received an email from your favorite retailer promoting a sale that was happening "in-store only", obtained mail from your local car dealership promoting discounted tire and maintenance services for a limited time, or read a Group on email with daily in-store promotional offers, then you are already familiar with this marketing tactic.
● Point of Sale Advertising
Another option is point of sale advertising (POS) which is a strategy for when the promotion is advertised in the actual store.
For example, you may run a paid online advert for your nail salon promoting 25% off of gel manicures. This ad will only reach people who are searching the web, majority for nearby nail salons.
Additionally, any customer who walks into your nail salon on their way home may see your POS advertising or in-store signage about the promotion, and purchase a pampering session which he or she did not originally intend to buy. This is an efficient way of using POS advertising to encourage impulse purchase behavior.
Benefits of In-Store promotions
1. They help build customer loyalty
In-store promotions are a way for potential customers to establish direct contact with a brand or store. This personal connection is necessary as consumers will remember brands that they have had direct interaction with, making in-store promotions the most memorable type of advertising.
How well do you remember that really nice merchandiser who asked you to try out their cereals at the supermarket, and then offered you their new product on a "buy two for the price of one" promotion? You did buy their product and have been a loyal customer ever since.
And those who may not have been successfully converted into one of their new loyal customers, would, at the very least, remember the warm feelings they have towards the company that friendly promoter represented.
2. They create differentiation
Planning an in-store promotion means that your store has to identify something different to offer your customers in order for them to engage with you in a new way. This exercise pushes you to consider what makes your product or service special, unique or different from what your competitors offer.
3. They supplement your content calendar
Even if you operate a retail location, you still must ensure that your social media branding is strong. This means continuously creating new content. Hosting a promotion is an easy way to create shareable online content.
This way, you can have video testimonials from happy customers, lots of engaging and fun photos showing what transpired in your store during the promotion — all for social media sharing, of course.
4. They generate word-of-mouth opportunities
In addition to creating shareable online content that can be passed around friends and networks, hosting an in-store promotion can also generate word-of-mouth referrals from regular customers to their friends and family.
5. They help initiate upselling and cross-selling
One of the benefits of creating a package or a bundle of products around a theme is that you can often generate sales of multiple items rather than just that one single item which is the focus of your promo.
During your in-store promotion, concentrate on giving added value to your regular product assortment, and then charge premium prices for the bundle.
6. They create testing opportunities
If your marketing team has ideas that they think customers will like but are unsure of the outcome, then promotions are a fantastic trial period.
Organizing an in-store promotion gives you the opportunity to explore new ideas and products on small scale so that you can measure the results in a controlled environment. This will help your team understand whether or not the new items warrant an additional investment of time and money to make them permanent products or services, or if they should remain simply as promotional items.
For every business in any industry, revenue is the lifeline of each enterprise. At the end of the day, in-store sales promotions are a fantastic strategy for building month-on-month and year-on-year revenue growth.
Author Bio:
Tony Youssef is the co-founder and CEO of Pulsar Group. Pulsar Activation is a full-fledged hassle-free brand activation agency that has been based in the UAE for 10 years, with branches in Beirut and Cairo. Pulsar Production is the "State of the Art" manufacturing facility in the MENA region. Prior to Pulsar, Tony was Managing Director of Mobile – freshness MENA Marketing Solution Company.