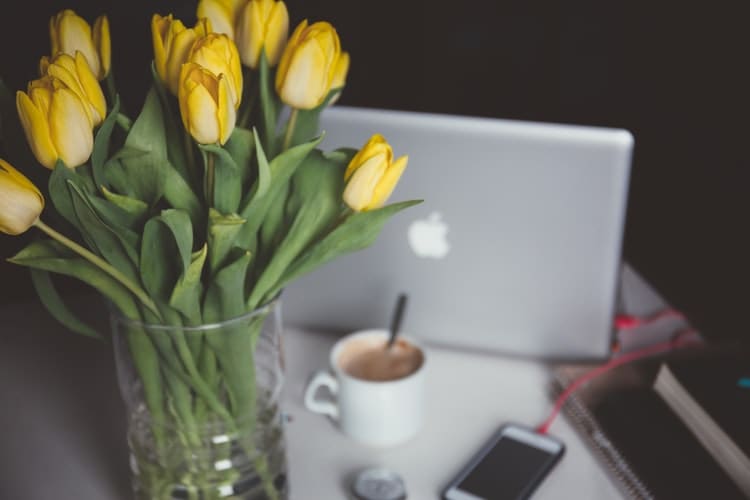 Having a home office is challenging since separating personal and professional aspects of your life can be quite a task. Although you will have to make certain concessions, there are some tricks you can easily increase your productivity. From small additions to the décor, to big changes in your surroundings, these actions will help you create a creative and comfortable place to work in.
Therefore, if you are organizing your home office, here are 7 creative ways to decorate that will boost productivity and help you be successful.
1. Stay organized
It's all about staying organized to avoid mess and clutter all over your home office. That is why it's important to treat that space differently than the rest of your home so you wouldn't lose the momentum of productivity. Keep your shelves in order with boxes and file folders that will prevent papers to take up too much space and end up everywhere.
Organize the desk daily after work so a tidy working area would great your when you come back the next day. It's also important to keep the space clean and dusted, so make sure you throw out the trash bin and vacuum regularly.
2. Choose the location wisely
Where you will place your home office is probably the most important issues to tackle. You will spend many hours there and you need to love the spot and feel comfortable in it. There are many factors to consider when choosing the location and most of them depend on the size of your home.
However, don't place your tiny desk in a corner where you won't be able to move and will feel cramped. But rather use that extra guest room or the basement and turn it into an office space that will feel welcoming and inspiring. In the end, if you will work with clients face to face, you will need a spacious area to do that and small corners or closets will not do.
3. Splash some color around
Although neutral tones will help you keep the office formal, you can still add some color to make it more personal. After all, you will have to spend at least 8 hours a day in that same space, so you need to make it comfortable for you.
Earthy tones are always pleasant to the eye and create a warm atmosphere in the space, like brown or orange. If you want to make the room more fun, you can go for flamboyant splashes of color, like a purple shelf or colorful painting. Just make sure that you find the new shades pleasant and not annoying, so you can do your work without interference.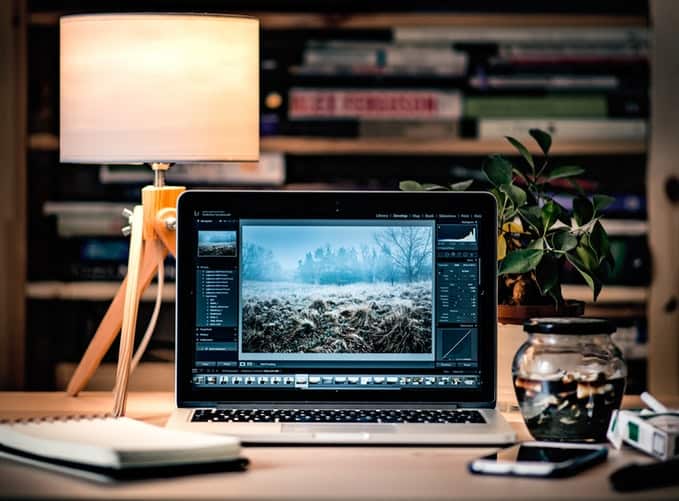 4. Have plenty of light
Natural light is very important for a working environment. It keeps you sharp and creative which is very important during the period of heavy workload. However, not all spaces can have sunlight and especially basement offices or those located in the corners.
In this case, installing an appropriate artificial light would be a necessary precursor to run a successful business from home. Choose brightness that will be appropriate for the type of job you perform and even install a central light above your head. This way you can use lamps for work and overhead light when you need to find something or reorganize.
5. Don't forget the floors
In the moments of thinking about an idea, you will most likely gaze at the floors. And if you happen to see there something that bothers you, it can disrupt your creative process and consequently your productivity. So, think about installing a good flooring or at least buying a nice rug or carpet that will feel comfortable for your feet as well.
If you could lie down on it and rest for a while, that would be even more perfect since it will help you restart your mind and stretch your back.
6. Welcome the plants
When organizing a home office, it's wise to keep your garden accessories at hand in order to turn the garden in front of your home into a sight for sore eyes. Nature has been known to have a positive effect on mood and boost productivity. For example, in Japan, the companies build Zen gardens in the office or build park-like areas on the roofs.
If having an outdoor garden is not feasible for some reason, you can always use potted plants to decorate your office. Choose a bonsai tree if you are not the most responsible person to water the plants, but otherwise, you can go for any kind of greenery that will fit your office décor. If you need to create the wall between the office and rest of your home, use a top-to-bottom shelf and then place potted plants on it. It will give you enough privacy and make the décor more vibrant at the same time.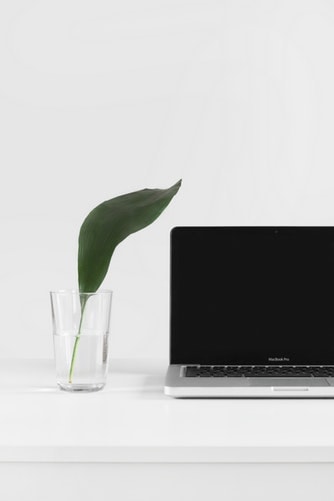 7. Choose a perfect chair
While you will have to think about furniture design and how it fits with the rest of the décor, it doesn't mean you have to endanger your health. Office chairs come in various shapes, sizes, and colors so you will certainly be able to find one that will look and feel great at the same time. Just make sure you try it in the store before buying, since we all have a different idea of what is comfortable.
All in all
Once you use creative ways to decorate your home office you will transfer that creativity to your work and be more successful. Just find the right way to organize this space that will make you feel comfortable and boost your productivity at the same time.