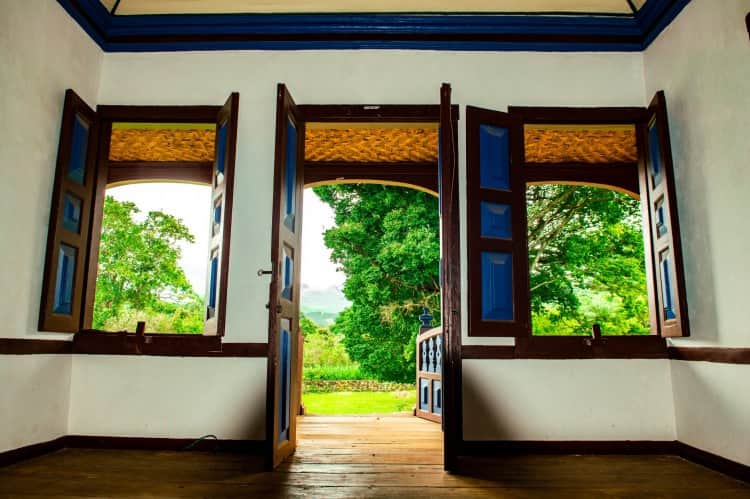 Wood window frames last much longer if the wood is treated and protected from sunlight and water. You may already know how vital windows are in your home and what a dramatic effect it can have on the look and feel of your home. You may want to paint your window frames from time to time, to keep it looking good and healthy. Below are a few tips to consider when painting your wood window frames.
You will first need to prepare the window frame before you begin to paint. This involves stripping all the old paint residue and filling all the holes in the wood. Wood contains grain patterns that often move in different directions. If you want to get a professional look then you will need to paint the wood in a sequence, considering the grain. At this point it would also be wise to decide what type of paint you will be using as oil-based paints take much longer to dry. Water-based paint dries much faster and emits less odour. Remember that a primer coat is necessary for bare surfaces like wood. You can choose from gloss, semi-gloss or flat finishes on the interior.
What should you do before painting?
Ensure that you thoroughly check your window panes for signs of mould before you begin the process. If you suspect that there may be mould it would be advisable to clean your windows with a fungicidal wash before painting them.
If you notice gaps between the frames and the glass, you should apply a filling material such as putty. Ensure that you allow the putty to dry well before you paint over it.
Remove the locks and handles before you paint to avoid paint spilling on them.
Use a putty knife to remove flaky old paint before you start painting. Thereafter, you should use sandpaper to lightly sand the frame.
Remember that windows must first be primed before they are painted and bare wood areas should be primed with a water-based wood primer.
Tips for choosing the right paint
Every homeowner must first consider which windows they want to showcase and which they want to hide, before choosing the right colour. If you have a window that you want to hide, consider disguising them by choosing a colour that will make the, blend with the house. However, if you want to show off your windows then consider choosing a colour that will make your window frame stand out.
You should work with your décor and choose a colour to complement or contrast the colour of your home. Consider colours that will give your home a contemporary look.
If you decide to go with bright colours, ensure that they are used correctly. It is generally easy to paint window frames, so you are advised to use a neutral hue and choose a bright bold colour if you want. You can change up this look as often as you desire.
Neutral tones offer a fresh and clean look and have become very popular in recent times. Most neutral tones go with any home colour or décor.
If you live in areas where your home is prone to dirt and dust, then consider grey or taupe in mid tones as they camouflage dirt well. Using black or white will only make dirt more visible.
Try to work within a specific colour palette, either warm or cool. This will help you decide which colours to choose. Warm palettes give a traditional homely feel while cool palettes are more contemporary. White and black window frames tend to go with any home.
If you are still finding it difficult to decide, enlist the help of a professional or use helpful apps to assist with décor tips.
After you have painted your frames, you can use a putty knife to remove the paint that may have splashed to other parts of the window. You should then use a vacuum cleaner to get rid of loose paint or dirt that may be on the window frame. You can also use a damp cloth to clean up the area.
How to care for wood window frames
Ensure that you check your windows from time to time to ensure that it is in good condition, and to treat any infections in the wood.
Wipe the area with a dust-free cloth periodically.
If there is excessive dirt build-up, you may use soapy water. Do not use abrasive chemicals on wood.
Once cleaned, allow the surface to dry completely.
Whatever paint you decide on now, can always be changed later. Go with colours that work best with your home. You can experiment with tones and shades until you find one that best suits your home.
About the author:
This article is contribution made by Apex Window Werks, a wood window repair company.  It services the entire Chicagol and area. Feel free to visit their website to learn more about their service and service areas.