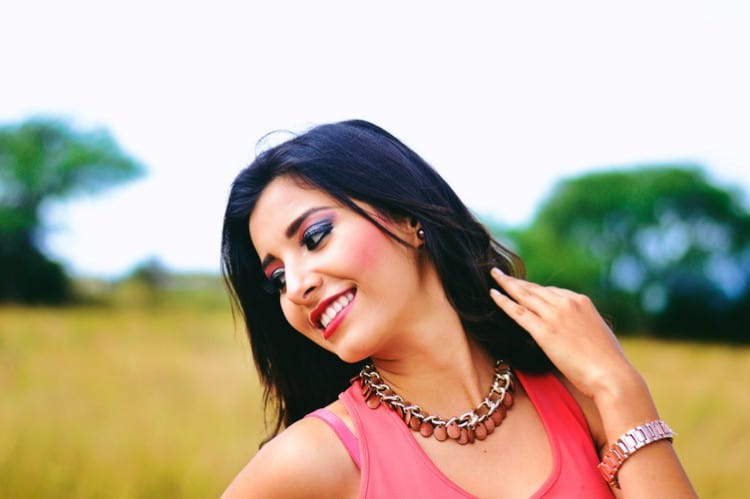 As a perpetually un-photogenic person, I can totally sympathize with anyone who goes through the same. I can also share the envy of people who look good no matter how little effort they put into it.
But, I decided to channel my envy and half-decent make-up skills into something productive. I look much better in photographs now than I used to, and you can too if you follow these very basic but amazing tips:
Prep Your Skin
Never use makeup on naked skin. It starts getting absorbed in your pores and looks cakey and uneven. Oily skinned people have to be especially careful about how they prepare their face. Start off by using an astringent toner, followed by moisturizer and a serum. The best moisturizer for oily skin is one that does not leave a film on your face and make it look shiny.
Use a Photographic Primer
This is a primer that will ideally mattify your skin and fill in all your pores. It then creates the perfect environment for using a good concealer and foundation on. Many primers also create a blur effect on your skin which makes it look perfectly smooth.
Get Rid of That Unsightly Shine
This tip is also really important for people with oily skin. To get rid of the camera shine, go over your face with a translucent powder. If you think your face needs color correction, you can also use a high-definition powder. It helps in absorbing excess oil and sweat from your face and giving a completely matte effect.
Get a Radiant Glow Instead!
Highlighters are all the rage in the world of makeup these days. Go over your cheekbones, forehead and the tip of your nose with a good highlighter and glow like the diva you are.
Define Your Facial Structure
Get yourself a good contouring cream or powder and give definition to your facial structure. Contour your jawline, cheekbones, nose, and hairline. This is one of the best tips that can make you look flawless on camera.
Get rid of all Imperfections
If you see any smudged mascara or eyeliner marks near your eye, go over them with a concealer. The same goes for the edges around your lips. Use an eyeliner and eye shadow stencil if you have an unsteady hand and are afraid of doing a botched-up job. Use a color-correcting concealer to get rid of any redness on your skin. Make sure your concealer ties seamlessly with your foundation!
Set Your Look
At the end of your makeup routine, go over your face with some translucent powder and lock your look with a make-up fixer. This will get rid of harsh contrasts of makeup and make you look fantastic on camera all night long.