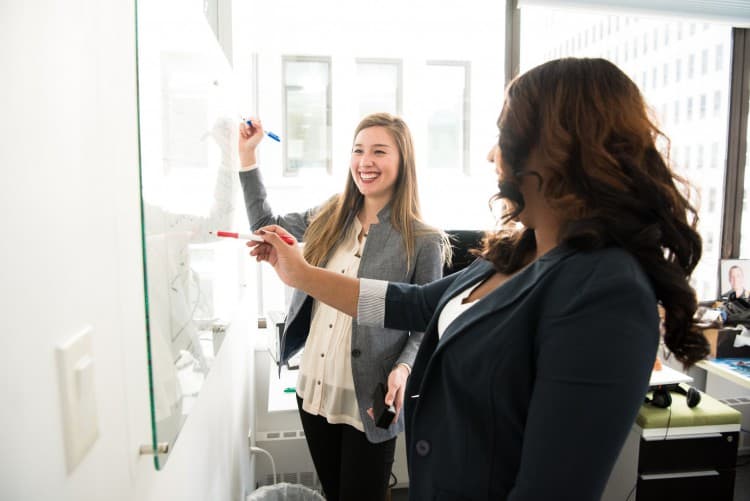 From social media to marketing, great writing skill is the need of the hour. Proper clarity in writing conveys an evolved understanding of the self. This vital skill not only helps you to land a lucrative job, but also guarantees success in your career.
Like any other life skills, having a good writing skill also comes with a multitude of advantages, some of which are listed down below.
Good writing makes you smarter
Many experts opine that people who take the time to write full sentences, specifically in text messages are smarter. While bias may be individual, but typos and shorthand are indeed the enemies of an effective writing skill, specifically if your career depends on it.
A well-crafted piece of writing or letter demands the writer to do adequate research.  It might ask the writer to organize the thoughts,  and explain an underlying idea or theme.
Allows you to communicate freely
One of the greatest benefits of having good writing skills is that it lets you communicate with others in an efficient way.
People who write better tend to be much better at communicating with other individuals. Those who can effectively articulate their opinions in writing, always make themselves understood in front of others than those who don't.
Having a great writing skill also means that you can make an indelible impression. People would readily want to hear and speak to you.
Enables you to explore better opportunities
If your work involves social media, then having a great writing skill will help you to explore better opportunities.
Those specializing in the field of social media or marketing need to write and speak well. That's basically a part of their job description. It is also their responsibility to attract more people by using their skills in writing.
So, if you wish to have a career in social media or marketing, then you can step up your game with a remarkable writing skill. It will not only help you to explore better opportunities, but also add more value to what you are doing.
Makes you indispensable to the company
Some people in your field of work can perform the job that you do, but only a few will be able to accomplish the goals in an appropriate way.
If you happen to fall into the second category, then you can write those informative how-to guides easily. You can also document newsletters and press releases, along with other relevant pieces of company communication.
Your writing skills will not only help in adding to your credibility as an employee, but it will also make it more difficult to look for a worthy replacement. For example, if you want to pursue a career in academic writing, having a brilliant writing skill can assist you in emerging as a credible assignment help expert.
Enables you to present yourself as an expert
Having a great writing skill implies that you can get the scope to let people know what an expert you are. More avenues will open up for you, allowing you to publish and write more articles and flaunt your writing.
It is also a fantastic way to maintain a steady income, and develop more contacts. Also, when an employer will conduct a search for you on Google, he/she will not just find a list in the social media streams, but also get to know the kind of work you've done.
You must have clear plans for your career, particularly if you want to venture into one that involves writing. You need to pick a niche you actually have an interest in. But you should continue to strive for perfection in your writing. Only then can you present yourself as a good writer.
Assists you to maintain professional relationships
Good writing skills can also help you build solid connections within a working environment. Since we are living in a time marked by advanced technology, where most of the communication takes place on mail or text, it's vital to know how to convey your message without offending anyone.
If your writing skills are exceptional, you can actually maintain a strong professional relationship. And if you don't work on your writing skill, you'll end up doing the exact opposite.
So, always understand that having excellent writing skill will help you to nurture your professional network.
Helps you to earn extra bucks
Another advantage that comes with having a stellar writing skill is that you can consider using it to earn some extra income other than your day job.
Also, a great writing skill means you will have job satisfaction, and like many other stuck in a 9 to 5 rut, you will not consider quitting the job. You might want to hone your skills further to write a book someday.
It's not necessary for you to be a "know-it-all" to become a good writer. With the right knowledge, and good writing skills to back you up, you can put together incredible pieces of writing.
Brings in more clients for your business
Proper writing skills help in receiving more clients. If you are consistent with your writing prowess, more people would be eager to read your work and show interest in them. It will keep the clients more intrigued and interested in you. It also makes it easy for you to approach your clients. When you write well, the business proposals come across as effective and you can be assured that it will never fail to fetch attention.
In conclusion,
Every professional must understand that having excellent writing skills is not just a necessity, but also an effective element that can lead to the success of your career. Whether you are a working professional or a student, writing well is something that can boost your career to a great extent. Now, to write well means you have to read voraciously. With all these advantages in mind, honing your writing skill should definitely be a priority, if you would settle for nothing but a successful career. 
Author Bio
Jedda Cain, a Sydney-based senior marketing manager, offers swift essay help service through EssayAssignmenthelp.com.au. Apart from that, she is passionate about penning blogs that help students master the different techniques of smart studying.Many students in Australia prefer her to be their academic advisor.