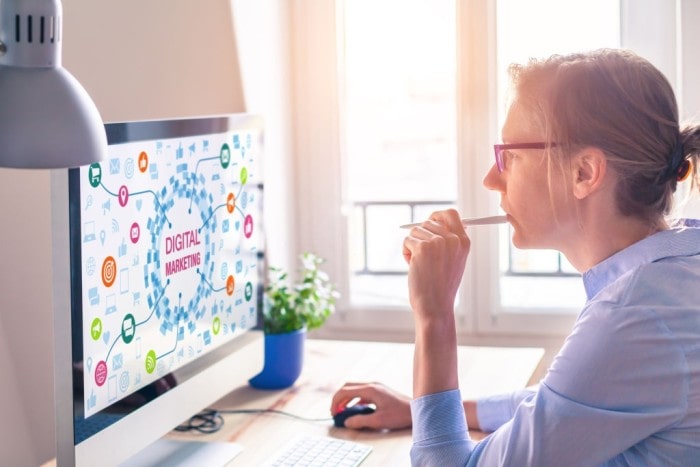 Digital marketing is an interesting stream that is highly popular and relevant in the current times. It is one of the most prominent advents of the technologically ahead era and has re-shaped the way business conduct themselves. Careers in this field are going uptrend in employment and will continue to do so for years ahead.
Skills in this domain are highly in demand and students are busy hunting for a suitable digital marketing course study option. They are keen to dive into this field that is filled with excitement and a far cry from monotonous job roles. Though the job market is booming with new digital marketing profiles, one has to ascertain and align their skills with the right role. Like any other domain, this one too is diverse and here are some options that it offers in terms of career choices.
SEO Executive
SEO skills are needed by every business to gain visibility and hence there is an increasing demand for an SEO expert in every organisation. Even a fresher can go for this option and consolidate a strong career ahead, provided they have an understanding of various social media platforms and can form a relationship with others using the digital route. The job is well paying and highly rewarding as well.
Digital Marketing Manager
The job of a digital marketing manager is a high paced one and usually requires a few years of experience. You are responsible for managing the digital team in terms of guiding them and assuring that the final product meets client requirement. As you will handle more projects, your capability will sharpen and you will be in a better position to perform your duties and get a good salary. Apart from being well acquainted with social media, these professionals should have good communication and interpersonal skills.
Content Marketing Manager
A content marketing manager is responsible for getting relevant content curated and marketing it through the right channels. The job role has a diverse range of responsibilities and requires one to have a good amount of experience. Apart from being a stable and dynamic job position, it also comes with excellent remuneration. Those on this profile are required to manage guest posts, take care of client blogs, e-book publications and more.
Copywriter
If you are good with words and can put across any message in a precise and crisp way then being a copywriter can be a suitable job role for you. Digital marketing is a team of experts and content-creation is an important part of this industry. Writing appropriate snippets for social media and creating a relevant brand image through slogans is only possible through creative writing. The job role is highly interesting and also comes with good pay-package.
These are some of the top job roles that you can consider if you are planning to go into the field of digital marketing. Even if you start small, you will be able to progress rapidly and shape a bright future in a short period of time.