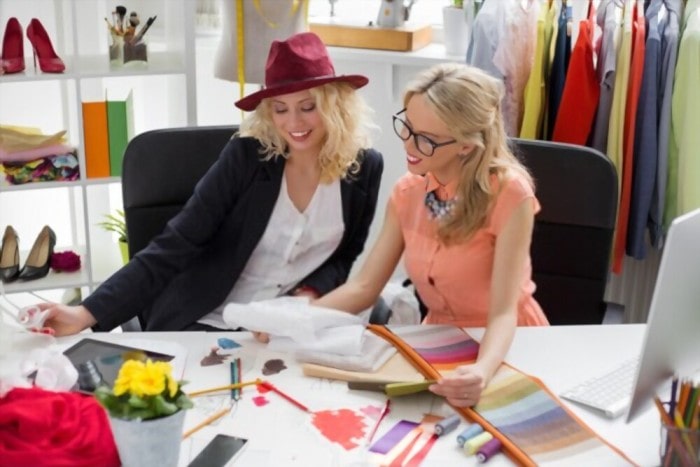 Fashion, enticing and glamorous as it is, cannot live in isolation. Designers create original fashion designs for the public eye and use. The fashion industry only thrives when creative and business people work hand-in-hand. And it takes much more than just creative designers, exotic locations, and graceful models to make or break the brand image.
Getting a professional degree in fashion business management can open a lot of new and exciting avenues in one of the world's most dynamic sectors. The fashion business industry requires intensive knowledge of fashion products and solid business, management, e-commerce, and digital marketing skills.
Here's a list of nine roles in which you could have a stellar career after a fashion business management course.
Marketing Managers
Fashion marketing managers are responsible for devising and strategising ways to market products, sell them, and create a loyal customer base to drive more sales in the future. As a marketing manager, one will have to develop advertising campaigns and manage branding efforts related to the store and business.
Visual Merchandiser
Working in the fashion industry as a visual merchandiser will require one to create window and in-store displays for a particular brand. These professionals usually take care of the store's look to highlight the best products.
This requires a strategic understanding of fashion products. In their three-year course of Fashion & Lifestyle Business Management, Pearl Academy lays special emphasis on educating students about fashion products and their different appeals to customers.
Store Manager
Store managers are mostly responsible for running retail stores while maximising profit for the fashion retailer and minimising costs. For this role, one will need familiarity with fashion retail environment and a thorough understanding of business communication.
Merchandising Specialist
A fashion merchandising specialist is responsible for forecasting, understanding, and responding to consumer needs and behaviour trends to boost business sales. Merchandising specialists are expected to forecast the popularity of patterns, colours, and designs of products along with other needs that may be needed to stay ahead of the competition.
Production Manager
Churning out seasonal fashion collections in summer, autumn, and winter is not an easy job for even the most seasoned fashion designers, and without a production manager, it might even be close to impossible. Along with designing and merchandising, a production manager will also be required to communicate and organise well.
Pursuing fashion business management courses from accomplished institutes like the Pearl Academy ensures that students know how to manage the smooth functioning of product manufacturing processes.
Vendor Manager
Another interesting choice of career after a fashion business management course includes vendor manager. When large shipments of merchandise are managed at fashion and retail outlets, vendor managers work closely with several vendors belonging to various locales in making best purchase decisions and maintaining relationships with them. The role requires effective interpersonal skills along with a brief understanding of supply chain management.
Creative Consultants
As the fashion business becomes more dynamic than ever, more buyers, editors, designers, stylists, and influencers are looking for creative consulting. Creative consulting is basically helping launch brands, rebrand personal image, create logos, and design a public outlook for clients.Creative consultants should be well-equipped with digital marketing and possess a good understanding of their clients' fashion products.
Stylist Operations Manager
Stylist operations managers use their premium and luxury branding expertise to coordinate daily activities, optimise business practice, conduct audits, and ensure legal and corporate compliance. Such professionals need to possess solid organisation and management skills and a strong creative flair.
E-Commerce Entrepreneur
With the expanding popularity of online retail sales, many entrepreneurs are exploring e-commerce business opportunities which are plenty. And with a degree in fashion business management course, one will not only have the knowledge to start their own label eventually, but they will also be able to manage the sales and logistical part of the business themselves.
From designers to manufactures to retail stores, a lot of work goes into getting products off the racks and into consumers' closets. So, if one is looking to make a vibrant career that can combine their interests in business and fashion, there are several roles to be taken up after a fashion business management course.