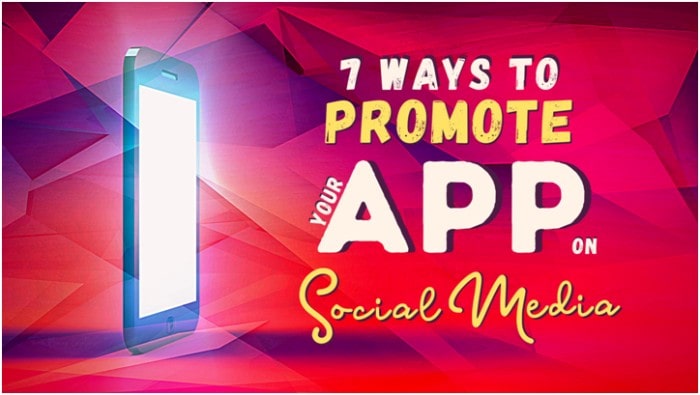 Could you imagine your life without your smartphone? Now, imagine your smartphone devoid of any apps. Would you be able to use it at all?
It is the world we live in today–we are now so dependent on mobile apps to enjoy the benefits of technology through our smartphones and devices. Apps bring to life these devices, make them functional, and keeps you at the same beat as the rest of the world.
Your apps help you to connect with the world at large, but at the same time, keep the personal things you value safe and secure. Apps help you play, work, learn, and go about your day-to-day with more ease.
It is no surprise how much we rely on mobile apps in this digital age because there are now 5.22 billion unique mobile phone users out of the world's 7.83 billion population. That's a staggering 67% of everyone alive on earth. Furthermore, around 88% of mobile time is also spent on apps.
The mobile app industry's global market value continues to increase. From $106.27 billion in 2018, it is projected to be at $407.31 billion by 2026. That is an 18.4% growth rate from 2019 to 2026. It's an understatement to say that now is the high time to invest in bringing your brand to the mobile app platform. In truth, mobile apps are better for your business than websites in so many ways.
Why Promote Your Mobile App on Social Media?
Cross-platform promotions are common in new normal business strategies. So, it is also a smart strategy to promote your mobile app through social media. Creating an app takes some investment of time and resources, so optimizing free avenues for promotion is a strategic move to make sure your app sells.
Yes, your app needs to sell, whether directly or indirectly. There is no such thing as free in the world of mobile apps, even if it says the app is for free. One way or another, somebody pays for that free app, whether it is an advertiser showing in-app ads, benefactors who gave resources to make an app free of charge, or the users themselves, paying through in-app purchases or promoting the app to their circle of influence.
So, whether your app is paid or not, it serves you best to utilize the most effective marketing strategies available to you, top of which is social media, since there are 4.20 billion active users of social networks today.
Top Strategies in Using Social Media for App Promotions
1.  Make Sure Your Website Proceeds Your App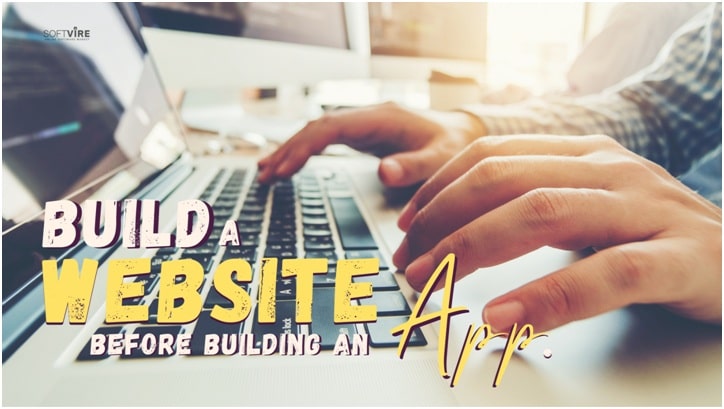 Before you begin building an app, you need to have a website first. Your app users would feel more secure if they can reach you through a website. It adds legitimacy to your brand and adds a trust element that users expect before adhering to any brand.
App users would need to go to your website for more information about your mobile app to communicate and engage with you, your developers and be part of the community around your mobile app.
A website is also the best place to provide consumer support in case of issues, concerns, and the like.
Your branding needs to be consistent between your website, mobile app, and other products and services you provide. It includes your social media networks where you can generate more curiosity and engagement for your app.
The website must be very appealing, navigable, mobile responsive, and user-friendly for your users. It also needs to have adequate information accessible to your users and a reliable web security system to build consumer confidence. You can create a landing page just for your mobile app users to click through the mobile app, which leads them outside the app stores and web pages for purchases and downloads.
Some mobile apps and websites forego dedicated landing pages, but having one boosts your digital marketing strategy. You can tell if a landing page is effective if it generates leads and improves conversions, both for your website and, most significantly, your mobile app. Having a landing page is a crucial step to move users along your sales funnel.
2. Start with What's Free
As mentioned, you can promote your mobile app for free on your social media accounts. Generate buzz around your new app even months before you launch it. Talk about it on your posts, create teasers like images and video clips about it, or engage with your social media followers that an app is on the way to serve them better.
If you have used podcasting for digital marketing, you can mention it in more than one episode. The point is, build excitement and anticipation for your app. It does not take much investment, but it does require consistency and creativity to keep the momentum increasing.
3. Create Paid Social Media Ads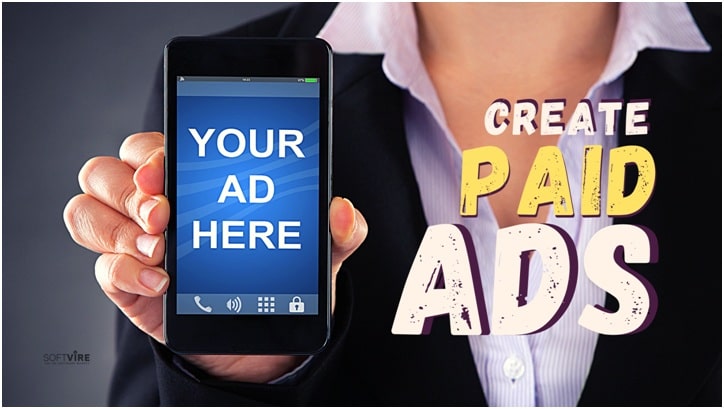 You can augment your non-paid social media marketing strategies with paid advertising through your brand's social media networks. Facebook, Instagram, Twitter, YouTube, and even TikTok (popular among millennials) all have something in common–brands can pay for ads that target a brand's intended audience.
Moreover, sponsored social media posts are influential. A brand can boost the online presence of its app with paid advertising on social media. You can do this on social media alone or couple it with PPC (Pay-Per-Click) advertising to generate more leads and increase the possibility of conversion among new and current visitors.
By now, you probably know who your intended audience is. You probably have created a buyer's profile in the beginning. Use that to your advantage. Create ads that precisely hit the right buttons to get the right audience noticing your site.
Set the parameters of your chosen demographics, like age range, gender, location, and even buying history. Once you have the accurate data you need, carefully select what social media platforms best suit your marketing goals and your audience's preferences.
4. Create Relevant and High-Quality Content
In line with building momentum for your mobile app launch and also continuous promotion post-launch, create high-quality content on your social media.
Make sure that your content is also relevant. If your purpose for the content is to promote your mobile app, then think of creative ways to express it through a post. It could be all-text, but it would be more valuable to your mobile app if you include imagery in the form of pictures or pro-grade short videos. Video marketing is also effective in creating a more impactful promotion.
5. Collaborate with Influencers Peers and from Your Niche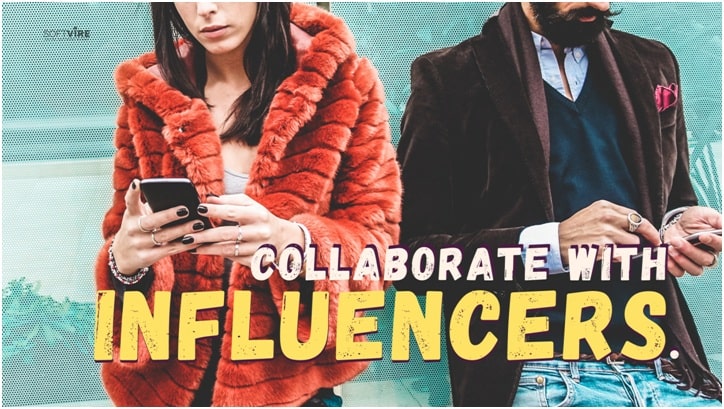 Collaboration is trending in digital marketing. Besides adding flair to your content, it also gives your audiences greater assurance that your mobile app can be trusted. It boosts confidence in your brand, especially if the influencers you collaborate with have a trustworthy reputation.
When you collaborate with industry peers and influencers, it adds more value to your content, and consequently, your brand. And because your mobile app is an extension of your brand, it also increases in value to your target audience.
You can try strategies such as allowing an influencer to take over your site for a day, posting content on your behalf, especially using your app, and speaking genuinely about its benefits and quirks. Learn to form your influencers as well because they are the voice of your audience. They know what users need and value because they are users themselves.
While monetary compensation is normal, we recommend that you partner with influencers who like your brand. In addition, the more professionals and industry peers you connect with, the more content opportunities you'll have for your app promotions.
6. Use Quora
You can make use of learning from your customers so you can improve your mobile app and the services you provide through it. It is beneficial for positioning yourself as an authority in your specific market when also building your app.
You can start by identifying a search query, issue, or user problem you can quickly and can answer and with confidence. It is essential to reveal your real name or the name associated with your app to establish credibility. Your answers must be limited to around 150-250 words, so ensure that you provide a sufficient but brief answer. Make sure that you can resolve or shed more light on the query or issue at hand in your answer.
To get your app in front of people, tie your app to the answer. For instance, you might use "we created an app to provide a solution to this problem."
If your answer and your app can truthfully provide value to those in the forum, you can link your app to your answer. If you are just looking for some clickthroughs without providing solutions that the forum users need, you might even get banned from that forum.
Be ready to answer further questions or comments to your reply. Engaging with other users is good, whether it is a good comment you are replying to or the opposite. Just make sure you remain positive and respectful, even when handling criticisms or negative comments.
7. Make Use of UGC or User-Generated Content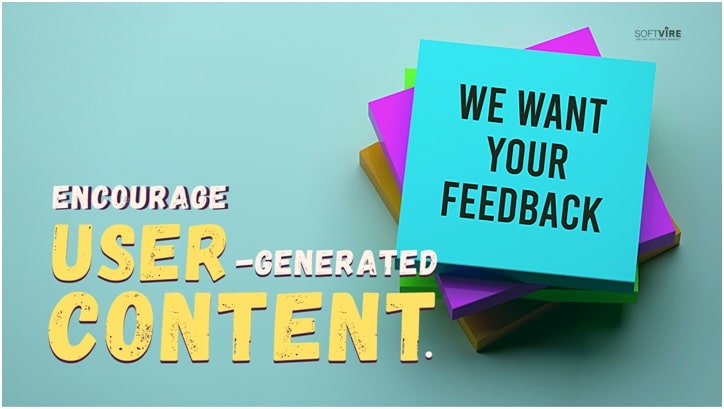 User-generated content is beneficial. Nielsen's study reveals that 90% of consumers look to other customers for tips. Also referred to as user-created content (UCC), user-generated content (UGC) is produced by users and includes images, videos, text, audio, blogs, and discussion forums. Users share their content through social media networks and open-source websites that support content contributions from its users. An excellent example of this is Wikipedia.
People depend heavily on peer reviews and feedback from other users who have used a product or have insights that can provide more significant input in this digital age. For example, 60 percent of people trust user-generated content on eCommerce sites, such as posted images and comments from other users, rather than those taken by the seller or maker.
UGC adds more value to your brand than paid video advertising. Every social media marketing team must optimize their social media campaigns for this. According to Adweek, 85 percent of users are more affected by UGC than brand-generated content.
Conclusion: Social Media Boosts Your Mobile App Success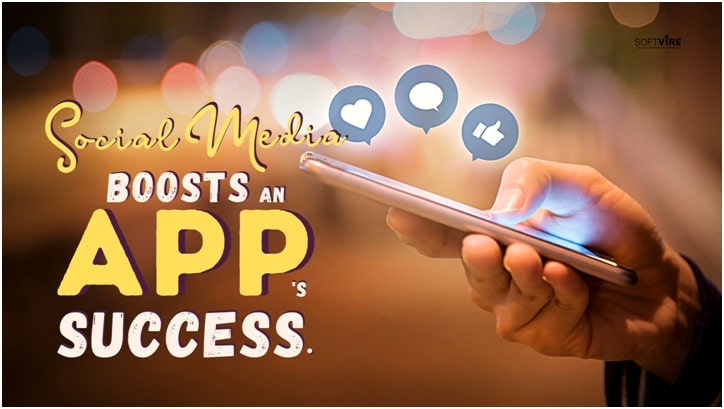 Many mobile app developers believe that submitting their app to Google Play or the App Store is the end of their job. In fact, it is only after that that the real work of generating initial downloads begins.
The need for mobile app social media marketing is critical to increase downloads, get featured on Google Play and App Store, and promote the app even before it is released.  It kickstarts word-of-mouth marketing for the app and keeps current users aware and engaged. It also enables discussions about your app to gain traction.
With so many mobile apps to choose from today, just getting a brilliant idea for an app isn't enough in the app industry. Social media marketing is an excellent tool for promoting your mobile app.
Social networking will offer business owners a medium to promote their products to a wider audience and a way to connect with prospects and build loyalty actively. As a result, implementing a social media strategy will produce faster results than other forms of digital marketing.
Now is the best time for companies to implement solid social media strategies to promote and grow their mobile app and engage with the community that builds around their brand because of the app.