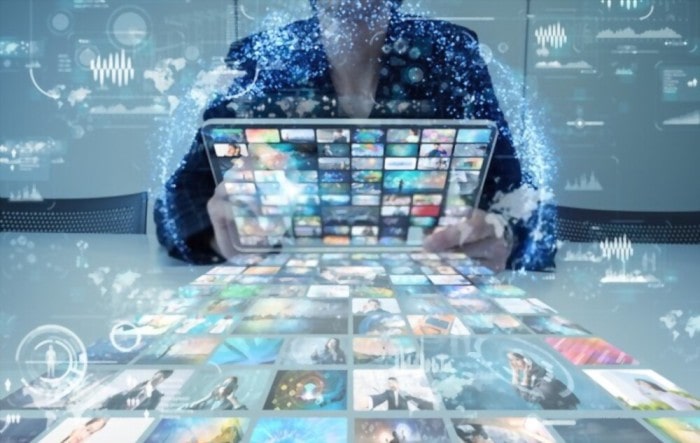 Our lives have seen a dramatic shift in the way we go about availing of our services. Always juggling between our careers and personal life it becomes increasingly difficult to run all our errands and handle everything by ourselves. Since the advent of on-demand apps, we've found a permanent solution to some of our problems.
What are on-demand services? These are services that provide a platform that connects the consumers and service providers (providing their services in a particular industry). It allows you to avail your preferred products or services while sitting in your cozy homes. The platforms offer their apps for you to use for free. The on-demand services have captured a huge market in the mobile app world.
Today, users have grown prone to using their phones for any of their problems. In such times offering an on-demand app to your customers to use your services can be beneficial for your business. Users today prefer availing services that are quick and accessible and want them delivered to their doorsteps. This trend has been adopted by almost all businesses ranging from healthcare, beauty services to food, and courier delivery.
An on-demand service app is a representation of your services. Your services can be best represented using the right features. This blog sheds light on the most important features that you should use to offer your users a satisfying user experience.
7 Features Essential for On-Demand Mobile App Development:
Intuitive Interface:

Whenever you start interacting with an app for the first time you intuitively start selecting options you feel are useful to you. That is called an intuitive user interface where a user from their previous knowledge of apps knows where to go to avail the information or service they need.

If you create too confusing an app, the user won't be able to navigate within your app and will leave your app for good. It's very difficult to convince users to stop using a particular service and start using something new. Hence, your app must have an engaging as well as an intuitive user interface to retain customers from their first use.

Security & Authenticity:

Your consumer is placing immense trust in your app. You must use authentic practices that help you create a secure app. Users often look for certain verification symbols especially when they reach the payment sections. As users are providing their confidential information to your app, designing secure payment gateways and inculcating other safety measures is a feature you shouldn't compromise on.
Essential Notifications:

Push notifications are an essential part of any app. It helps provide updates on the user's current services as well as an app's updates and other offers. They help your app reach your clients in real-time and is also a convenient way to market your other services. Though, you must make sure that you don't send too many notifications and frustrate the user.
Additional Payment Options:

We've already been using conventional payment options such as debit or credit cards and cash on delivery. But with the advent of fintech apps, it has become essential to provide your clients with additional payment options.

Fintech apps such as Gpay, Apple Pay, Paytm, and likes have captured a healthy user base all over the world. As users have already grown prone to using these fintech apps it's in your app's best interest to provide the same. Another reason for providing additional payment options is that you don't know which apps your users prefer using. Providing these additional options will add to your app's goodwill.
Real-Time Tracking:

Users today want a continuous update on the whereabouts of their products or service providers. So, the real-time tracking feature has been an important feature for almost all on-demand services. It helps your consumer feel safe and informed about their product or service they're about to receive. It also accounts for how quickly a particular service or product reaches your customer.
Communication Panel:

No matter how much you work on every single feature, there are bound to be errors and problems. A communication panel allows a user to reach your platform anytime and from anywhere. Your communication should support real-time chatting and call (and video options if necessary) options to ease the communication process.

You can also make use of Chatbots that provide your clients with instant replies learning their queries. A communication panel also helps the consumers feel secure as they believe they have a place they can go to in case of any problems.
Advanced Search Options:

Your users are bound to search for services or products on your platform. So providing an advanced search feature is a must. A user should be offered various filters to direct the search process as per their requirement. For example, if you create an on-demand food delivery app, your app should provide search filters based on the proximity of a restaurant, price, ratings and reviews, and the likes.

Providing efficient filters in your search panel will narrow down the user's search process and help them find their required service or products quickly. This in return would decrease the time required for a client to complete their entire app process i.e. from search to check-out. Consumers feel satisfied when they get exactly what they're looking for that too while investing the least amount of time.
Wrapping Up:
Above we learned what on-demand apps are and the most essential features that can contribute to a successful on-demand app. At times it becomes a confusing gamble on which feature to include in your app.
To offer the best user experience and service it's important you choose features relevant to your business and in congruence with your user's expectations. Do you have an exciting on-demand app idea? If yes, then how do you plan to move forward with it?