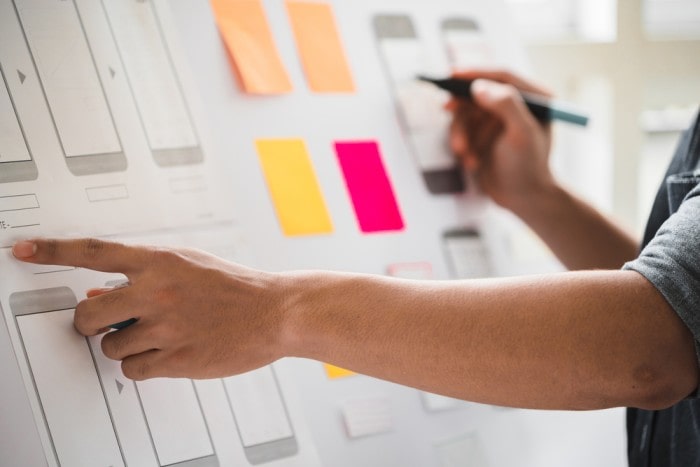 Recently, an app for checking out interior designs, Zillow, was in the spotlight because of people still looking at homes and interiors that they had no intention of buying. Apps like these have made their way into people's mobile devices, irrespective of whether they are interior designers or just enthusiasts getting inspiration from the interiors on these apps. Here are 10 most popular apps that are a must have for interior designs.
Houzz:
This app has all the information one needs about design – both interior and exterior – and is ideal for gathering more knowledge about all types of designs. The app has been named as one of the 50 best apps for interior designs by a great deal of sites. Houzz was the app that started the trend for apps and sites related to interior designs and identified the interests of interior experts and designers before it was considered to be cool or trendy. The app can provide users with millions of décor ideas and has an 'Idea Book' for the users to save their inspirations.
Pinterest:
Pinterest is not just an app for interior design ideas but of any niche that you may be interested or specializing in. However, Pinterest offers a great many ideas and helps in the creation of mood boards, thus helping designers create their own theme of interiors. These mood boards can be shared with either clients if you are a professional or relatives and friends to ask them for their opinions. Pinterest is an app that interior designers can source their inspiration from and get an idea about the theme that their clients would prefer.
Zillow Digs:
This app motivates users who are interior designers and experts or otherwise to redecorate their homes, while being one of the finest examples of android tablet app development. It provides the users with an opportunity to look into projects of home décor and remodeling which piques their interest. It also provides the users with the total expenses involved in the remodeling and redecoration of the houses. The app does not charge the users and allows them to paint the walls of their homes on the app and settle on the colour that looks best for their interiors. 
Homestyler interior design:
This app allows you to create 3 dimensional models of your house by taking photographs of different rooms and therefore helps the user create a floor plan for your house to give you an idea about what kind of design you might want to incorporate in the house. It helps you try out different kinds of real furniture items so that you have an idea of exactly what your house is going to look like. The app also lets you draw inspiration from professionals.
Curate App:
It is common to be confused when it comes to the difference between real estate and interior designs and people usually believe that both these concepts are similar more or less. However, with the development of the 'Curate' app for android tablet app development, the difference between both of them has become more pronounced and it emphasizes on the fact that décor is important for every house to be unique from the other. The app helps users to place furniture in rooms of their houses virtually helping them purchase the right products.
Magic Plan:
It is often tedious to measure floor plans to redecorate or remodel the house offline. Identifying this common problem, this app helps create a floor plan on the app virtually by taking photographs of the house, without the hassles of offline measurements. The app creates a rough sketch of your floor plan which is stored in your smartphone, which means you have the plan with you at all times. The app also provides a free version for the users who wish to redecorate the house.
Bright Nest:
This app has an in-built quiz feature wherein each user is asked a set of questions and their answers help the app create a personalized account for them so that they find designs that go with their kind of aesthetic. The app assists you while designing your house by giving its own inputs on your work. The app helps in fixing deadlines so that you are on time and there are no delays in the design process.
Hutch:
This app takes interior designs to another level altogether by taking photographs of the place, analyzing the space and suggesting different furniture and décor items for the space based on these photographs. These décor items are available on this app itself, easing the process of purchase too.
Room Planner LE Home Design App:
This app too provides the feature wherein you can make a rough floor plan 2D and then renders it into a 3D floor plan on its own. It allows the users to add décor items and change the paint colors to figure out the ideal room aesthetic for themselves. The creation can be shared with clients who can suggest improvements for the designs.
MyPantone:
The color theme or palette that you add to your interior designs makes your house look better or worse. Therefore, this app helps users find the perfect colors for their homes by letting them pick colors from different images and helping them select the suitable tomes and palette.
About the Author :-
 Hermit Chawla is an MD at AIS Technolabs which is a Web design and Development Company, helping global businesses to grow by Android Game Development Company. I would love to share thoughts on Social Media Marketing Services and Game Design Development etc.