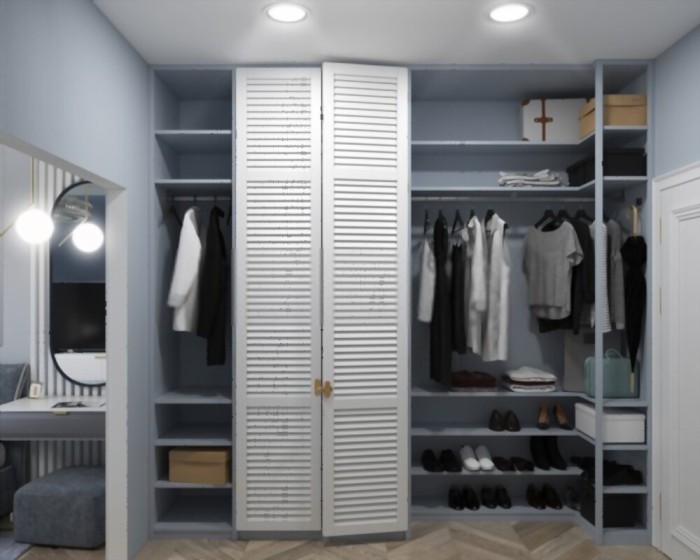 Over the last few years, retro styles have snuck their way back into the modern world. Whether it's shoulder pads and dungarees on the catwalk, or the remixing of 80s hits into today's killer tunes, retro has become the new norm. Our homes are no different, particularly in the kitchen. Modern, sleek kitchens were great when we were barely at home, but now that we're all spending far more time in our homes, we want a kitchen that's made to live in. Thanks to the returning retro trends of pastel walls and tiled worktops, our kitchen designs are switching once again. And one of the big players is the walk-in larder.
What exactly is a walk-in larder?
This is an excellent question. Most of us in the 21st Century are unaccustomed to the idea of a larder or a pantry in our homes. If we'd lived in the Victorian era, however, we'd already be well acquainted with this upcoming kitchen trend.
It would have been normal for a walk-in larder to be a staple feature of your kitchen in the Victorian era. In the 1800s, a fridge wasn't exactly an option. Given that there was no electricity, people had to find alternative ways to store their food safely. Larders were the perfect answer to this.
Simply put, larders were large, open cupboards that stored tinned goods and dairy products at an appropriate temperature. Larders were typically cavernous, white rooms with rows of shelving to maximise storage space. Black larders were a huge no, as black absorbs heat and the idea of the larder is to keep the food as close to room temperature, if not a little below, as possible.
Back then, pantries and larders were slightly different – pantries are typically associated with America, but in England they were used to store dry foods whilst larders were used for meat and dairy.
Then, in 1856, the fridge was invented. Slowly but surely, this invention, along with the introduction of fitted kitchens, led to the steady decline of the walk-in larder. Until now.
The return of the walk in larder
Whilst we may have believed that the walk-in larder was long gone, it has made a sudden resurgence in recent years. As we started to get a greater insight into the lives of celebrities thanks to social media, stars like Nigella Lawson and Zoella showed off their classy, spacious walk-in larders.
As always, when a celebrity has something, trends seem to follow. The walk-in larder trend became so popular that Magnet, a renowned kitchen designer and supplier, decided to do some research into the walk in larder resurgence as part of their 'retro kitchen design' research.  Listed alongside serving hatches and flip down TVs, the walk-in larder is one of the only trends that can be seen returning in a similar way that is close to its original form.
Amazingly, out of the 2,000 households that were polled in this research, 42% voted in favour of the return of walk-in larders. They won the popular vote by a landslide!
If we think about this, it's unsurprising really. Today's pop culture has seen the walk in larder sneak its way onto our TV screens. From period dramas like Downton Abbey and Bridgerton to traditional cooking shows like The Great British Bake Off, traditional food storage solutions have become far more present in the public eye.
With the popularity of baking and cooking shows, people have started buying more ingredients for their cupboards. As a result, they needed more space before their cupboards began to burst. As we mentioned in our Kitchen Remodelling Regrets article, a clogged kitchen is a miserable kitchen. Cluttered cupboards and worktops are depressing. Walk-in larders are the solution to a more efficient and tidy kitchen.
What can I use my new walk-in larder for?
As a society, we've become far too dependent on our fridges. Everything seems to be kept in the fridge nowadays, even ketchup! That's a lot of pressure to put on your fridge, especially when a larder could relieve some of the workload.
Whilst dairy is obviously best kept in the fridge, there are certain cheeses, like Stilton, which would benefit from the larder. The same goes for potatoes, onions, bread, eggs and even bananas and pineapple. You'll potentially find that your fruit and cheese is much more flavourful because there's no soggy condensation to ruin the texture of your food.
Interestingly, one of the best things to store in a larder is herbs and spices. Whilst we all love to find fancy, decorative ways to display our spices so that everyone knows we're excellent chefs, they're better off hidden away. Light actually diminishes the flavour of our tasty helpers, so find a way to display them beautifully in your larder. Lots of people enjoy hanging shelves in their larder for spices.
Admittedly this won't suit every kitchen – it's very space dependent. However, if you're looking to release your inner baker, or find room for your eight different paprika jars, the walk-in larder might well be the answer to your prayers. Whether you transform one cupboard, or a separate room into a walk-in larder, you won't regret it.
If you're looking for additional ways to spruce up your kitchen, especially if you think your kitchen may be too small to enjoy a walk in larder, check out Triond's article all about small kitchen designs.