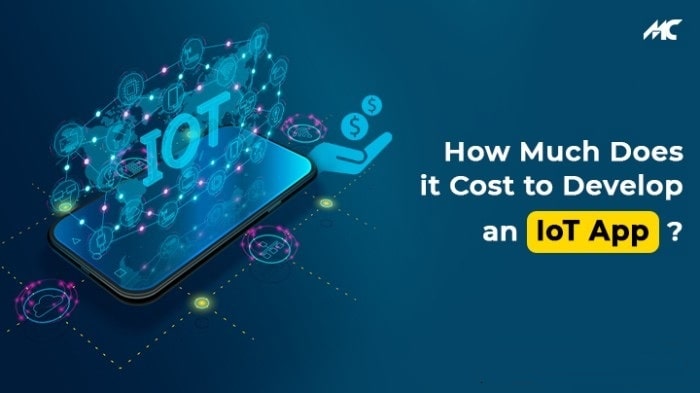 The tech world is progressing at a faster pace. COVID-19 pandemic has of course added fuel to numerous technologies. As people started relying more on technologies to maintain social distancing.  One among them is IoT app development.
IoT has embedded into almost everything. This innovation has definitely decreased human involvement. It has been implemented for the operations of the business (storage and no-staff stores). It is also applied to banking and smart homes.
Currently, numerous updates are taking place via smartphones. In simple words, smart tools such as smart homes, smartphones, etc have progressed with the use of apps. It has thus managed to ease IoT devices.

In the year 2020, this technology attained prominence in the market. The profits and stake in this array went high dramatically. It has in return turned everything into a no-lose gamble. It is forecasted that this technology will be adopted by 28 billion by the year 2025.
According to IDC, this segment rose to 7.1 trillion by the year 2020. The statistics by Ericson states that the future will witness a great scenario. The technologies Cat-M and NB-IoT will make 45% of IoT cellular connections.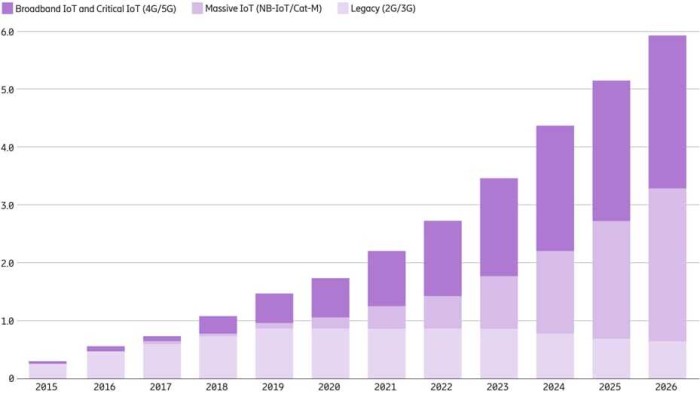 Duration to develop designing stage
The time allotted by the development team for a project plays a huge role. It will decide the cost of development. When you hire an Android app developer or any other developer make sure to check the reputation.  There are numerous challenges and factors that may affect the designing stage.
Infrastructure plays a huge role in cost estimation
It is responsible for tying down the devices together, and systems of interfaces, appliances. This will also process the app into the network of resources that are unified.
Hence, the estimation can be further distinguished into:-
Establishing and procuring the wireless network. It includes Bluetooth, LoRa, Cellular, NFC, Bluetooth, etc.
Develop the solutions of middleware. This will enable communication from device-app, app-app, and device-device.
Craft the solution to develop storage in the centers of data and cloud-based.
The integral component of the framework should be crafted. This is enclosed to create a system to monitor and end-to-end maintenance. It also incorporates crafting the software to manage the network and devices. These devices will be operating remotely. This is an automated and continuous acquisition of data. Hence, it is vital to encompass them in cost estimation.
Even though the development in the front-end is an essential landscape. This will hold up to 80% of the total development cost. If you have a plan to implement comprehensive technology like AI. Then the overall costing will significantly increase.
Cost to develop IoT apps
It includes working on the back-end and front-end. Hence, it is imperative to include UI designers, resourcing programmers, consultants, integration,  and project managers.
The minimum average cost to develop IoT apps is $40,000. The price increases as the complexity grow. It includes integrations of APIs and payments. It will also involve the third-party exchange of data. This can be of any type. The other factors that sum up to the cost in development are as follows:-
The volume of the project
Number of icons
Level of expected security
Number and types of the devices implemented
Third-party integrations
Operating systems
Screens
Icons
The complexity of IoT apps
Resources who will be developing IoT apps.
On average, it will take almost six months for an IoT application development. Now you must understand that different projects have different requirements. So, it is better that you hire IoT app developers with high proficiency and experience.
Challenges for developing IoT apps
This technology is brimmed with expediency. This means there would be challenges as there are still naive technologies and tools.
For instance, innovations such as geolocation and creating sync in social media between numerous devices. There are numerous hi-end features such as multi-access users. It will endure time and resources to craft and especially consolidate these features. This is necessary because it will assimilate seamless communication between the hardware and user.
Innovations such as 3D imaging and smart clothing are still naive in the global market. Hence, you must be clear with your focus and vision. Also, be specified regarding your requirements. It will help the developer to render you amazing apps with feature-rich functionalities.
In a conclusion,
We hope that you got an overarching idea related to the cost for the deployment and development of IoT apps. It involves planning to include all the vulnerabilities. This will happen at the module level. Hence, it is advised to follow the predictive approach of costing. You should do it so that you mitigate all the risks at the correct time.
Hence, partner with a good IoT development team and boost your app evidently. This team will implement strategies that can help you to build your brand. They will help to earn you the best RoI.
Author's Bio
The author is an IoT app developer at MobileCoderz, the leading IoT app development company. He is the best blogger and social media manager. He has helped many start-ups with his tricks to establish their business. He also loves to travel, play music, and adventure. In his free time, he spends time blogging and writing articles.