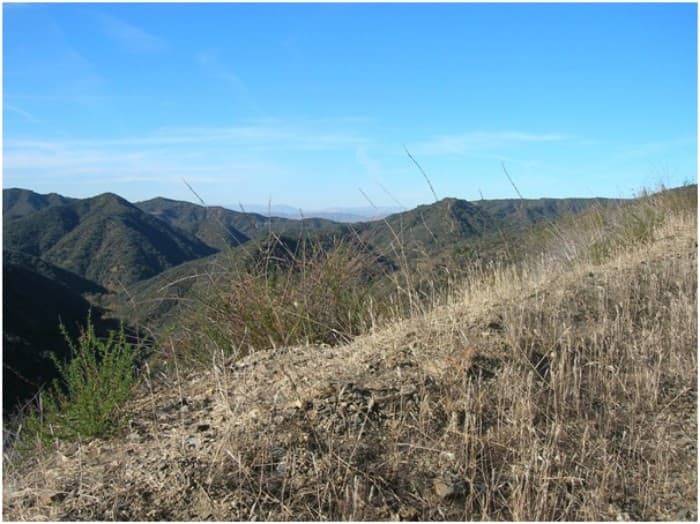 There's running, and then there's trail running. Sure, both are great pastimes and excellent sports, but there's something a bit magical about hitting the trails and being right in the midst of nature. That connection between mind, body, and the natural world is special.
If you feel the same way, then you will not want to miss the chance to run up Boney Mountain in the Santa Monica Mountains on January 12. As part of the XTERRA SoCal Trail Run series, you can join hundreds of running enthusiasts on this challenging course while enjoying some of the most beautiful mountain scenery in the country. Start training now to hit the trail and enjoy the view.
Meet Boney Mountain
Boney Mountain has been a sacred spot for the Chumash tribe of Native Americans. It is believed that they have lived in the foothills of the peak for 10,000 years. Boney Mountain is one of the tallest of the Santa Monica Mountains, reaching 2,825 feet at its highest point.
The 13.1-Mile Challenge
The full Boney Mountain Trail Run is a half-marathon distance combined with almost 2,000 feet of elevation change. The first half of the course involves rolling hills. The second half takes you up Boney Mountain itself. Although there are aid stations along the way, you will want to have a decent water supply with you, especially for the climb up the mountain. The trail that ascends Boney Mountain is quite narrow, making it difficult to pass slower runners. You will want to pace yourself to do most of your passing in the first half of the race.
The Short Course
If you are not quite ready for the full Boney Mountain challenge, you can enjoy a more manageable short course. The four-mile trail run consists of rolling hills with moderate changes in elevation. This loop is well-marked, beginning and ending at Via Goleta in the Rancho Sierra Vista/Satwiwa State Park. While it is not as difficult as the full Boney Mountain Trail run, it will still provide a test of your running abilities.
What about my Swag?
Participants in the Boney Mountain Trail Run deserve a reward for their efforts. All runners will receive a free t-shirt or tank top and a finisher medal. After your run, you can enjoy free Baja Fresh tacos, Campfire Adventure coffee, and, if you are 21, a beer garden. There is also a sports massage station at the finish line.
Places to Stay
A great race starts with a good night's sleep. If you are not local to the SoCal area, you will want to look for a room at one of the many hotels near Thousand Oaks. You can have a comfortable rest and be minutes away from the starting line at Satwiwa State Park. There are many options to choose from.
Four Seasons Hotel Westlake Village
For those who prefer luxury, the Four Seasons Hotel offers spacious accommodations with well-manicured gardens and a top-rated spa. You can cool down from the race in the fitness center or get your heart rate up with a group fitness class.
Hyatt Regency Westlake
The Hyatt Regency Westlake puts you near the starting line as well as the beaches of Malibu. It features an outdoor pool and a patio bar. There is also a farm-to-table restaurant with an extensive menu. The Hyatt Regency also welcomes pets.
Best Western Plus Thousand Oaks Inn
For budget-minded runners, the Best Western in Thousand Oaks offers high-quality rooms, a heated outdoor pool, and an on-site restaurant.