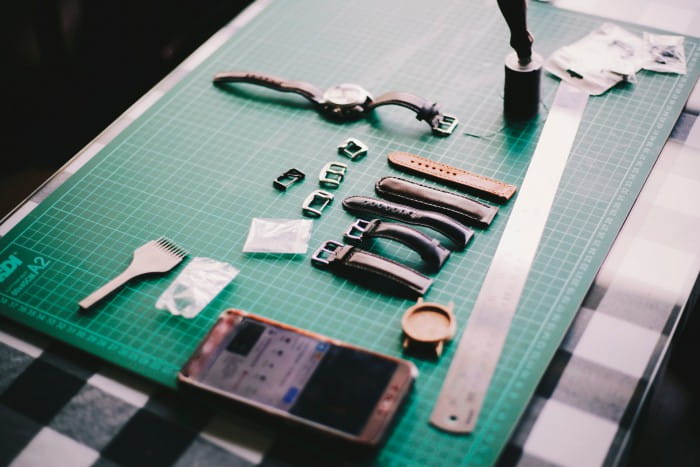 Everyone has their choicest accessories that they love to sport with their casual or formal wear! Most people like to flaunt a watch of their best brand/s. A watch always defines a man's and a woman's look and persona. It adds the desired gravitas to their overall look and style statement. However, what most style-conscious people overlook is the watch strap. It can add a sophisticated and chic element to your entire wardrobe. Today, some companies enable you to opt-in for a designer and chic watch straps, based on your watch model.
You can search for these companies online! Browse through the website and check the watch strap details. Read more about the materials know the durability of the strap, the cost and opt-in for the one that best caters to your preference. To know more about this, you can check out Garmin Singapore. The three popular watch strap variants that you can choose from are:
Opt-in for the rally watch strap
Many men prefer this watch strap! It is a stretch of leather that features huge holes in two different parts of the watch strap. Concerning design, this watchstrap dates back to the late '60s and '70s, which got considered as the golden era for motorsport. Back in those days, the race car seats got perforated so that the heat can dissipate better. These watch straps are much more relaxed in the summer months, as compared to a regular strap. You can sport this in a casual as well as formal occasion effortlessly.
Count on the perforated watch strap
Simply put, this watch strap variant took all the inspiration from the rally strap! Going by the names, this strap is considered to be perforated. Here you will come across a line having medium-sized holes located in the middle of a strap. There's also a column of small holes on every side in the middle line. When you purchase this watch strap, it will add a sporty look to your watch. Even though it has similarity with the rally strap, but the perforated watch strap is more comfortable to blend with your attire and also more subdued.
Say yes to the pilot or aviator strap
There's more to browse and choose from than watch straps influenced by motorsport. Some straps take inspiration from airplanes as well. Here you can choose from the pilot/aviator straps or the bund strap. One of the essential features of the pilot strap is the rivets which get placed very close to a watch case. It is a standard detail with this watch strap! However, there can be mild variations as well. The other important part of this watch strap is its tapering. It tapers close to the watch case. Also, this watch strap is a time-piece and adds an element of antiquity to your overall persona.
These are the three prominent watch strap variants that you can count on! You can research other strap types and options as well and check online for their availability. However, make sure that you purchase the product from an expert and reputed service provider.a
Following are some basic type of straps.
NATO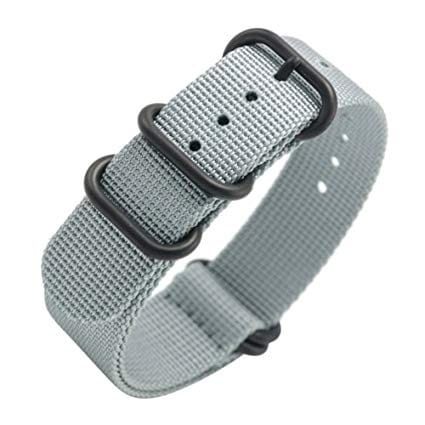 The NATO has its underlying foundations in the military and is portrayed by a nylon construction that slides through a watch's spring bars, with a little auxiliary lash circling around the back to make a solid hang on the timepiece. In that capacity, NATO is a solid choice, and the nylon construction is anything but difficult to clean. They're likewise one of the least expensive lash alternatives out there and look great on for all intents and purposes any sort of hardware or sports watch.
Perlon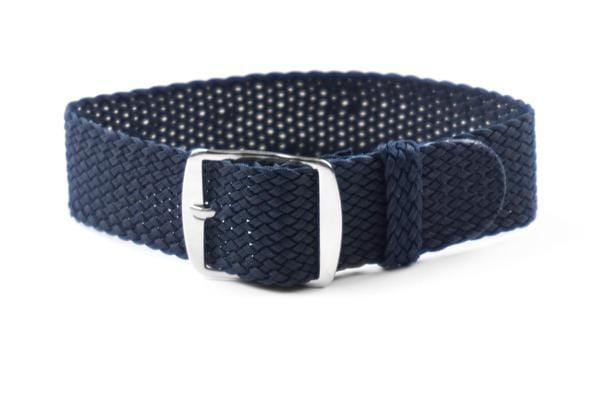 Like a NATO, a perlon is produced using nylon, however is shaped from a braided patterning of the material instead of being cut structure one thick strip. This, clearly, opens the strap up a bit and helps in wind current, however it additionally has a less tactical look that is increasingly appropriate for dressier pieces. Perlons come as both one-piece and two-piece straps; however we have an inclination for the last since it sneaks past the back of the watch like a NATO, making swaps snappy and simple.
Rubber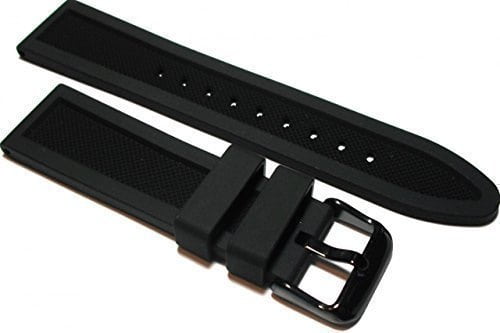 Rubber straps are most connected with dive watches and arrive in a wide range of styles. ISOfrane strap has larger holes while Tropical straps design as a weave pattern and perforations.Not all rubber straps are created equally: you'll pay a higher premium for vulcanized and natural rubber, but the price is usually worth it for something that'll ultimately be more durable and more comfortable.