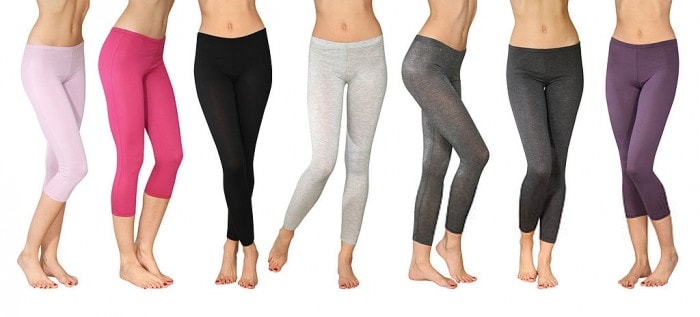 Leggings, to say the least, are a boon to mankind. These heavenly beauties are something out of this world to the women of the Universe. These epitome of perfection are much more comfortable and trendy as compared to our regular jeans. I mean, come on! That ease in stretching and that convenience of looking stunning effortlessly. And not to forget that flexibility to exhibit as much range of motion as you want during workouts. Can jeans ever give you that? Think about it.
The best thing about them is (apart from the fact they exist!) is that you can style them up with anything and still look good. What is most important is how you do that? The styling, I mean. Leggings can make you look someone straight out of a fashion magazine or someone straight out of, and I don't know, a lousy magazine. Without stalling it anymore let us tell you some extremely useful tips when it comes to styling your outfit with leggings for girls.
Finding a pair of leggings that fit you perfectly is not that hard. You just need to look out for the one that accentuates your curves perfectly. An ideal legging is that one that absorbs moisture, allows you to stretch and lets you show off your legs in the most elegant ways possible. Do not settle for anything less than this. High-waisted fitness leggings can be a perfect choice for all the fitness freaks out there. And you have the chances of getting massive discounts if you buy them online.
Create the best-suited style for you
Now, after getting a perfect fit, the next step is to create a style that makes you look stunning and feel comfortable. Leggings are designed to offer just that, style and comfort. Once you know how to chic-up your leggings, it's over for other girls. Do you want to know more? Let's go.
Crop tops, bomber jackets, and leggings- Lethal combination ever
If you wish to turn some heads at the event, this is the outfit for you. Wearing a crop top can help you flaunt the abs you made after hours of a strenuous workout. And the leggings would help in accentuating your toned legs. This is the simplest way to ensure an on-point look.
Button-down and scarf 
To create an illusion of longer legs, style your leggings with a pair of a button-down shirt and a scarf. This is an excellent way to create elegance and sophistication. Long boots with the outfit help you complete your flattering look.
Long T-shirts and leggings
Wearing long shirts with leggings can be a perfect way to rock the chic-look. You don't need to look for any other outfit once you have found this. It is sure to be a head-turner wherever you go. Be it an office meeting, a casual stroll in the mall or even a party. Printed, patterned, and ruffled T-shirts go along the best with solid-colored leggings. And pairing them up with heels can be the best thing you do to complete your outfit.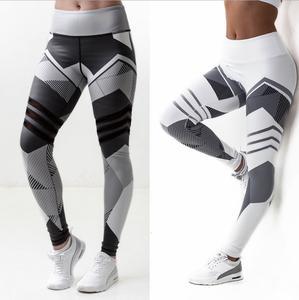 Tunics and leggings
This is the perfect choice for the people who are a bit on the conservative side. They can make you look stunning without you having to show your skin off. Tunics can be an excellent alternative for shirts. If you wish for a more cozy winter style, pair the whole outfit with heels. Best workout leggings can be made look stunning by doing these tits and bits.
An oversized sweater and cropped leggings
Feeling lazy, are you? Want to dress-up still? Don't worry, we've got you covered with this fantastic style. An oversized sweater can glam you up even during your laziest days. Wear it with nicely-fitted pair of leggings, and you are good to go.
Mini-skirt with leggings
Feeling cute? Want to try something out of the box? Put on a stylish mini skirt with solid-colored black leggings, and we promise you that no girl would look like you would, at the party. Leggings are definitely a good catch, especially in winters as they are warm.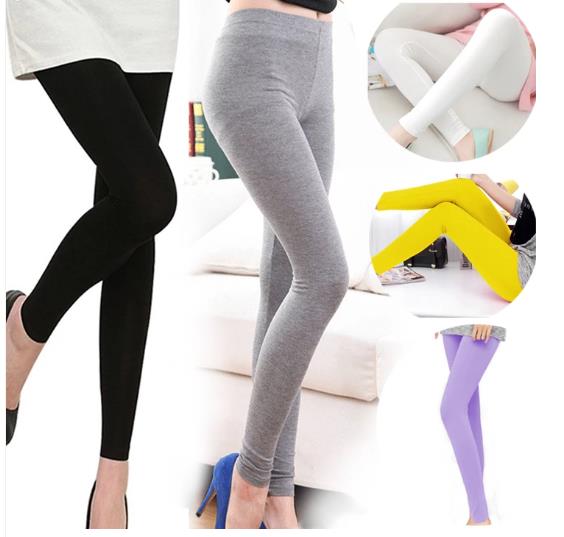 Keep it captivating yet simple
Patterned leggings can be a tad hard to pair up with something, but once you figure that out, you are one step away from becoming a fashionista. And that one step involves you wearing a simple monochrome top. Only one thing can ruin the whole look for you, and that is mixing patterns and prints. Never do that. I repeat never.
A blazer can make everything look fine
Try a decent looking blazer with leggings. This would make you look stunning and professional. Layering it with a button-down shirt, then another shirt and complete the look with a blazer. This is an excellent way if you wish to complement the slimming feature of the leggings. Be it an office meeting or a free seminar, and a blazer always has your back.
Now that you know how many styles you can adopt to wear leggings, choosing the apt outfit should not be much of trouble now. Would it be? Buy Leggings for girls online and rock any look you wish to. Make the heads turn or make them literally drool over you. It is all upto you. Just make sure that the outfit you choose to pair-up with the leggings don't make you look lousy. Leggings are meant to uplift your persona not drag it down.