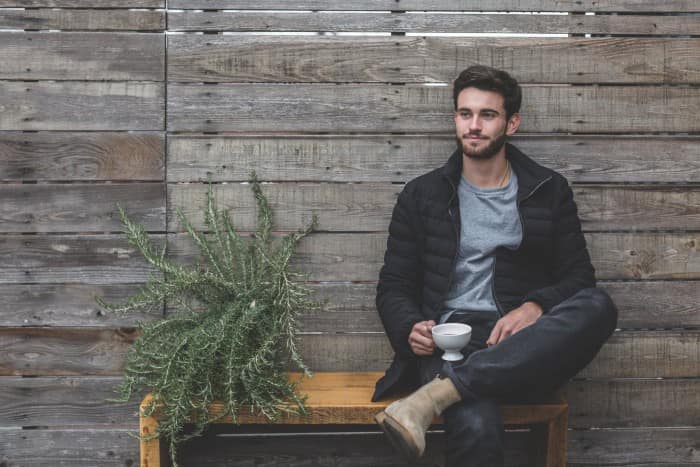 It's a popular misconception among women that most men are not concerned with how they look. The truth is, all of us want to look our best and it doesn't mean that just because we spend less time trying to dress up means that we're not concerned about our looks at all.
It's just that we focus more on the pieces we buy from the get-go, and since there are significantly fewer style options available for us to explore, we invest more in quality pieces over quantity.
The problem is, it also doesn't follow that just because each piece is high quality it means that they look well together. There are a lot of us who commit outfit mistakes every single day. Fortunately, it is never too late to learn from those mistakes and improve our daily fashion routine.
In this article, we are going to talk about how to correct men's casual style mistakes, from providing helpful style ideas to choosing the right shoes. Let's get started.
Style Options
Here are the common style-related mistakes:
Going for the Tattered Look
Looking homeless is never an option. Any man should dress smart and respectable, especially if you want to be noticed by the ladies. Hence, stay away from these style mistakes:
Frayed and tattered jeans
Bacon-gartered underwear (underwears are not invisible)
Pieces way past their life span (anything that's faded, holed, and simply worn-down)
Tight and Ill-fitting Clothes
We want to look tapered and tailored but not to the point that we look like tightly-wrapped sausages. Here are signs of ill-fitting clothes:
Long sleeves that end a couple of inches before the wrist or all the way past your thumb knuckle
Pants that end a couple of inches above your ankle or way past your ankles that they are already puddling on top of your shoes
Shirts that reveal way too many details of your nipples and love handles
Misunderstood Shoes
Next, let's talk about footwear. Find the common style mistakes below:
Flip-flops
Please don't wear flip-flops together with your jeans, or anywhere else but the beach for that matter. There are other breathable footwear options out there.
Elven Shoes
If your shoes are too pointy that they can actually stab someone to death then chances are they'll also stab people in the eyes just by looking at them. These shoes were created for elves and not you. If you're stuck on what type of footwear to go for, then we recommend looking for quality men's leather boots. They never go out of style. Here's another flawless shoe combo: wear dress shoes with jeans.
The Wrong Socks
There are socks that are meant for gym or sportswear and socks that are designed for casual use. Don't mistake them for each other. And please, don't wear socks with holes in them already, or those that are too loose to even hold themselves on your ankles.
Inappropriate Accessories
Finally, let's talk about accessories. Here are the common mistakes that we commit when it comes to wearing accessories:
Jewelry is only for women. In truth, there are a lot of accessories and jewelry pieces that look great on men like signet rings. You must just know how to wear them.
Going overboard. When it comes to accessorizing, remember that less is more. Be mindful of the balance as well. For instance, you don't want to stack necklaces. They might look dope for your bros, but not for the modern lady.
Wearing the wrong size. Don't wear oversized watches if you have small wrists. On the other hand, avoid delicate pieces if you have big, burly, hands.
Style Lessons Learned
And that's it for the common men's style mistakes. As a quick recap, here are some tips on what you should do instead:
Your clothes don't have to be new, but you should stay away from worn-down and tattered clothing. Don't wear anything with frays and holes.
Go for clothes that look as if they were tailored-fit for you.
Take extra care when choosing your footwear and always wear the appropriate pair of socks.
Consider your anatomy when choosing the right accessories.
Finally, don't wear too much jewelry. A few high-quality pieces like a timeless watch and a bracelet go a long way.
Lastly, please don't take this short guide as one that restricts you from expressing your unique and personal style. You can certainly show off your personality through fashion. Just do it the right way. Good luck!
Author Bio:
Mariam Simmons is a Marketing Specialist at Alpine Swiss and fashion enthusiast with a love for writing. She loves traveling to the world's top stylish destinations and gets inspired to create helpful fashion and lifestyle guides.