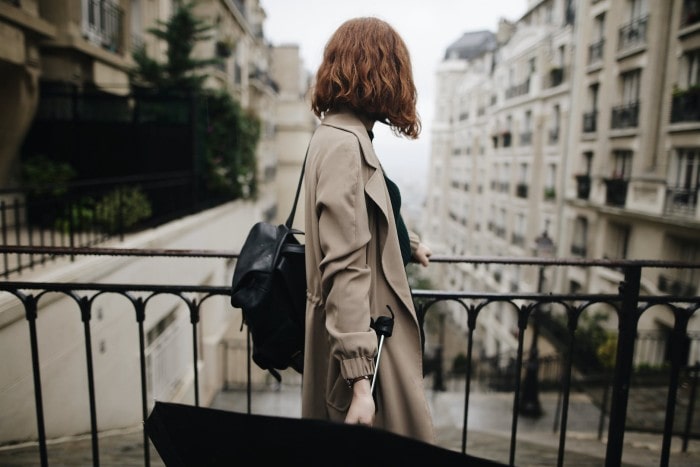 Grappling with beautiful dreams just to be on time at work can be the most cumbersome part of the entire day. And then what's even more appalling is the displeasing sound of a snoozing alarm that hits our eardrums at the crack of dawn.
Unless you are not an early-bird, blessing your hears with the snooze of an alarm early in the morning might help you get up. But waking next to an alarm snooze just to be on time and look more polished sounds not so cool.
Is looking sleek and polished too much to ask for in a rushed morning? Obviously not! There's a lot of fashion hacks that are doable in lesser time and come in handy.
Now let's  come clean on this matter, none of us wants to look ugly in a goofy a manner as most of the time we are unaware of who we are going to run into.As Possibilities are endless so keeping that in mind,and considering that you might have a sudden presentation lined up or a meeting with one of your major clients, you have to look groomed and polished.
Usually, corporate structures instruct employees to dress decently as it mimics, the joy of feeling confident. For ages running late for work has been the hot topics,but the incorporation of savvy fashion hacks saves a lot of time from prepping and perming which transforms dressing up in a jiffy possible.
Curious to know some of them?Imagine triple-checking your phone and getting ready for work simultaneously. Sounds like music to your ears? Great! What if I tell you that you won't just be ready but will turn into a bombshell? You'll probably go little nuts.Right? Read on to know further.
Wear a Bright LIP
Running out of time? Or just too lazy to layer on makeup? Swipe on a bright red or a rusty bold colored lipstick which you think would compliment well with your appearance.
You can further spice up your look with a pair of specs and center-parted hair. Now you just have to brace yourself for what's coming as red makes men hungry!
Have a Backup Plan
Each one of us has some outfits which look exceptionally flattering on us. Keep those life preservers in your backup and tug them out whenever you are planning to ditch tardiness.
Purge Your Wardrobe
Keeping your wardrobe tidy and clutter-free saves a lot of time and makes looking for clothes hassle-free. Although organizing and structuring your wardrobe will require a little effort and time. But putting in that extra effort actually makes picking up everyday clothes much more convenient.
Plan Your Outfit a Night Before
We feel the struggle of planning for an outfit a night before. But taking out 5 minutes or even lesser from binge-watching your favorite series to decide your next day's outfit won't gulp down hours the following day.
A Bun can Be Your Greasy Hair's Best Mate
Messy buns can be your unwashed hair's best friend. Detangling untamed hair can be a disastrous task as it boggles up hours and seems like nothing but trouble. Now you can style your untamed hair and nail the look with a messy bun that looks super captivating and can be styled in a matter of minutes.
Contour Your Cheekbones
Want to ace that sun-kissed look? Grab a bronzer to snatch your cheekbones and flaunt a chiseled jawline. Contouring your face takes less than five minutes and absolutely transforms the entire feel of the face. Moreover, it gives you a sculpted look in no time that too with minimum effort.
Carry a Small Makeup Bag
Carrying a small bag having all your make up essentials while you travel is something that is practiced by most of the boss ladies. It saves the hassle of searching for products to get ready. All you need with this hack is your essentials, and there you are in business.
Don't Fret Over Those Scuffed Pair of Shoes
Now you don't have to scout through the shoe rack to look for another pair of shoes. You can fix those scuffed shoes just by putting in a little effort. You just have to grab a nail polish remover or if not that take some glass cleaner on a cloth and rub it ruthlessly onto your shoes.
This hack will leave behind a glossy sheen and make those scratched shoes as good as new.
Take Your Lip-Game Up a Notch
Our lips act as a focal point for our faces. So it is significant that they look right on fleek every single time. So how can you achieve those fuller-looking plumper lips in lesser time? Apparently, trying a bunch of hacks to give an illusion of fuller lips doesn't sound practical at all. For such situations, a lip-gloss comes in handy.
Give Off a Monochromatic Vibe
Got issues with color contrasting? Go monochromatic! If you are a working woman pulling out time for a fashion career must sound dreadful. We got your concern; you can try going undeniably classic by flaunting a monochromatic outfit. These outfits call for minimal contrasting; just swipe a subtle nude lip stain that doesn't wash you out and you are all set to rock the monochromatic look.
Got a Problem with Ironing? Go For Linen
Does ironing piss you off? If this is so, then give a pause to cloths that require high-maintenance. Instead, go for clothes that don't need to be dry cleaned every now and then and for this browsing through some linen clothing brands can probably get you a linen dress that is easy to maintain and go well with several complexions.
Author Bio

Emma Thomas is a content writer and a copywriter who specializes in writing marketing blogs and sales pages.  A writer by day and a reader by night, she can be often found picking cherries in summer Afternoons.