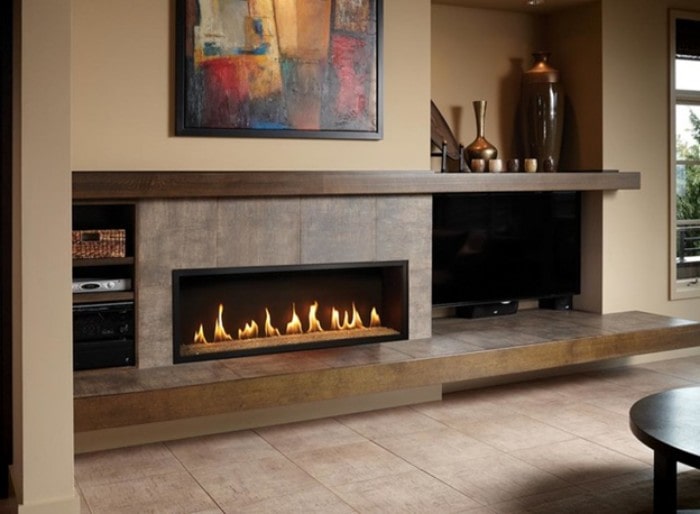 For many years wood stoves have been the main source of heat in most homes. In recent years, technological advancement has led to the creation of more options like electric and natural gas fireplaces.
In this article, we will discuss the various benefits of having a gas fireside hearth in your home. From low maintenance to environmentally friendly and to it being a safer option compared to traditional firepits.
The benefits of a gas fireside are vast and this makes it more appealing to homeowners looking for style and to save on utility bills. Here is a list of benefits you can enjoy when using stand alone gas fireplaces to warm your house.
This is probably the most obvious benefit of having a gas fireside. Gas firesides, unlike wood stoves, do not require tending therefore you don't have to worry about the fire extinguishing.
It can even light up the entire night without dying. Adding a gas fireside is a great way to maintain continuous heat in the rooms without putting on too much effort.
Moreover, this unit comes with a wall thermostat to help you control the flame size depending on your temperature needs.
Wood stoves produce ash and wood remains which means they may require frequent cleaning and sweeping.
You may also be required to clean the chimney frequently to eliminate soot and dirt buildup. Burning gas on the other hand doesn't produce ash so you don't have to sweep and clean as much.
Since no firewood is used there is no need to chop or stack firewood. Nevertheless, your gas fireplace still requires a frequent inspection to rule out potential dirt build-up especially in the vents.
The fact that these appliances come with a wall thermostat, means you can control the amount of heat you want in your place.
Heating only the rooms you use frequently can help you save on energy and utility costs. It also reduces the dependence on a central heater which is more costly in terms of electrical bills.
Also, these devices are cheaper to install compared to wooden ones. See this link to read a few more advantages https://www.residencestyle.com/10-benefits-of-gas-fireplaces-in-your-home/.
As mentioned, gas firepits come with a switch that allows you to turn the flame on and off. Typically, you can light up the entire room with a single click.
This is in contrast with wood stoves that require setting up. Plus, no firewood is used therefore minimizing the tedious process of chopping and storing wood.
Other advanced units feature a remote control, which makes them even more convenient. Plus, anyone can easily operate the remote. Finally, no chimneys are required meaning there is no limit to where you can install your appliance.
Unlike wood stoves, gas firepits do not release smoke or harmful fumes into the air. Smoke and carbon dioxide may cause respiratory disease to both humans and animals.
Fortunately, gas fireplaces use natural gas which is a much cleaner option. Additionally, gas fireplaces are kids and pets-friendly because they do not produce fly-away sparks or open flames.
You don't have to worry about your pet or kid catching fire while playing around the room. Also, because you don't have to stack or pile wood no spiders or snakes can hide between the logs.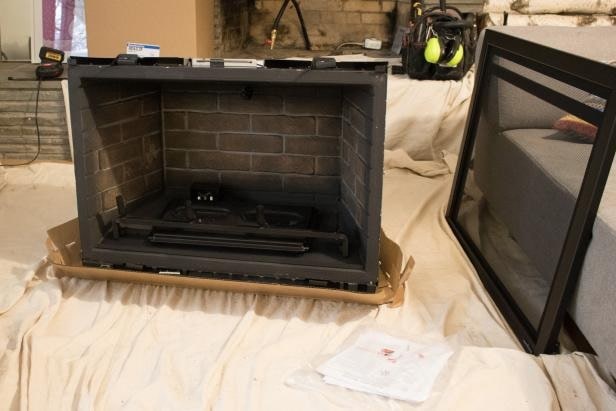 Cheap and easy installation
The fact that you can add your gas heating system into an existing fireplace makes the installation process easy and cheap. With an existing masonry fireside hearth, you do not have to construct a new one. It is also a good investment because you do not have to include a chimney.
Some models feature a blower that helps to spread the heat around the rooms. This allows more warmth to reach most parts of your home.
Plus, approximately 75 to 99 percent of fuel energy is converted to heat as compared to wooden fireplaces that only use approximately 10 to 30 of their fuel. This means you spend less and gain more with the gas heating system.
These units come in different styles and designs to choose from. If you love a more traditional or classical look, you can choose one with a natural log design. The diversity of these designs allows you to add style and glamour to your home. Click here to get a few ideas on what to ask or look at before you install a gas fireplace.
Conclusion
A gas fireplace is a cleaner and convenient feature for any home. Adding one to your home can help you enjoy continuous warmth and enhance your home décor. Also, this unit allows you to turn the heat on and off so you only use it when needed. It is safer than wood burning and an excellent choice for those with kids or pets in their homes. The installation process is usually simpler and more affordable than the wooden ones as well. To top it up, adding a gas fireplace to your home can help increase its market value.