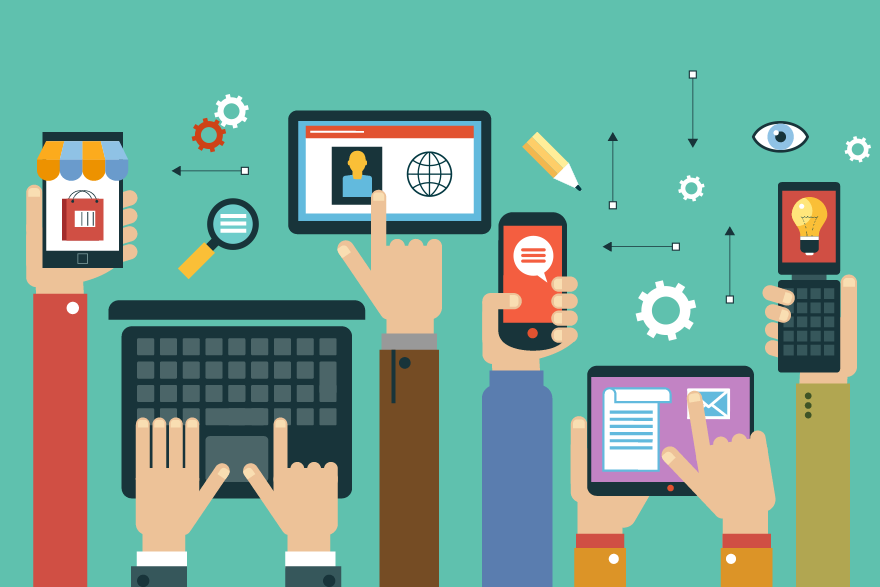 This post is going to focus on how to scale your eCommerce or Amazon business by using some of some of the best supporting tools available. We have six in mind that are must haves.
Having the right tools can be the difference between a business and a profitable business.
Here are our top 6 Amazon seller tools:
KeyWorx
KeyWorx have a keyword tracker that reverse engineers how your keywords perform for your specific niche. Keywords are essential to product rankings in Amazon so having data in front of you showing how they fair against your competitors is invaluable.
Your sales will increase faster which will then boost your product rankings, which increases sales, which increases rankings, and so on.
In terms of value for money, the product and service you get is brilliant. If you are serious about scaling your eCommerce business, you must check out KeyWorx. The price is great, their customer service is fantastic and the product itself is brilliant.
Genvideo
From the title, you can probably guess that Genvideo uses video techniques to help promote sales. They create short clips to inform your audience about what the product does and how it can be used to help them. However, what's brilliant about it is they use people of influence to help create the video.
They understand that people of influence have selling power so by getting them involved in the video making, you have a much better chance of selling the product.
You can also copy this video and place it on your own website and share it across social media platforms to spread the word about your product. Overall, this is another great tool to help scale your eCommerce business.
Refunds Manager
Next on the list is Refunds Manager. This tool is pretty self explanatory in that it manages all business refunds.
Refunds Manager seeks compensation from Amazon themselves. They scan your account and pick any instances of where you have issued refunds to a customer but will then attempt to claim this money back from Amazon. It's a very clever tool to have at your disposal.
Best of all, it's all within Amazon's terms of service so rest assured; they're not doing anything they're not supposed to.
If you want to spend less time dealing with refunds and more time making money, this tool is for you.
Customer service and personalised emails are a fantastic way to satisfy consumers.
Splitly
Splitly is an artificial intelligence tool that trials split testing on your behalf. Traditional methods require you to A/B test pages separately to see what works best for conversions. With Splitly you can have pages A and B run next to each other to see which one is giving you the best results.
To find the optimal product listing, Splitly rotates product images, titles and descriptions while it tracks how the customer is viewing the page. This means that over a period of time, you will be able to gather data on what customers are paying attention to the most.
Splitly also knows that one of the main factors that affects conversion rates are prices. It has the ability to work out the optimal price point of your product.
To scale your eCommerce business, you must consider using this tool.
Listing Eagle
The next tool is all about product hijacking.
The Listing Eagle tool sends notifications of when a listing is being hijackedor suppressed immediately. You never miss any updates as the product works all day long.
One of the really cool features of the is tool is that they bulk upload ASINS accurately all at once, so you do not have to manually load them one at a time.
Also, Listing Eagle provides customised letters that are pre-populated with the relevant information, allowing you to issue the relevant cease and desist notifications immediately. All the letters are customisable too, so you can add anything you want to the existing templates.
FeedbackWhiz
The final tool on this list is FeedbackWhiz. This is a great tool that specialises in making sense of customer data and analytics, email automation and customer feedback. Where normally you have a variety of tabs open to see all the information, FeedbackWhiz contains all the data into one, simple, smooth platform. The tool also has an excellent order management system that makes responding to customer queries quick and effective.
The main advantage to the FeedbackWhiz tool is you can spot patterns in data quickly to identify problems and solutions or find ways that can help boost business performance.
Finally, there are many customisation options available specifically to your email system. Depending on new or existing customers' behaviour, you can tailor each email to really stand out from your competition. Amazon puts emphasis on having great
Conclusion
Hopefully by now you have an idea of the Amazon seller tools you need to help scale your Amazon or eCommerce business. Of course, these are not the only tools you can use so if you have any others we should know about then please get in touch.