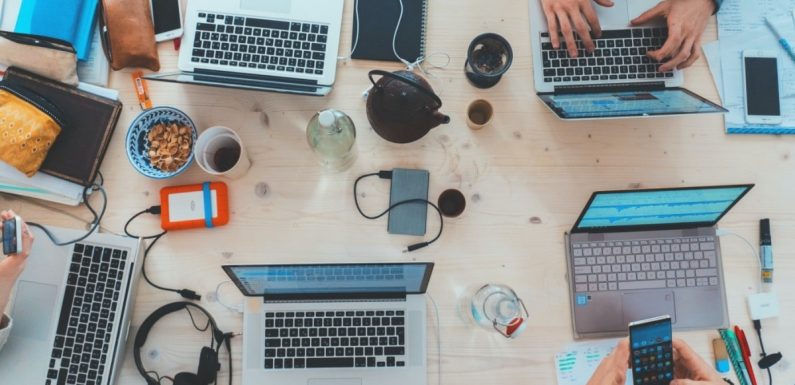 Pandemic and the 2020th have made many adjustments to our lives. The use of the Internet as a source of information and shopping has grown tremendously. As the number of transactions increased, so did the competition. What to do to get to the TOP of the search results in 2021 and 2022? What tricks should you use to beat your competitors?
In this article, we would like to talk about SEO trends. We will not talk about:
– writing high-quality unique content;
– that the content should be aimed at helping to solve the user's problem;
– that the content, first of all, should be directed to people, and not to search engine robots;
– adding photos/pictures and infographics to the resource.
All of this you probably already read several times, and you know it by heart. Now let's move the content a little aside, and talk about other equally important factors and trends that will help in promoting your resource on the Internet.
1. Changes in statistics.
The first thing you need to get used to is that your traffic and rankings will jump. We are dealing with new ranking factors in Google. So everyone will be shocked, the traffic will go up or down in jumps. Search engines make a lot of changes/improvements/updates per year, more often these are minor changes. For example, according to official figures, Google made 3,600 changes in 2019 and conducted more than 380,000 different tests. And this is 8 times more than the number of updates in 2010. But most of these updates remain unnoticed by webmasters. If you are doing the right thing, and you are aimed at providing the user with useful information, and not just getting a useless transition to your site, then when analysing statistics for a year, you will see that your rating and traffic will grow.
2. Site loading speed.
Google has a new ranking factor – Core Web Vitals. The main three aspects are page load speed, low latency to first interaction with content, visual stability, and smooth interaction with content. The Google Search Console has reported on major internet metrics.
3. Mobile version.
In March 2021, Google introduced another factor in the ranking. The increase in the use of mobile phones for information search and shopping has not passed by, so prepare for indexing with a focus on mobile devices. Moreover, you need to pay attention not only to the very presence of an adapted mobile version of the site, but also to its design, and, of course, the loading speed.
5. E-A-T
E-A-T – expertise, authority, trust. During the pandemic, all companies went online, the competition increased significantly, so you need to confirm your expertise with certificates, reviews, licenses, team photos, etc. Now the user wants to know who represents the company and what expertise he has. There are a plethora of offers on the market, and people have the opportunity to compare companies before making a choice.
6. Video on the site.
We have already understood that we need to write texts for the user, take pictures and photos. The next logical step is video. The number of characters in the article is not so important. Yes, more often than not, if we look at the first page of the search results for some queries, we will see long articles there. But we will also notice that these sites have pictures/illustrations / GIFs/videos. If we enter into the search box "destroying bedbugs", we will see that from the first page of search results, 7 out of 10 sites have a video on the transition page and more than one. At the very least, video has a beneficial effect on the behavioural factor. Between reading the article and watching the video, most will choose the second option. No one is interested in reading novels on the Internet anymore, take your phone or camera in your hands and go.
7. Table of contents and easy navigation.
From the point above, it becomes clear that the number of characters still plays an important role. You analysed the search results, wrote an article better than your competitors. Prepared animation, photo and video content. Super. Now look at your material from the outside, how easy is it for a user to find the information they need for themselves? What if your content answers not one user question, but several at once? How not confuse the user and bring him, like in a children's labyrinth puzzle, to the desired paragraph? Of course, you need to arrange the content of the article with automatic linking when you click on the item of interest.
8. Highlighted descriptions or get a response without a click.
Search engines tend to not send traffic to any of the sites at all. Users should receive answers right here and now, without going to resources. Most often this is done on information requests when we ask a question in the search bar. If your content matches the user's request (according to search engines, of course), then your text will appear in a special window above the search results and will contain a link to your resource. We expect this to increase even more. Yes, the user will not go to your site at the moment, but for a search engine, it will be a good sign that your resource gives users a quick answer to their question, which means that it will show you more and more often, higher and higher, and you will definitely get your clients. An interesting fact is that highlighted descriptions can be voiced if you are looking for information through voice assistants.
9. Adaptation to voice search.
In addition to dubbing highlighted descriptions, we began to use search differently. With the introduction of voice search and voice assistants into our lives, we began to search for information in a different way. We will hammer in a short question with our hands, but with our voice, we will dictate a request much longer. Update your semantic core right now, and you will find a lot of interesting things there.
10. Local search.
Let's not forget about the good old reference books. Register your company in Google My Business. Now more and more requests such as "next to me" began to appear. For example, "tire service next to me", which is hundreds of requests per month only in Sydney. Search engines display those sites whose address in directories is closest to the user.
11. Increase the clickability of headings.
The competition on the internet is growing, so to increase your CTR – write compelling headlines. Your goal is to get people to click on your ad. Even if you are not in the first position, you have every chance of being noticed. Analyse competitors and SERPs, differentiate yourself from your competitors, use keywords in your title that your competitors don't write.
12. You don't need to buy a lot of backlinks.
Search engines are already using filters on this topic and are actively pessimizing those sites that, in the same old fashion way, buy a huge number of links to the different resources. Backlink quality and site relevance are key metrics to look out for before posting. And remember that everything has to happen organically.
13. Website translation.
If you have the opportunity to work not only for the English-speaking market, then use it. Discover new distribution channels and increase the reach of the resource by users from other countries who are interested in your topic.
14. Content update.
Everything new is well forgotten old. Don't be afraid to rewrite/modify the content on the site. If you see that some page no longer brings the desired indicators and results, or never brought them at all, then feel free to make changes to it and send it for reindexing.
15. User Content.
Give your customers the opportunity to express their opinion on the purchased product or service provided. Sites without the "Reviews" or "Comments" block are already fading into oblivion. Reviews and comments under headings play an important role not only in the decision of a new customer but also in ranking. SEO specialists from Sydney advise giving the buyer the opportunity to write a review for the product for an additional discount. The discount may be very small, but such content will bring much more benefit. By doing this, you will close several points: – enable the new user to decide on a purchase based on the feedback of others; – update the content on the resource; – nudge the user to buy again, because if you give a discount for a review or review, then that user will come back to use it; – increase loyalty to your resource from search engines.
Conclusion
Of course, these are not all SEO trends that are worth paying attention to. Based on our case studies, information from conferences, studying ranking statistics and search engine announcements, we have identified 14 interesting trends, and for start, it will be more than enough to help your business rank better and get a lot of new customers.