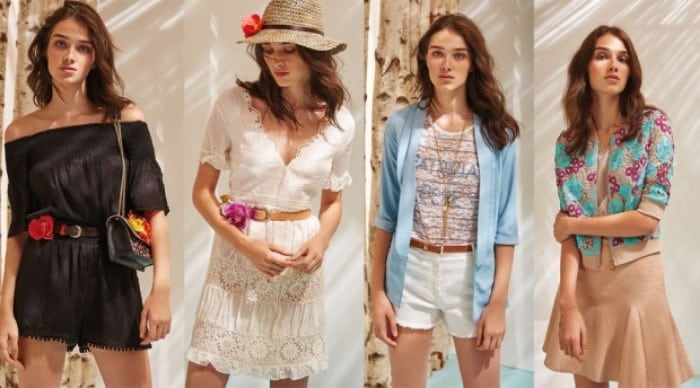 The spring-summer season is just around the corner bringing with itself some really exciting outfit options. Everything right from the hues, cuts to fits, makes spring summer fashion something that all fashionistas look forward to. Generally speaking, there is one motto for consideration when it comes to spring summer outfits: the lesser the fuss, the better it is. This is the time to look for clothes that are easy-breezy and comfortable to carry off. If you are planning to get your wardrobe renovated for the upcoming season, the following are some of the ideas that you can try out.
The Top Five Spring Summer Casual Outfits
A Mid-length Skirt: A mid-length skirt suits all body types if you style it right. If you want to highlight the waist, wear the top tucked in and if you want to hide the waist, wear a loose top un-tucked. This is a flowy silhouette that lets your body breath, making it the perfect choice for casual dressing during the summers.
Short-sleeve Tees: Now is the time to bring out the tees that you had to stash away during the winters. A huge advantage of wearing such tees is that it not only makes you feel comfortable even when the weather is oppressive but it also gives you a chance to show-off your toned arms and waist. According to top designers like Valentino and Givenchy, ruffles are going to be a big trend this time. You can go for tees with ruffled hemline or neckline.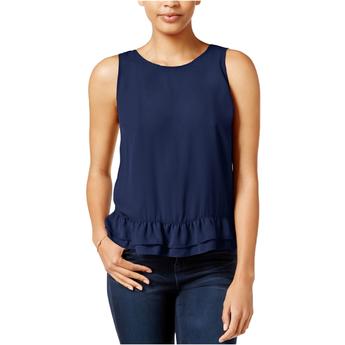 Halter-neck Maxi dresses: According to Vogue, the trends of Paris and New York fashion week of 2018 show that the idea for this season is to go for decent exposure. The halter neck dresses manage to do just that by making you look feminine and fashionable without showing too much of skin. It nicely showcases your collar bones and arms, and at the same time keep you feeling all breezy and comfortable.
Crop tops: Crop tops are the in-things when it comes to spring-summer. They are super chic and stylish options that go with a number of bottoms. You can wear crop tops with skirts, shorts, or trousers and it looks great with all of it. The length of the crop top in the front depends on your comfort. Try going for quirky prints on your crop top to keep things interesting. Even graphic crop tops are really bang-on-trend for this season.
Off-shoulder tops and dresses: This is the right time for off-shoulder dresses and tops to come out of the wardrobe. You can also try out the one-shoulder ones this season. Focus on the cut and colors while selecting the off-shoulder outfits. As mentioned earlier, ruffles have made a comeback this time. Try out the ones with ruffles on the sleeves and neckline. Do not go for the ones that look too fitted. Instead, opt for the ones that are a bit oversized.
The Top Five Spring Summer Formal Outfits
Printed suits: Printed suits are perfect for office wear for the summers. You can wear a printed suit with matching trousers and if it feels over-the-top for you, go for a white. If you are planning to go for matching trousers, dress it down by pairing it up with classic white tee-shirt or white button-down shirts.
Polo neck tee-shirts: The good thing about polo neck is that it is easy to carry and feels super breathable. The times when the workload is high, and you do not have too much time to plan an outfit this is what can come to your rescue. Pair a nice white polo neck tee-shirt with jeans or trousers to have the perfect combination of office style and comfort.
Palazzo pants: Palazzo pants have made a comeback in the fashion scene. Palazzos can be made into the perfect formal outfit when you pair it with a formal top. Selection of palazzos for office must be made carefully, and you must only go for the ones with pinstripes or solid colors like navy blue, black, or beige.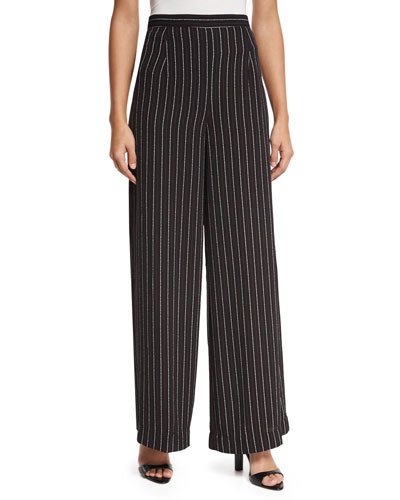 Short Kurti: kurti makes for the ideal office wear as it does not stick to your body when the temperatures are rising. It keeps you cool while giving you a lot of options to mix and match. Look for the cotton kurtis that come in several prints and cuts to let you have more styling options.
Cigarette Pants: If going for the regular trousers feel too boring for you, go for the cigarette pants. They are slim-fitted with a snug fitting on the legs and end just above the ankles. Many offices do not allow jeans, and for those situations, the cigarette or pencil pants are the perfect alternative.
Few Other Top Tips for Spring-Summer
When selecting the spring summer outfits, there are some detailing that you must look into. According to Victoria Beckham, pastels or rather, "ice-cream shades" are on trend this season. So, when choosing the outfits, go for shades like lilac, pink, lemon or blue. Fringes also have made a comeback on the fashion scene, but this time around they are not overly exaggerated. The trend is more towards sophisticated, toned-down fringes on the hemlines or sleeves.
Let the top trends and outfit ideas make this season a super fashionable one for you. Adopt the ideas you like or mix them up to create your unique style and look hotter than the summer sun.