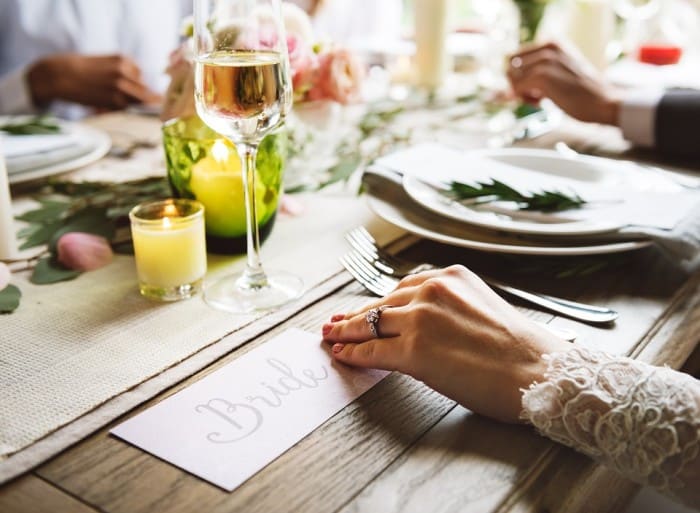 If your wedding anniversary is coming up soon, you need to start considering how to mark this milestone in your life with style. There are many ways to celebrate this milestone but diamond anniversary rings still remain the most preferable choice. A diamond ring not only expresses undying love for your partner but also shows your commitment to the marriage.
Diamonds are forever might be cliché but when it comes to matters of love, this statement still rings true.
These rings boast superior durability, brilliant sparkle and classic appeal that your spouse will appreciate. If you have been wondering about how to surprise your spouse on your wedding anniversary, a diamond ring will do the trick. These pieces ooze timeless beauty, elegance and glamor. If you looking for a diamond anniversary ring, this article will guide you towards finding the perfect piece.
The idea is to buy a ring that is meaningful and one that suits your spouse's personality and style. 
The Importance of an Anniversary Ring
Wedding anniversaries are moments to celebrate and you need something unique to mark this milestone. If you have been together say for 10 years, you need to bestow a memorable item upon your partner. A diamond anniversary ring is more than a gift. It serves to:
Show your commitment to the union: Nothing serves better to show commitment to your spouse than a beautifully designed diamond ring.
Perfect climax for anniversary celebrations: You can surprise your partner with a glamorous diamond ring during the celebrations.
Reignite your love: Diamonds have a way of adding a romantic dash to any occasion. When commemorating the years of being together a diamond ring is the perfect spark to reignite the flame.
Symbolize eternity: Rings are ancient symbols of eternity and when you present your loved one with a precious diamond ring, they will understand its significance. 
Buying the Perfect Anniversary Ring
There are various things to consider when buying an anniversary ring. While research shows that 35% of couples spend 3 months to research engagement rings, buying an anniversary ring may take even more time. This is a special occasion and your spouse has seen it all.  That is why you need a ring that is more meaningful that anything else she received so far.
Here are some ideas to help you choose the perfect diamond anniversary ring:
Consider Your Partner's Style
When choosing an anniversary ring, you need to consider your partner's style carefully.  Now that you have spent some time with your spouse, it is easier to understand their preferences.  Among the things to consider are their favorite fashion, colors, lifestyle and type of job. You can send subtle feelers to understand what type of ring your spouse would love and also look at the pieces they love wearing, to get ideas.
Assess Available Anniversary Ring Styles
Some of the common settings and styles used for anniversary rings include:
Shared Prong Setting
Pave diamonds
Channel Setting
Bezel Setting
Your jeweler will show you different ring settings each with a different style. It is possible to play around with these designs to come up with a truly unique and symbolic anniversary ring. The number of diamonds you choose for instance can represent the number of years you have been married.
When choosing an anniversary ring setting/style, remember the choice you make determines how good the diamonds sparkle, the durability of the ring, ease of customization and how compatible the ring is with your spouse's existing wedding set.
How Is Your Partner Going To Wear The Ring?
This is the most important point to consider and it requires a lot of research. There are different ways your spouse might decide to wear an anniversary ring and the choice will affect the type of piece you buy. Some of the options to consider include:
Wearing the anniversary ring with the wedding set: If your partner prefers to wear the new ring together with the wedding set, make sure you choose a piece that matches the wedding band perfectly.
Replacing the wedding set: This is an option for people who want to set aside a wedding set for their heirloom. Some might decide to replace the older ring with an anniversary upgrade. The anniversary ring you choose should be prominent, beautiful and elegant. The idea is to buy a stunning and noticeable diamond ring to commemorate this special occasion.
Wear the anniversary ring on another finger: Rings are beautiful and many people do not mind adding another piece on another finger. If the ring is going onto another finger, you have more freedom to customize and gift your partner a diamond ring that reflects your feelings while at the same time matches their style and personality.
Go For Matching Anniversary Rings
This is another popular option when buying anniversary rings. These rings carry deeper meaning and are easier to customize. The available matching anniversary rings include:
Eternity rings
Matching metals
Same stones in the ring
Similar engravings to communicate mutual feelings
Choose The Best Band Colors
The color of an anniversary ring is important. To choose the right ring, consider the color of your spouse's wedding band, their style and personality. By now, you have an idea about the colors they love and you can leverage this insight to buy a magnificent anniversary ring.
Buying diamond anniversary rings might sound intimidating but if you understand your spouse's personality, lifestyle and style you are already halfway there. Start your research early, find a reliable jeweler and when customizing the piece, add meaning and style to create a treasure. Such a ring will serve as the perfect gift when renewing your vows.