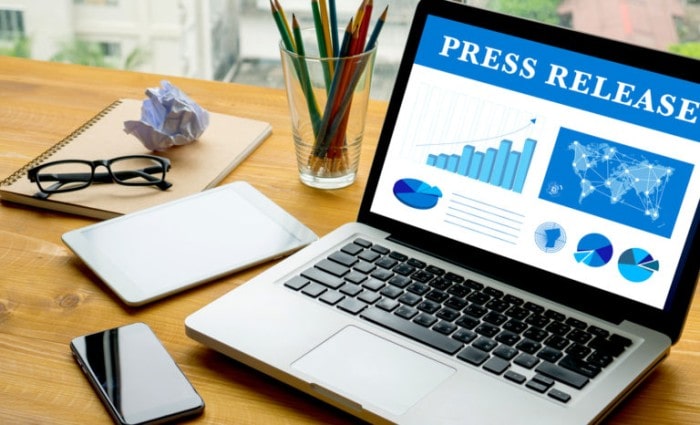 By all means, a marketing strategy as old as press release distribution should not have survived the rapid growth of more modern marketing tools. But lo and behold, the industry is still alive and kicking. What used to be a painstaking and almost inaccessible process of submitting release to the press has adapted to modern times and has been made more accessible, with various multi-media reach – including online. Regardless of which industry you are in, a press release will benefit you in more ways than one. A successful and widely-distributed press release can help your business gain exposure to the media, online websites, social media, and other targeted audiences. In this article, we've listed the benefits of a business press release.
It helps you reach your customers.
In this social media world, business communications have gone from a one-way street to businesses having to actively engage their audience as a way to boost and maintain sales. A press release is one effective way to communicate with your customers. If your business is launching an e-commerce store, a product, or a new service, press release distribution is one way to share the news. The following audience will just follow and share the same posts that you are launching about your business. 
It boosts your company's visibility. 
In small or significant ways, a press release can provide exposure to your business. This is especially very important to the businesses that are just starting out. Established companies also make use of a long-term press release distribution plan as a way to continually communicate with their audience. At best, a successful press release distribution can even have a viral effect on your business.
One such example was a press release campaign by Taco Bell on April 1, 1996. The New York Times picked up a story about Tabo Bell purchasing the famous Liberty Bell. This was, of course, an April Fool's stunt. The effect was incredible. By the end of the day, the news has been spread nationwide through television and radio. The PR stunt reached over 70 million Americans and the company's revenue increased by $500,000 that day.
It can reach various media channels.
These days, a press release doesn't just distribute your copy the press, but also to various multi-media channels, including the internet. You can cast the net as wide as you can, and reach your audience where they can be reached the most. A press release can be distributed in print through direct mail marketing, newspapers, and magazines. It can also be distributed to popular social media sites, as well as email marketing. Press release services also offer inclusions to the submissions of your press release in different media channels. Just prepare your budget coz it will make you sick for annual/monthly services.
You can improve your SEO.
If your business is e-commerce, online visibility is essential in keeping it alive. And one of the best ways to ensure this is through Search Engine Optimization (SEO). By using specific keywords, you can optimize your press release so that it comes up on people's online searches on Google and other search engines. Doing this will ideally increase your business website's traffic. A word of caution though, this shouldn't be your priority when making a press release. Google and other search engines have created an algorithm that disables press release websites to come up on their searches. Instead, produce a quality copy and incorporate just enough SEO for it to be effective. Your press release content must follow direct SEO terms so it will rank your post in search engines. You need to narrow down the most relevant press release by checking with their SEO metric by using tools like Majestic, Ahrefs, Semrush or MOZ. It will help you tackle or choose the best press release for your distribution.
A press release will establish you as an industry expert.
It's all about marketing. If your business is in service or professional practice, you can establish yourself as an expert in your industry. By doing so, you can gain the trust of your audience and build some credibility. Put yourself in a position of expertise and participate in any conversation in your field. A successful business press release distribution will help increase your company's brand awareness. It will also derive you credible performances compared to your competitor. It's a great way to expose your business attachments through press release to gain good online reputation.
So, now you know the advantages of press release distribution for your business. You might be wondering how you will choose the most suitable press release services for the type of your content or stories. The least advice we could offer is to stick with your options and analyze carefully your goals, needs and budget.
Therefore, choosing the free and paid press release services will really depend on your favor. What extremely important is to filter the best selections on driving traffic/exposure to your website. Always put as on top of your priority the reputability and credibility of your business.
If you having a hard time to get it started, you can hire a paid press release service depend on your budget. Press release is an exceptional way to create good standing in search engines. So better include it in your next marketing strategy.