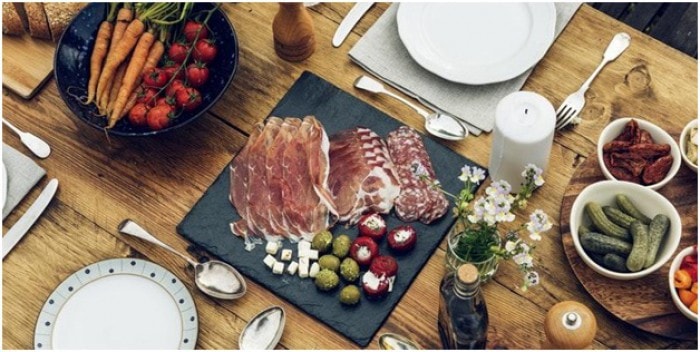 When it comes to home improvements, one element that is becoming increasingly more popular is an outdoor kitchen. In North America especially, the demand for outdoor kitchens has accelerated rapidly as a way to improve outdoor living space, especially during the warmer months. Not only does an outdoor kitchen open up the opportunities for al fresco dining and a new cooking experience, but it can also be a great investment. Let's have a look at some of the benefits that having an outdoor kitchen can bring.
1. Makes Entertainment Easier
Rather than slaving away in a kitchen when hosting a dinner party, an outdoor kitchen can be great for the socialization element, as it is a good place to entertain. As well as being a talking point, the host can enjoy spending time outside with guests while the meal is being cooked, helping the host feel more involved. Combine this with some music, outside seating and family and friends, an outdoor kitchen can provide a great way to entertain.
2. Adds Value to the House
Quite an important point for many people is the fact that adding an outdoor kitchen could be seen as an investment. Although it is an investment  to install and set up, in the long run it can add a lot of money to a home when it comes to selling it. An outdoor kitchen is known to have a high rate of return on investment compared to other large home improvement projects, especially when done well. The homeowner can also get years of enjoyment out of it while still living in the house.
3. Keeps Energy Bills Low
During the warmer months, it is not very appealing to cook inside, as the whole house can heat up very quickly. This means that the air conditioning is likely to be working in overtime. An outdoor kitchen solves this problem, as no extra energy is needed to cool the house down.
4. Makes the House More Marketable
Having an outdoor kitchen is a bit of a luxury. Although more and more people are looking to get it done, there are still relatively few people that have a proper outdoor kitchen, making it a very marketable feature when the house gets put up for sale. However, this is only if the kitchen size is relative to the size of the garden, as some outdoor space is also desirable.
5. Encourages People to Get Some Fresh Air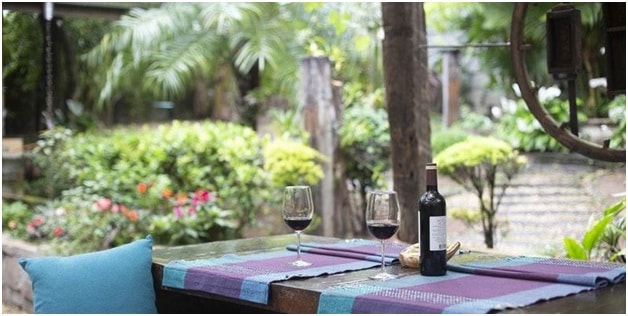 Getting out and about in the great outdoors is good for you, and ultimately an outdoor kitchen will encourage people to go outside when they otherwise may not have done. There are number of health benefits to being outdoors, such as it has been proven to lower stress and mental fatigue, as well as allows people to gain vitamins from the sun. The outdoor kitchen will often encourage the whole family outside, not just the cook.
6. Can Help Make Cooking Easier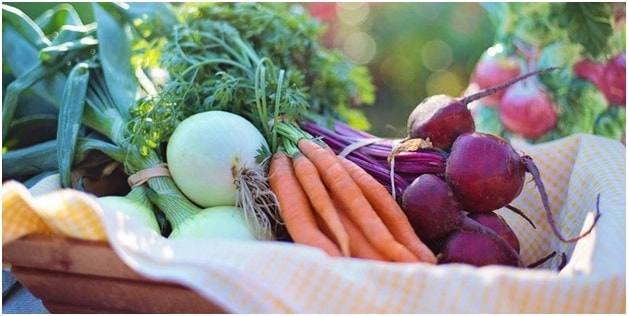 A full-service outdoor kitchen can actually make cooking easier. People often keep large appliances such as ice makers and refrigerators outside or in an outdoor building anyway, and having the rest of the kitchen appliances outdoors can streamline the whole cooking process. Additionally, for those that have just had an outdoor kitchen built, the appliances will often be newer with more features of a standard oven or cooker.
7. Stops Smells Getting in the House
Cooking food such as fish, cheese, garlic or things that are deep-fried are often quite smelly and can even leave a lingering smell that lasts for days. Cooking outside will eliminate this problem, keeping the smells outside rather than it sticking to furniture and clothing. As soon as the cooking as finished, the smell of the food outside is likely to have completely dissipated within a few minutes.
8. Adds More Social Space
When hosting a large group of people, the living space inside can often get cramped and crowded. The outdoor kitchen area helps to add an additional area of living space, especially when paired with comfortable outdoor furniture. When hosting, people will be drawn to these areas rather than being stuck inside. The outdoor area can even be used inside if a roof is added, making the area available all year round.
9. Saves Money on Restaurants
Cooking and dining outside adds a new element of excitement and fun to eating at home. Families can mix up eating and cooking inside and out, making it feel more like you are going out to eat. Not only will this save money on restaurant bills, but also will make the journey too and from the 'restaurant' much shorter.
10. Helps Cook Tastier and Healthier Food
The main cooking process outside usually uses an outdoor grill, and grilling food gives it a new level of flavour that an oven just can't achieve. It is also a very healthy way of cooking food as the fat drips off it during the cooking process, lowering the calorific value of the food. All sorts of healthy flavour combinations can be created, making dinner that little bit more exciting.
Outdoor kitchens can come in all shapes and sizes, from a built in BBQ to something a lot more elaborate, including all sorts of high-end appliances such as pizza ovens, oversized grills and more. Many also have a combination of worktops and central islands, with lights, plumbing, sinks and more. With all these benefits, it is likely that this home improvement feature will continue to grow in popularity.
About the Author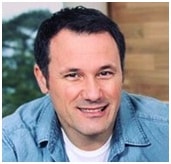 Scott Bland has been in the leisure industry for nearly 20 years.  As a sales manager in the leisure industry he knows hot tubs inside and out.  Right now, he works sales while writing about hot tubs, pools and spas on his blog.