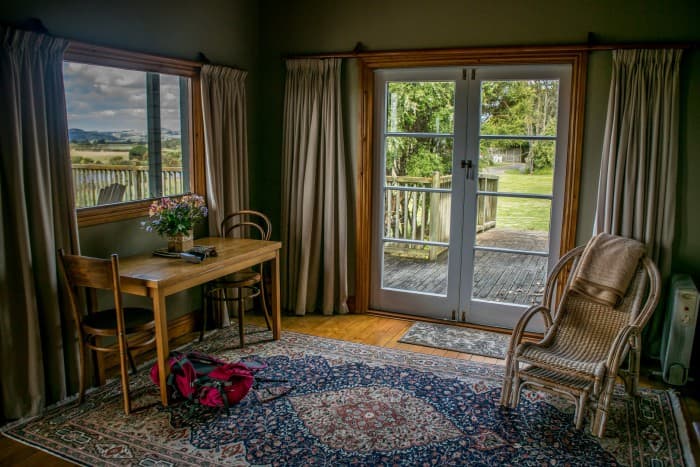 Just because you have a small-sized home, doesn't mean you have to settle for something soulless and boring. People often have a misconception that for small homes, furnishing must focus on the functionality. But this is not true. Having a small home, does not mean that you need to compromise with your Home Decor and style. You just need to find the right balance between style and practicality and go for home furnishings that can highlight your style.
Sometimes even the smallest modifications can leave the bigger impact. Be it a small painting, wall mirror, lamps or plants, all these things can add a unique style statement to your home.
Take a look at these unique and clever home decor tips: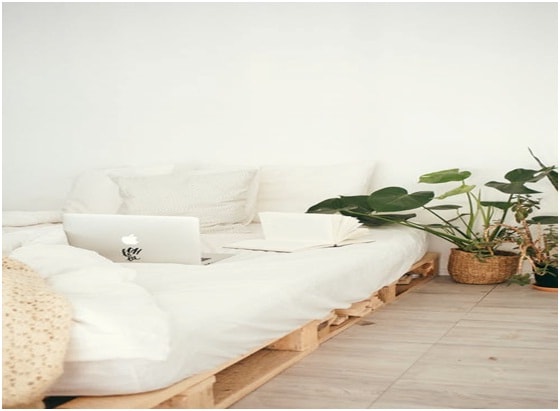 Invest in Multipurpose Furniture
Utilise your limited space by investing in multi-purpose furniture that can perform double duties. From the living room to bedroom, you can place the multi-purpose furniture throughout the home. ​For example​-If you have no room for a 2nd bedroom, but you like to have guests' overs, you can consider a sofa bed in the lounge. Nest tables are practical as they can be stowed away when not in use. There are also coffee tables which double up as a bookshelf, and hollow ottomans are perfect for extra storage.
Etsy is a great place to discover original pieces of furniture that can add a real functional item, not to mention a talking point for your home.
Note​- Make sure,if you are choosing bespoke furniture you are very accurate with the dimensions. There is no point having a stunning piece, perfect for your tastes, if you cannot fit in in the allocated space.
Use the Decorative Mirrors
Using decorative mirrors can be a great idea to make a small living space appear bigger. In the rooms with a limited amount of natural light, you can place mirrors directly across from the windows to add more light to your space. Decorative mirrors can be used instead of art work to decorate and fill bare wall space. Mirrors not only enhance the look, but also add dimensions and lights to your living space. There is no doubt that darker colours usually make space appear smaller, so lighter shades would be preferable. While selecting the palette for accessories, focus on brighter shades, and contrasting colours, this will keep things visually appealing rather than too bland.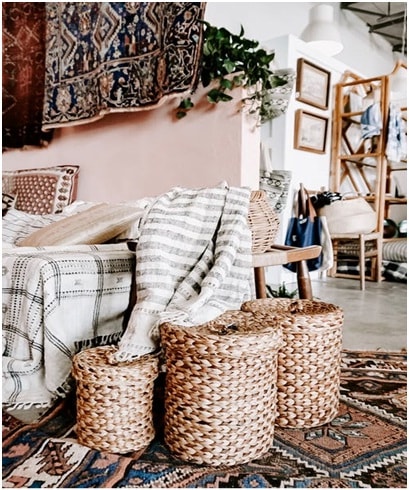 Wicker Baskets
Wicker baskets are an elegant and economical way to add storage to rooms. You can use the baskets to store and display toys, books, decor magazines and a lot more. Start by placing a uple of small wicker baskets on the counter tops in your living room. You can also place them in the kitchen to store and display the vegetables and fruits.
Use the lights creatively
Installing creative lighting can be the simplest way to make the home spacious and warm. You can add multiple coloured lights in the different areas of your home to make the space more interesting and decorative. Different rooms can be complimented by different ambiences, so you can use many different mediums of lighting. Striking, crystal diff user lamps can create beautiful patterns on the walls, Edison bulbs hanging from bamboo rope offers a beautiful vintage vibe and LED neon wall lights have also been a popular choice in recent years. Lighting is one of the areas where you get to be really creative and whatever you opt for can really have a massive impact on how the space comes together.
Get a life for Dead Spaces
Look around your home and identify any spaces that are not being used to their maximum potential. From the blank walls to unused corners, from the porch to the stairs, find the unused spaces and rethink how you can utilize them to their best. If you have a room, choc a block of stuff you don't need, consider a clear out.
Corner storing units and shelving are ideal for bathrooms and utility rooms. Often these rooms look cluttered with cosmetics and toiletries, a pretty corner unit can hide a multitude of sins, like those 17 face creams you've bought on sale but never use!
There are unlimited ways to use the dead-space. Create a reading nook, a craft space, a chill out, technology free zone, or perhaps a shoe storage and coat hanging area. (Which will prevent them being dumped all over the house). Check out Pinterest for inspiration.
Introduce Lucite Tables and Chairs
The right plastic furnishing can easily add modern chic to any room. Clear Lucite tables and chairs can add a feeling of openness to your space, whilst being completely functional. You can also go for the tables with the transparent glass top. Choose non-coloured glass tops instead of dark colours as this may make the space look smaller. Instead of having end-to-end furniture, you can go curvy. Prefer the round coffee tables, curvy chairs and sofa sets. Add rugs which are either adorned with dots and spirals or curvy in shape to compliment the furniture perfectly.
Mix it up – Textures and Patterns
There is nothing weird about placing the family heirlooms alongside the fancy couch. Even the good interior designers will suggest you decorate your home in such a way that your home defines who you are, your style and personality. It is not bad to place an Antique Chippendale desk that belongs to your grandfather with a fancy new couch that you have purchased. Both the things tell different stories from the past and future and can co-exist beautifully together. The same things go with art, you can place Salvador Dali on the same wall next to a Monet, it will only add a creative unique look your to your home decor. Same goes with the fabrics, be it furniture, pillows or rugs, with the varied pattern and colours, you can add warmth and texture to your space.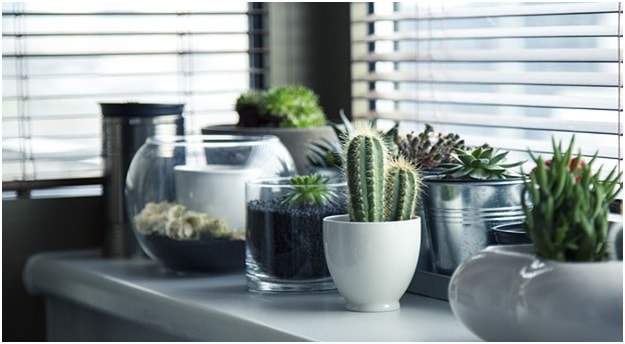 Go green
Plants in your living space create a fresh feeling. Ideally you'd want real ones as there are many health benefits to plants in your living space. They are not just beautiful, but they help to balance the humidity and clean household air, removing harmful pollutants and gases. If you aren't that green fingered, choose something hardy, like succulents. These are very diverse, very pretty and don't require so much TLC!
Plants can be the best and most inexpensive way to accessories the space, whilst adding vibrant colour and texture.
Go for what inspires you. There are no rules to follow when it comes to your own home decor.​ The only thing you must consider is how the environment makes you feel. Don't go for trends that you don't enjoy, or crazy fads that are overpriced. Go for a style that just makes you happy to be home.