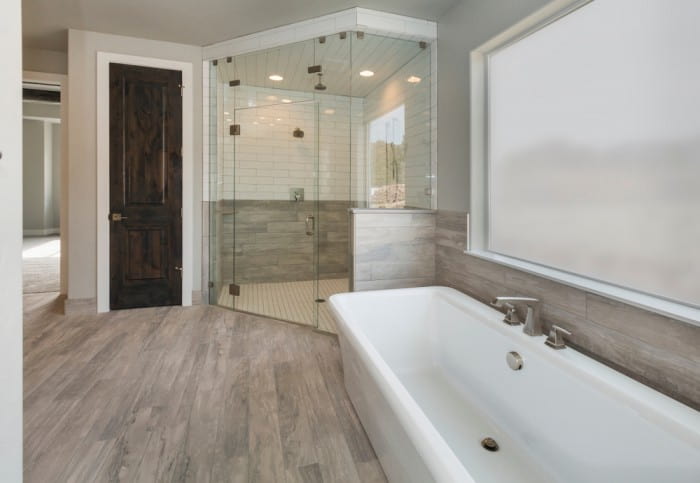 You may agree or not but fact is mirrors are serving us in our daily routine for decades. Either they are present for practical reasons or for making decorations, mirrors have made their niche in home interior designing exclusively. As the humans started living in indoors and their living standards started rising, mirrors retained themselves as an important household art piece in their homes. Mirrors nowadays are not used just for making human body reflections rather they are being organized as enchanting and mystical embellishments for making any home interior spruced up.
Know that From Where They Come – Large Wall Mirrors
The antiquity of large wall mirror is much extended and not much clearly documented though. But it is said by some old writers that full-body mirrors were first used by ladies of royal and imperial status families of Turkish empires in the Ottoman era. Afterward, these trends were followed by Europeans and Spanish people too.
Ideas Explained – Why to use Grand Wall Mirrors
Below are some chic ideas explained, making you aware of why to use mirrors in home interior designing and where to use them ingeniously.
Make Your Bedroom Your Best Friend With the Help Of Mirrors
Large wall mirrors and floor standing mirrors are believed to add some charming and charismatic effects when they are placed in your bedrooms. Bedrooms are chief rooms being highly focused by house owners and interior designers as well. Therefore, everyone desires to make them exceptional and unique but purposefully. Large wall mirrors and full body length mirrors fulfill these needs by proving charmed and elegant and also by aiding you in putting your outfits. You can make entirely outclass looks out of your bedrooms by just adding one decent and attracting piece of mirror.
Put Some Attractive Mirror Elements at Your Entrance
Probably the first impression of any home interior can be getting by looking at its entrance, so why not to make it spruces up and equipped with mirrors. Mirrors will not only welcome the home visitors by opening its arms but will add a warm effect on visitors also. When people will see their own reflection just at the home entrance, they will become a bit more confident about you. Same in this way your mudroom is typically the last step for you where you can have quick touch ups and boots on. If there you can add a mirror then this place will become your last-minute be-ready spot.
Closet a Must Have Mirror Place
The two main essentials of closets are clothes and mirrors. To get a quick tip that how you are looking and how you may look after getting a particular dress up, mirrors are essential properties attached to closets. Your wardrobe must contain a vertically large wall mirror just to make you sure that you can have head to toe looks. A Frameless Mirror will also look and feel great in your closets.
Spruce Up Your Space with Task Lights and Large Wall Mirrors
Imagine your space having full lit up the ambiance with a large wall mirror and task lights floating around them. The full-body upright mirrors have abilities to make any place exciting but when lights are combined they make stunning visual effects. Customized gallery decorations and weekend movie plans can be better planned with the help of this chic combination of mirror and lighting.
Storage Cabinets with Full Length Mirrors
You may wonder seeing large wall mirrors having storage spaces behind them, for making such unified systems in cozy home apartments. A small home or living space is more concerned about making arrangements of parts in such a way that they cover as less space as they can. That is why they come with a catch and all in one solution mirrors storage cabinets that serve as cabinets as well as a full-length mirror.
State of the art Bathroom with Gigantic Mirror Solutions
Condensed bathroom scheme is that have all the things what houseowners mostly desire. A chief mirror in a bathroom with well-lit lighting slivers can make any bathroom resolute. Even small bathrooms need a more upright mirror as one can see his and all-in and intact body image within a small place.
Seamless and Fashionable Interiors
Stout and wide-ranging designs of interior scheming of home can be achieved by only having proper mirror placements. Up-to-date and fashionable home designers are certain of in more polished and glossy but decent ventures. So to make a home purposefully and resolutely designed is a major goal nowadays.
Mirrors Making illusionary Refinements in Parties
Parties and weekend fuss nights gathering can be made more lively and spruced up by using mirrors around the space. To make décor more of fancy and themed mirrors can be used artificially. Other than being ornamental and glossy mirrors can cast refined illusionary effects for guest in any party.
Gear up the Beauty of Your Home
Gear up your home space by using mirrors on some focused areas like hallways, middle of the gallery wall, dining hall entrance and living room space. Mudrooms can be made purposeful and more serving if you just add a mirror article in it. Other than that hallways can be made more greetings casting for visitors by placing a fine piece of mirror.
Create an Inside-Out Look Using Mirrors in the Home
Mirrors are masters of creating an inside out look without physically going out. Natural friendly and more natural looks can be achieved if you just place some mirrors opposite to the windows and vanities. These mirrors will not only direct and focus the natural light and sun rays inside but also will make perfect transparent style looks.
Make Your Wall Interesting
If you are bored with your walls and want to make them more of your own style just add some custom made fine art pieces and DIY projects. Still something is missing? Add a glass mirror right in the center of the wall it will instantly fill up the space making your walls interesting.