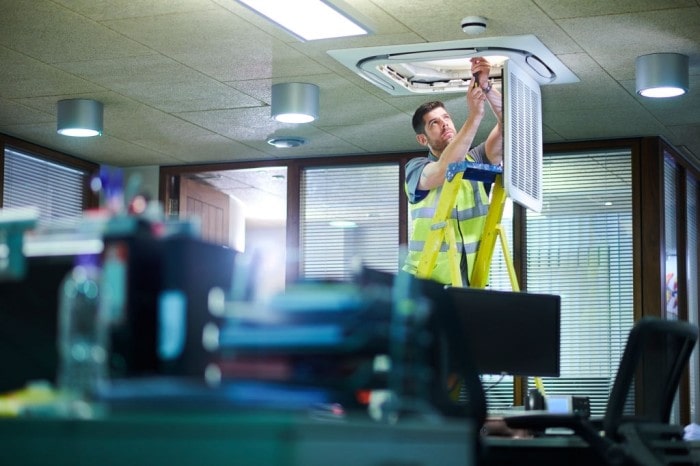 Hiring a professional interior designer is something you should pay attention to if you already haven't done so. If you have invested quite a lot of money on your home, you must not risk its decor just to save a few bucks.
Toss aside the concept that only rich and affluent people can afford the luxury of hiring experts. In reality, this decision can save you lots of time, money, and energy.
Just like you get in touch with the doctor when experiencing any illness or consult your lawyer for legal issues, it's important to acquire services of a pro when it comes to home decor.
Interior designers and decorators are expert individuals with years of proven experience. They can help your home look appealing both aesthetically and functionally.
Also, they know how to execute a home renovation project keeping in mind the needs and personality of the owner.
In this post, we'll help you understand the importance of hiring a professional interior decorator. We'll also highlight how hiring a designer can help you avoid costly mistakes and also escalates the value of your house.
So, without wasting any more time, let's get started.
15 Benefits of Hiring a Pro for Your Home or Office Renovation Project
Saves Money
Although it may sound strange that handing over your home or office improvement project will help you save money, it can help you avoid costly design or construction mistakes.
First-time owners can especially benefit from pros as they can help them save a lot on unwanted spending.
Pro Assessment
Expert interior designers have a knack for doing professional project assessment. They're able to notice things that house owners would not find.
They will create and deliver a feasible project plan that can help you keep everything in order, including your budget.
They can try to allocate and use resources in the best possible manner. Because of their creative skills and designing knowledge, they will also help in recycling things when required.
Proper Budgeting and Planning
A professional interior designer can propose the best project plan taking into account your budget and preferences.
As they're already involved in multiple home improvement projects, they're aware of the best vendors and suppliers.
This can save homeowners plenty of time and energy researching products and resources.
Collaboration
An interior designer facilitates collaboration between you and a contractor. They can help you pinpoint design misses at an early stage so that you can rectify them in time. This is important in organizing resources and managing time.
These individuals offer an extra set of eyes that can see and notice things you may overlook. House renovation is a complex process that involves many technicalities.
For instance, lighting and fixture needs must be fulfilled before any construction work. The technical elements associated with a home renovation project can only be addressed by the professional designer who's able to set priorities before starting their work.
They're Experienced and More Knowledgeable
The fact that interior designers hold a relevant degree in the space of home decor and designing makes them more suitable for demanding projects like home renovation.
When you hire a professional designer for your home or office improvement project, all you need to do is to forward instructions, and in turn, they'll offer a solution consistent with your unique style and identity.
Modern Architecture and Energy-Efficient Homes
Since most interior designers earn their living out of this profession, they invest in themselves to keep them updated with the latest design and architecture trends.
The home improvement sector has progressed immensely in recent years. And the best way to benefit from those trends is by hiring professionals who know how to use those resources perfectly.
Interior designers can guide you about the best renovation practices that can help you build an energy-efficient home with state-of-the-art modern architecture.
Availability of Resources
Since interior designers are in link with the vendors and other designers, things available to them are usually out of reach of the general public.
They can use those resources to design your dream house that is functional, aesthetically appealing, and above all, unique.
Industry Contacts
Interior designers being active members of the house renovation and home improvement world are in contact with the industry specialists.
This can significantly reduce the house owner's stress pertaining to unique decor and designing.
Besides vendors, interior designers are also in touch with the painters, electricians, and plumbers, making it easier for you to get everything done in one place.
The Surprise Factor
Interior designers are creative by nature. They always look for ways to make your house look more appealing and unique.
Once you handover your project to a pro, you can expect a surprise element that will amaze you and your family members.
An Independent Decision Maker
When it comes to home decor, you have to respect everyone's input and advice. But when you seek professional assistance, you and all of your family members come to the single page.
What interior designers do is they collect opinions of everyone inside a family, and devise a solution that could please everyone.
Prevents Costly Errors
A home renovation project that goes wrong may result in costly errors. Instead of paying more on fixing things, why not invest in pro and get everything done in a professional manner?
Eye for Detail
Interior designers have an eye for detail. They're able to think out of the box and critically examine each and every home design element before finalizing or closing the project.
As they're professionals, they spend time and money doing research to know more about the best products, techniques, and resources.
One of the most difficult tasks for any homeowner is to incorporate different design elements to make things work.
Combining contemporary decor with classic elements and infusing both bold and light colors isn't something everyone can handle with perfection.
Since an interior designer confronts such issues more or less on a daily basis, they can help you incorporate different designs in your home decor without any difficulty.
Reduces Stress
Most of the house owners have some expectations of how the decor would look like once the project ends. An experienced interior designer can help make your project a living reality.
When you have an interior designer on board, he or she will take complete charge of your project. From research to resources and final implementation, they can handle everything on their own.
Extra Help
If you're tired of the same old boring look of your home and office and have decided to initiate a renovation project, you must seek professional help instead of taking the DIY route.
A house renovation project involves many things – lighting, fixtures, accessories, paint are just to name a few.
Trying to do everything on your own can make you feel overburdened, and you may also lose your interest even before the project ends.
Make Your House a Home
All in all, professional interior designers make your house a home using their artistic insight and technical proficiency.
We hope the above-listed reasons are convincing enough to help you make your decision.
If you still have any queries, we would love to help you out.
Author's bio:
Uzair Ahmed is a digital marketing and SEO Expert working for multiple organizations to boost their business and online presence. He is currently associated with EzsidingNailer