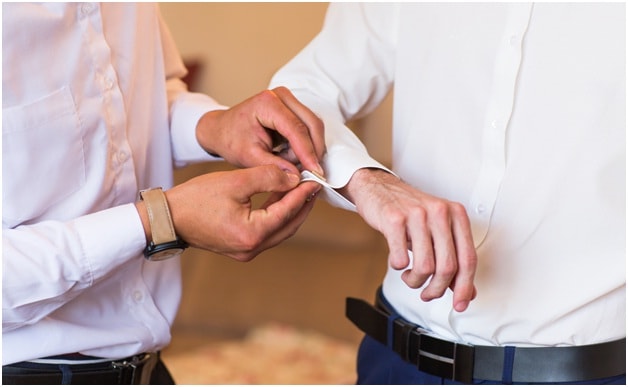 Congratulations! Now relax. Let me get those cufflinks. 
It is always fun to think who among the gang is going to be the first one to tie the knot. Someone has to break the ice, right? Still, whether or not this is your first time, it can be a stressful business to be the groom just as much as the bride. Help the wife, plan everything, organize everyone, call the family, even the relatives you forgot exist – it is tedious work and, frankly, it can be hard at times to keep a calm nerve. As happy as circumstances are, there is a lot of burden on the shoulders of the soon-to-be newlyweds.
Yes, it is an exciting chapter in life, there is no doubt about that. However, engagements bring challenges that need conquering. If you are prepared in advance, you can help the pair weather the troubles with ease. Start with…
Planning stag do activities
It is the rite of passage for grooms, you simply cannot go without it. Take a moment and think about how can the groom wants to spend his last days as a single man. Yup, there is a lot to think about. Bachelor nights nowadays include all sorts of activities so it is up to the man of honor to choose how much spice his bachelor holiday needs. Help him out a little. Tell him that the most popular choice nowadays is visiting European cities. And not the regulars like Berlin, Amsterdam, or London (which do rock, in all candor). No, people are heading to the eastern part of the continent, which is brimming with stag do capitals like Bratislava, Prague, Budapest, Riga, and Krakow, to name a few. These cities are packed with top-notch bachelor activities but at far more affordable prices. Make it a weekend he will never forget. And if you are the best man, well, tradition dictates it is up to you to plan it anyway.
Support the wedding planning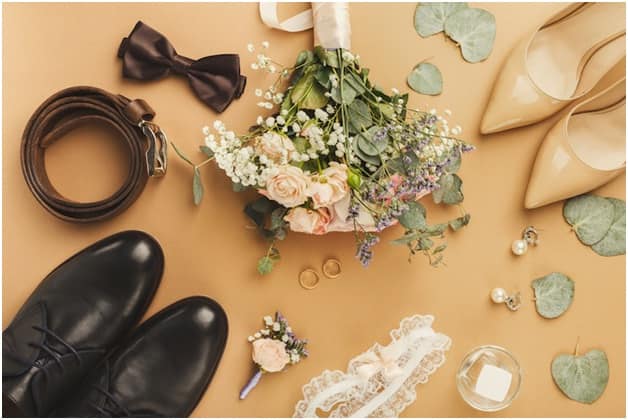 Be there for your betrothed friend. Help him plan the wedding by taking charge in some of the phone calls, transportation, organizing, and whatnot. White weddings are long gone and people are starting to add personal flair to their matrimonial celebration. Help them get creative. See what personal stamp the couple would like to make on their big day – whether it's their wedding garbs, party theme, or ceremony setting. Also, see how their planning is going – some opinions are always welcome because the soon-to-be newlyweds will be in charge of a lot of people that day and it is hard to keep track of every single detail. Tell the groom you got his back, that you will contribute to their efforts. It will make his days much more pleasant and stress-free.
Knowing when to say no
During the planning phase, the groom will certainly receive a lot of opinions and questions from all sides and sometimes the best solution is knowing when to say no to them, too. Why? Because, first, it is his wedding after all – the organization choices both he and his lovey-dovey make are their own. And second, it can do a lot of good for his mental well-being. As mentioned before, weddings are stressful for couples. So let your soon-to-be-wed buddy know that he can always refuse things which do not sit with his idea of fun and celebration.
You need to be highly-opinionated and communicative when planning weddings to avoid misunderstandings and setbacks. Some guys even get cold feet because they feel pressured into things they did not agree to. Tell the groom he can say no whenever he feels like it. It may sound simple on paper but it can be a revelation when said at the right moment.
And on the day of the wedding…
On D-day, things are hectic the most. Getting dressed, getting groomed, getting his side of the family together and in check… Sure, there are professional services who can plan a wedding and delegate but you will still need to be there for your buddy just in case. Get him a drink or two for starters, get him prepped, and keep him calm and cool. Who knows what could happen on that fateful day so make sure he has a support buddy he can rely on. The groom will love to know he can have a safe space, especially when people come rushing to congratulate and smother with gifts.
Ultimately, just tell him to enjoy the moment!
You may not be responsible for the groom's decision to get married but if you know your buddy is adamant on making that commitment, then reassure him of his choices every now and then. Make him enjoy it! It is a cause to be happy and grateful anyway, and it sure as hell is a big step in life. The older we get, the more we want to remember our lives. So help him make his big day something unforgettable.