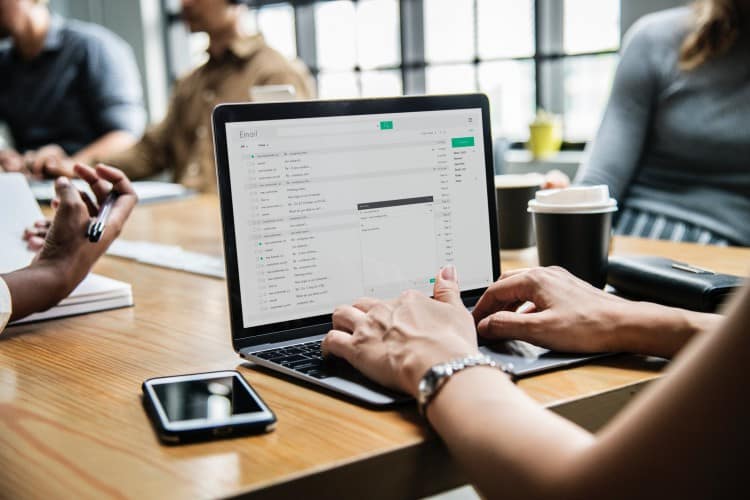 Do you know that most emails receive by journalists from PR professionals and marketers are dumped in the trash bin? Only a few emails, catch the journalist's attention out of the nearly 100 emails they receive everyday.
Journalists open an email pitch due to the following reasons:
It is really, really good from the headline up to the end.
It is poorly written.
It is stuffed with errors.
If you have been pitching for a long time, you may be doing something wrong that is limiting your chance of getting a coverage. Below are email etiquette that every marketer and PR professional should follow to avoid the ejection button.
1. Address the journalist by their name
One way to catch a journalist's attention is to call them by their first name. Don't call them, Ma'am or Sir. Starting the email with Ma'am or Sir shows that you didn't do your research about your target reporter.
It's very inappropriate that you don't even know the reporter you are pitching. Reporter's are delighted when they read your pitch, while addressing them with their first name.
However, don't ever misspell their names. If you are addressing someone with a hard-to-spell name, ensure that you check it many times before sending. There's no excuse for sending your pitch to Belle, which should be Bell, or Tonie, which should be Tony.
2. Don't include attachments.
Don't you ever send an email with attachments. Reporters aren't happy to open an email with zipped files.
Attachments are prone to viruses. If you need to send a large file, provide a link to it. If it is short, you can just copy paste it. Don't attempt to try it if you don't want to be banned by your target publication.
3. Don't forget a good subject line.
One common mistake by marketers and PR people is sending a pitch without a subject line. Most reporters are particular with the subject line and the headline.
If you don't have any subject line, you already lost the chance to get publicity. It's also a way to tell that you don't have a good thing to share, so why would they care?
The subject line tells what the email is all about. You may indicate the word "press release" in it to alarm the reporter that you're sending a press release and not any type of marketing or spam content.
4. Never, ever forward a pitch.
Journalists aren't happy receiving a pitch that is forwarded to them. It's a clear sign of laziness and disrespect. If you can't do it the right way, you better not pitch at all.
5. Don't make it long.
A press release is better written short. No journalists are impressed to read a release with more than 500 words.
There's no point of writing it long. It should be within 300 to 500 words only. Get straight to the point, avoid buzzwords and unnecessary details.
Journalists don't have a lot of time to read long pitch. Keep in mind that you are helping them with their work if you write it short.
6. Include a media contact.
One of the most neglected parts of a release is the media contact. Don't forget to write the person to contact, including their contact number, email address and mailing address.
Having a contact allows the journalists who are interested in your story to contact you for follow up or ask additional brand assets. Don't forget to include your area code of the contact number. They will not waste their time to contact you.
7. Follow some requests.
If a reporter asks you to remove them from your email list, please do so. They may not be your target reporter or they aren't covering stories under your niche. Update your list.
8. Don't flood a journalist's inbox.
If you don't get a response after your initial pitch, you can follow up after two or three days. Don't bombard the inbox of your target journalist with follow up emails. They aren't happy with that. Doing this can lead to sending you to their spam folder.
9. Don't expose your distribution list.
Don't forget to hide your distribution list when emailing a reporter. They aren't glad to see the names of other reporters that you're targeting.
They don't want to know how many reporters may already have written your story. Use the BCC in email to hide other contacts.
10. Have a decent email address.
If you have a company, it's expected that you have a decent Gmail or Yahoo email address. Don't use a free email service.
Companies using free email addresses are more likely to be regarded as spam. If you want your business to grow, invest on a good email address.